Memoir is about handing over your life to someone and saying, This is what I went through, this is who I am, and maybe you can learn something from it.~ Jeannette Walls
Memoirs Authored and Signed by Saloma Miller Furlong
Liberating Lomie: Memoir of an Amish Childhood
Some of the stories in Liberating Lomie: Memoir of an Amish Childhood will be familiar to readers of her first book, Why I Left the Amish, which is now out of print. Liberating Lomie reframes these childhood stories from the perspective of a complicated mother-daughter relationship. Saloma also tells stories that have not been previously published, including a chapter titled "Ponce de day Leon," which was a recipient of the 2018 Tucson Festival of Books award for nonfiction. The ending of Liberating Lomie may be familiar to readers of Why I Left the Amish, though it is no less riveting.
Why I Left the Amish was one of the first memoirs to expose abuses that happened in an Amish community when it was published in 2011. Many memoirs by former Amish authors have been published since then that also expose abuses in Amish communities. In addition, there have been articles and documentaries that show a pattern of abuse among the Amish, which is often attributed to the male domination that is so pervasive in Amish culture. Liberating Lomie breaks new ground with the perspective that Saloma's mother was an abuser and helped perpetuate a cycle of violence and oppression. Saloma's story shows that Amish women are not always innocent bystanders in the intergenerational cycle of oppression and abuse among the Amish.
Liberating Lomie: Memoir of an Amish Childhood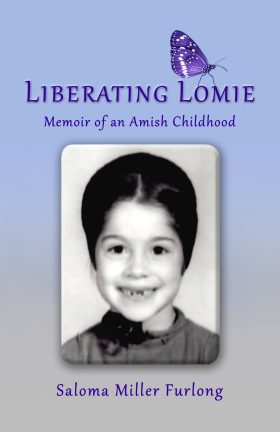 Bonnet Strings: An Amish Woman's Ties to Two Worlds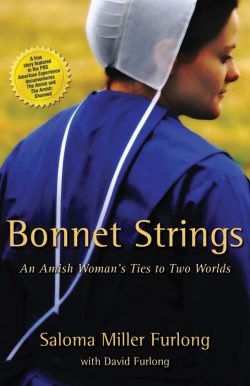 Price: $19.00 (includes shipping)
In this poignant coming-of-age memoir, Saloma's freedom allows her to thrive in her new life in Vermont. Then late one night, her freedom comes to an abrupt end when members of her Amish community arrive to take her back into the fold. Thus begins a years-long struggle of feeling torn between two worlds.
Bonnet Strings offers a universal story of overcoming adversity and a rare look inside an Amish community. Readers will find a story of competing desires between freedom and belonging.
Bonnet Strings was published by Herald Press in 2014. To buy a print copy, you can order from Saloma by clicking on the button. You can also buy ebooks from Amazon until the end of 2022.
Why I Left the Amish was published in 2011 and was Saloma's first book. Her  perspective has changed since then. The summer after she published her second memoir, Bonnet Strings, Saloma began wondering why she had omitted the abuse she'd endured at the hands of her mother (Mem), and realized she was still under the spell of believing that Mem was a martyr and a saint — a view Mem had promoted of herself for as long as Saloma can remember. When the contract with her publisher expired in January 2021, she chose not to renew the contract.
Saloma's perspective is reflected in a new telling of her childhood stories in her latest memoir, Liberating Lomie.
Why I Left the Amish is now out of print, but you can still buy copies while they last directly from Saloma.
Why I Left the Amish: A Memoir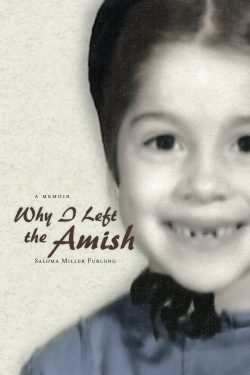 Price: #24.00 (includes shipping)