I just discovered blogfests this week, and here I am taking part in a second one.
Madeleine Maddock
at Scribble and Edit is doing a blogfest called "Share Your Ten Best Novels." Madeleine, this is a great idea! Thank you.
I will give favorites roughly in the order that I discovered them and give a reason why they became my favorites.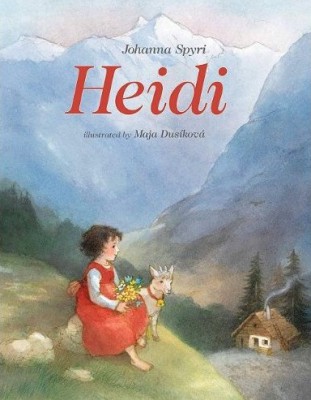 Heidi
is the first book I ever owned. I was in the fourth grade in public school when I got it. We had a gift exchange in the class, and someone had given me a necklace, apparently not knowing that I was not allowed to wear jewelry. My friend, Debra Model, had just gotten a gift of the book,
Heidi
. She said she had already read it. I asked if she wanted to trade gifts, and she did. It was like magic to own a book! I didn't have access to many books at the time, so I loved it all the more.
The Adventures of Tom Sawyer
by Mark Twain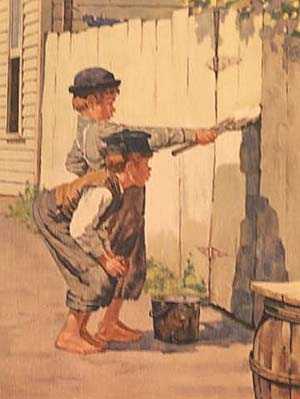 The reason for this being one of my favorites is probably obvious. Mark Twain is one of my favorite writers of all times. He could make any story interesting. I read his stories as a child, and then again as an adult.
Anne of Green Gables
by Lucy Maud Montgomery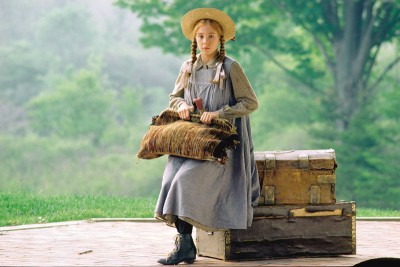 I was in my early twenties, teaching school in the Amish community when my friend, Susan Kurtz, first told me about the
Anne of Green Gables
series. I was halfway through the first chapter when Anne stole my heart. I read the whole series, not able to put the books down. In yesterday's blogfest about writing compelling characters, there was much talk of how a character needed flaws. If Anne had any, they became invisible to me. She was just so
honest
. I still love her. And it was uncanny how the films that were made years later captured the characters, setting, and everything
exactly
the way I had imagined them. I need to see those again!
To Kill a Mockingbird
by Harper Lee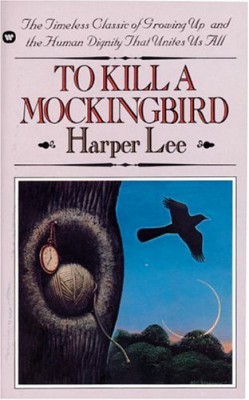 When I left the Amish, I had a lot of catching up to do in reading good literature. David and I were in a reading group when we read and discussed
To Kill a Mockingbird
. I absolutely loved it because it provided such a wonderful example of how a responsible adult (Atticus) protects and cares for his children. One interesting aspect of the story is how Scout accepts her life for what it is, without a mother. She is well cared for by her father, so she feels secure and loved, which allows her to be a child.
The Clan of the Cave Bear
by Jean Auel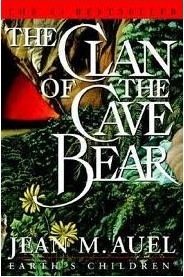 The Amish absolutely do not believe in evolution. In fact, it was considered heresy and a terrible sin to even think of it in my home community. So, when I first found out David (my boyfriend at the time) believed in evolution, I cried, because I loved him, and I didn't know how I could be in a relationship with someone who believed in evolution. It took me years to get out of the Amish mindset and think of evolution as a possibility for explaining the world, the universe, and everything in it. Reading
The Clan of the Cave Bear
was pivotal in opening me to new ways of thinking.
My Ántonia
by Willa Cather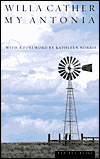 When I was living in a rural town in Vermont with two young children, I was trying to catch up on reading classics, but I didn't even know what titles I wanted to read. One day I told the librarian that I had grown up Amish and had very little exposure to literature, but I would like to make up for lost time, could she recommend some books to me. She kindly recommended
My Ántonia,
which kicked off the start of me reading classics. The story was intense, but very well written.
The Seal Mother
by Mordicai Gerstein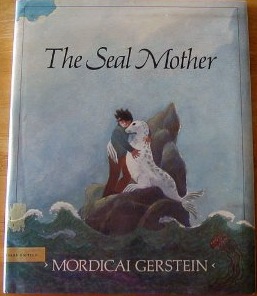 I know this is cheating just a tad, because picture books are not really novels. But
The Seal Mother
has got to be one of my favorite stories.
I discovered it during the weekly visits to the local library for the stack of books that I would sign out with my boys. I don't know if my boys enjoyed hearing the story as much as I liked to read it, but I selfishly took the book out of the library every few months. It is about the great grey seals taking human form and coming out onto the rocks to sing and dance on midsummer's eve. A local fisherman fell in love with one of the seal women and captured her sealskin so she could not take her seal form again. She married him and had a child, only because he promised he would return her sealskin after seven years. He does not keep his promised, but the son helps his mother find her skin. She returns to the sea, and she visits her son often. The reason this story spoke to me as it did, is because I felt like the seal mother — when I left the Amish, I found my true form.
The Summer of the Monkeys
by Wilson Rawls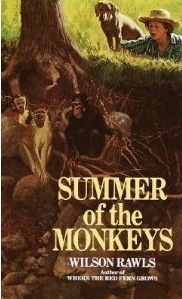 I loved reading to my boys. And lucky for me, they liked it too. I used to read chapter books to them, even after they could read themselves. I read
The Summer of the Monkeys
to Tim one summer. One day we were lying in our hammock in the backyard, reading the book. I read about a character in the book who was lying in a hammock reading. Tim looked at me and said "Mom!" and we both laughed at the synchronicity of it all. It is a sad story, but has a bittersweet ending. When we finished the book, Tim and I were both crying.
The Romance Reader
by Pearl Abraham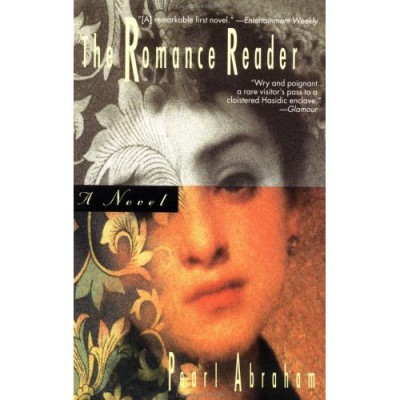 A friend called me one day and said she had just discovered a book that reminded her of me. She offered to loan me the book, which I devoured. It was very much my story, set in a Chassidic family instead of an Amish family, so I could definitely identify with "Rachel." I have read it several times since.
All Men Are Mortal
by Simone de Beauvoir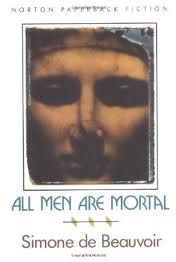 I love when philosophy and literature come together as they do in
All Men Are Mortal
. This story explores the question of what it would be like for someone to live forever. Not a good scenario, if one thinks about it, as this book is prone to make one do. I love the philosophical passages woven into the story.
So, here are my favorites (at least of the ones I can think of now). Are any of these your favorites, too?