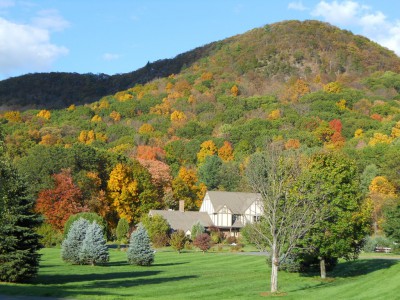 I remember my mother singing or playing on her harmonica "She'll be comin' around the mountain when she comes…" when I was a child. I had to think of her singing that song when David and I rode our bikes on the other side of Sugarloaf Mountain. (We live almost underneath the two Sugarloaf Mountains.) We were in South Deerfield, which is a gorgeous little town. It was one of those rare days in the year when it was sunny, just the right temperature, with clouds casting their shadows on the mountain. Seeing the other side of the mountain reminded me that our own side is also beautiful, and not to take that for granted. Each day when I come home from work, I feel like I am drinking in the beauty of the colorful mountains, and breathing in the autumn air. All too soon, the leaves will be blown away, and then the trees will be bare until they bud again in the spring. I will savor these gorgeous days while they last.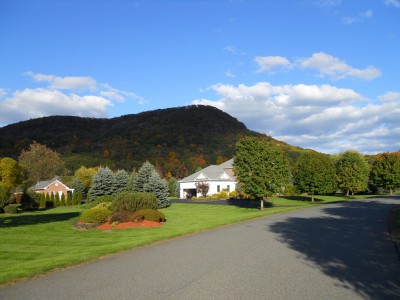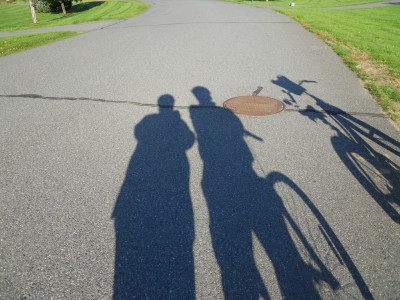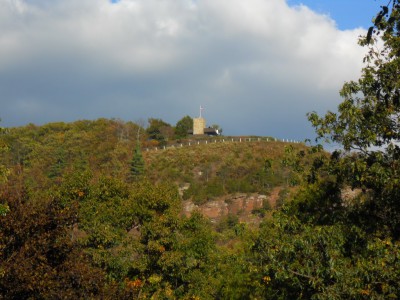 View of the tower on top of the mountain, where Mel Gibson's movie "Edge of Darkness" was filmed last year.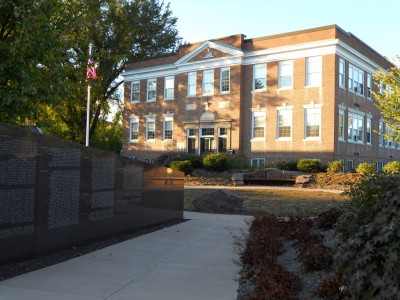 And a view from this side of the mountain… in fact this is right next door to us. There is a war memorial and the town offices where the old school used to be.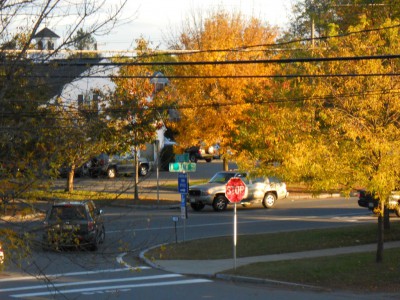 A scene from a bedroom window…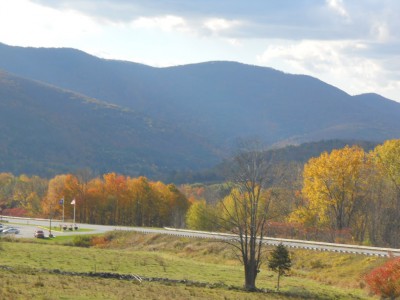 This past weekend, we took a trip through southern Vermont. When I see such natural beauty I have to think of the Psalm: "I lift mine eyes unto the hills, from whence cometh my help."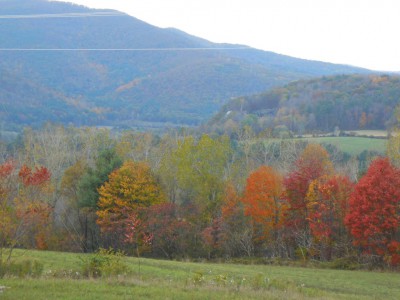 The mountains in all their beauty are what drew me to Vermont in the first place. My life has been full these past few months, so the calm of this kind of scene restores my soul.