I've had an off week, no doubt partly because two days ago was the second anniversary of my sister Elizabeth's death. I wrote about her last June 24th, a year after she died. You can read that
here
.
I find this year what I remember the most is the gratitude I had for my Aunt Martha, and my two cousins, Martha and Emma. I've talked about angels along my life journey before, and they were — not only for me, but for Elizabeth. I had never been at someone's deathbed before, so I was feeling apprehension, and when they walked in, it seemed they were carried in by Grace herself. They sang for Elizabeth, they loved her, they talked to her, and took such good care of her. I still breathe a prayer of thanks for them.
My gratitude goes to Aunt Martha, Cousin Emma, and Cousin Martha for being there for Elizabeth in her last hours, and for being there for me, when I needed them the most.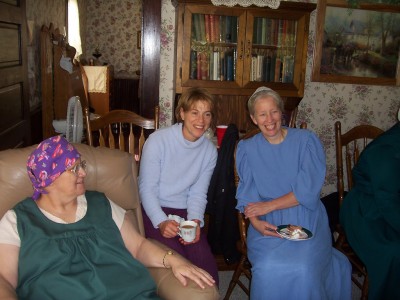 From left to right: Elizabeth, Sister Susan, and
Cousin Martha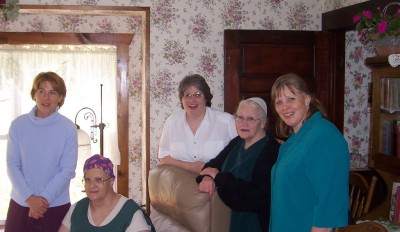 Sister Susan, Elizabeth, myself,
Aunt Martha
, and Sister Sarah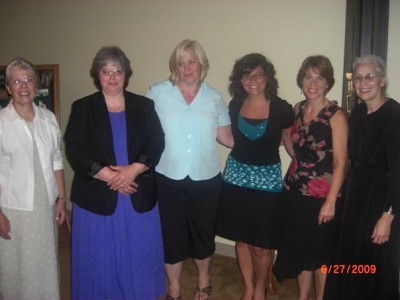 Cousin Susie, myself, Sister Sarah, Niece Katie, Sister Susan,
Cousin Emma
(Cousin Susie and Cousin Emma, on either ends are sisters)
(Niece Katie is Sister Susan's daughter)
I also give a prayer of thanks for all the people in Elizabeth's church community who came together and helped out. Losing a sister is intense, and it would have been even more so without the support of these key people.