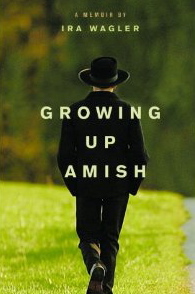 I had the privilege of interviewing Ira Wagler, author of a new memoir: Growing up Amish. Here is that interview:
For anyone writing a memoir, there are tough decisions to be made about which experiences to write about and which ones to leave out, especially if it has to do with others' shortcomings. How did you decide what to include or leave out of your story?
Well, I just wrote and wrote, mostly at night, and let come out what may. Then reworked and edited and reworked and edited. As it was, I submitted 115,000 words in my original manuscript. Tyndale sliced that amount down to 72,000 words. A 40% cut. Then, during the editing process, we went back and forth. I reinserted some scenes I thought were important. We both gave and took a little. I'm very happy with the end result. As with most memoirs, I suspect, the book was as much about what wasn't written as what was.
Did you allow any family members to read your story before it was published? Why or why not?
Strange that you ask that. During the entire writing process, I kept everything very close to my vest. Never allowed any of my siblings to read any of it. I did contact them often, though, about dates and incidents where I needed a bit more information. After the ARCs came out, Carol Traver of Tyndale asked me if I'd allowed anyone to read the manuscript. She seemed mildly horrified that I had not, and insisted that I send my siblings copies of the ARC. So I did, and it was a good thing. Amazingly, at least to me, they were all supportive, some more so than others. More importantly, they caught a few factual errors that could still be corrected. So it all worked out, and Carol was so right, as she has been, mostly, throughout this process.
Has publishing your memoir changed your relationship with your family members? If so, how?
Mostly, they have been amazingly supportive. All of them commented on how searing it was to return to those days and "relive" those events. They were around me as it was all coming down. Not as involved as I was, of course. It was my life. But they were there, and they can now look back and realize the intense emotional trauma I was going through that had not been visible to them before. That said, there has been a bit of resistance/blowback from some of my siblings who remain Amish. Nothing that will estrange us, though, I think.
There are many powerful moments in your book. One of them is the way you describe the Amish mutual aid system after your brother Titus's accident — the money that poured in, the buggy that was built to accommodate his wheelchair, the neighbors who came in and took over the farm chores, and so on. You also pointed out what the community was unable to provide. Will you tell our readers what was missing?
Well, I go into a bit of detail. The Amish have an amazing support system when unexpected tragedy strikes. Support for all your physical needs. But for emotional trauma, not so much. There is no language in their system for that. One is expected to bear one's burdens in silence. And mostly, one does. And so the emotional trauma is never properly faced or really dealt with, and remains buried inside.
I was also struck by Titus's and Ruth's commitment to their relationship, in the face of their hardships. How are Titus and Ruth doing today?
They are doing quite well. Titus is a real businessman. He runs a small truss factory with his brother-in-law. A very successful little operation. Back about five or six years ago, he and Ruth adopted two little baby boys, one year apart. Robert and Thomas are full blood brothers. So they are now one active and happy little family. Titus and Ruth are very good parents, I must say.
For me the most powerful scene in the book is when your youngest brother, Nathan, left home. He deliberately walked away in broad daylight. Your mother's reaction was so dramatic, that it caused you to reflect on why most Amish youth who leave do so in the dark of night. Will you share these reflections?
Chapter 22, where Nathan walks out in broad daylight, contains some of the most brutal scenes I have ever tried to write. It certainly cost the most tears in the writing. Nathan did the manly thing, leaving openly like that. But the cost in emotional trauma probably outweighed the guilt he would have had to deal with, had he just snuck away like I did, and like most such do. That's why most Amish youth who go out there on their own leave at night. So they don't have to endure what Nathan endured.
You did something in response to your mother's anguish that Amish people just don't do. Will you describe what you did? And where did that impulse to do what you did come from?
Yeah. It was all so intense and heartbreaking. I was watching from off to the side a bit. As he walked into the distance to the road, she was beside herself with the anguish and grief of seeing her youngest child walk away. I approached her, and held her in my arms and tried to comfort her. I can't really say why I did that. It seemed like the natural human thing to do. It certainly wasn't anything I had been taught, or that I had ever witnessed in my family before.
I read a statement from you somewhere that you think the romanticized view of the Amish is at its peak and that it will begin to wane. Will you tell us why you believe that?
I'm not sure when it will wane. But I believe we are at the apex of the popularity of "bonnet" fiction. The market has been saturated now for some time, and there are only so many ways bonnet fiction can be written, however inaccurate. It may take some time, even a generation, before bonnet fiction crashes. But it will, because all such things ebb and flow. There is a time and a season for everything. Same will hold true for society's vastly inflated romantic view of the Amish.
You cause your readers to think about many aspects of life differently. What overall message or messages would you like your readers to come away with after reading your book?
My journey at its core was no different than many coming of age journeys. The one big distinction: it all came out of the backdrop of the Amish culture. From my book, I would like my readers to grasp in some small sense the depths of my despair until I reached out and made my peace with God. And I'd like my readers to realize that the Amish are normal, flawed human beings, as we all are.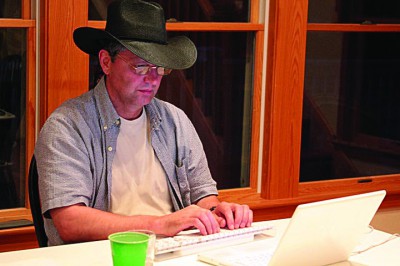 Ira has graciously offered an autographed copy of his book for a giveaway. To enter, please leave a question or comment for Ira or me here on my blog and indicate clearly whether you would like for your name to be entered. Next Sunday I will do the drawing. The winner can then be in touch with Ira with the appropriate shipping address.
Also, be sure to visit Ira's blog.
Disclaimer: I am getting no compensation for interviewing Ira Wagler. I bought a copy of his book and read it before being inspired to conduct this interview.