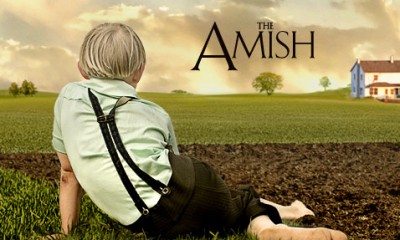 Image for the film "The Amish"
I am thrilled to announce that David and I will be appearing in a documentary named "The Amish" that will be airing on American Experience on Tuesday, February 28. This will be aired on PBS stations nationwide.
The documentary film company, Sarah Colt Productions, responsible for making the film, was such a pleasure to work with. They took time to learn about the Amish — their history, their diversity, their spiritual beliefs, and to hear their voices. I have not actually seen the film, but I expect it will provide a nuanced and balanced view of Amish culture. What struck me during the interview, is that they were not out to project a particular image of the Amish — rather they were asking the questions that would allow them to "discover" the many facets of Amish culture. To achieve this, they had to build up trust. And if one thing is true about most of the Amish people I know, is that they are good at figuring out who is trustworthy.
For an American Experience press release about the film, you can click here to visit my website. Scroll down to the second image — you'll see a link to the PDF file in my press kit.
The night before the film crew came
The night before they came, David and I worked late to get the trim on the living room windows. We had replaced the windows, and I was not going to allow untrimmed windows to be in the film.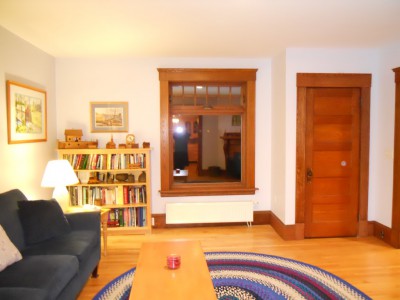 Windows complete
The day the film crew came
The morning the film crew came, the windows looked great — I had even cleaned them until they sparkled. Five people showed up; they admired our work, and then they promptly covered those windows, so they could control the light. David got such a kick out of that, because I had been so Amish about finishing those windows.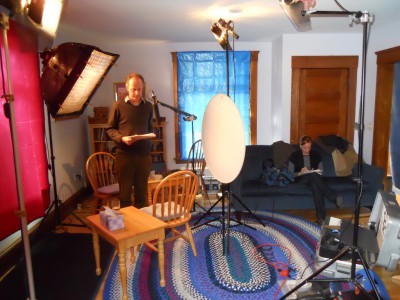 Windows covered
Director David Belton and Producer Callie Wiser