This past week I have finally heard from Anna. She writes that she is sewing herself new clothes, shelling popcorn, getting ready for church to be held at her sister's place, and putting a quilt in frame for an "English" lady.
Then I read this:
Saloma and David, I am so sorry I didn't know how the things are all, but if younce write more letters, don't expect to get more letters back from me. I promised the preachers that I want to forget everything about the outside world. And there is another wedding in the neighborhood besides those two that already were and I want to be back in the church before the wedding is, but if I would write younce then I am not forgetting the outside world. So please don't look forward for more letters.
In a letter, I addressed Anna's request that we cease our communications:
Your letter made me sad. It's too bad that your preachers don't see that we supported your decision to return to the community by bringing you back. I will be honest and tell you that it will be really hard not hearing from you. Yet I understand how much you want to be part of the life in your community again. It sounds as though I will make things harder for you if I continue to write, so I will honor your request and stop writing. It is so odd that there are times when we care about someone and we want to hold them close, yet we are required to open our arms and let that person go. The six months you were with us was a gift from above and we came to really care about you. I cannot imagine going through the rest of my life without ever seeing you or hearing from you again. No matter what happens, I will never forget you. I think of you many times a day and I send you my thoughts and prayers as you walk the path you feel is right for you. Your friends send theirs along with mine.
In high German there is a term that people use when they don't know if they will ever see one another again. It is Lebe wohland it means "Live well" or "fare well." Even though I have a hard time imagining this is it, I do hope you will live well.
Much love and many blessings,
Saloma and David
P.S. I am going to send the letter I wrote on Monday. After all, I wouldn't want to waste a perfectly good letter. (I can imagine your smile as you read this.) I will always remember your smile and your sense of humor. Goodness, how I miss you!
I am a firm believer that everything happens for a reason. I know that there is a lesson I need to learn from Anna walking into our lives, staying for six months, and then leaving and having to cut off all communications. In good time, I am sure I will understand why she was part of our lives for a time. Right now I'm too close to the loss and so I cannot yet know what it all means.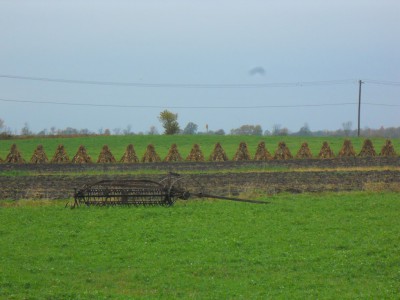 The world Anna chose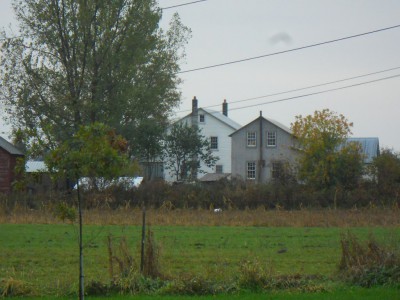 And where she lives (the gray house on the right)