Stories are powerful. They help us find connections with one another. I have just found that connection with someone in a whole different walk of life. He is a pediatric orthopedic surgeon at Du Pont Children's Hospital in Wilmington, Delaware. After he received his Bachelors at the University of Colorado, he entered medical school (also at the University of Colorado).  He did his post-doctoral training at the University of Colorado, the University of Virginia, and the Hospital for Sick Children in Toronto.  He has held faculty positions at Thomas Jefferson University and the University of Delaware. He worked as a physician at Goshen and Elkhart General Hospitals before taking his current position at Du Pont Children's Hospital. He received a lifetime achievement award for contributions to caring for children with disabilities from the Royal College of Surgeons of Scotland.

The only reason I know about Dr. Freeman Miller is because I am the "scribe" for the Amish Descendant Scholarship Fund blog, and so today I had the honor of introducing him.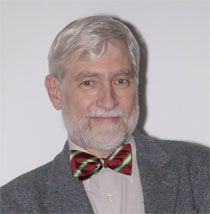 Freeman Miller, M.D.
Dr. Miller is on a whole different path than I am and it's obvious that his skills are almost opposite of my own. However, I find his story so powerful because he had the humble beginnings of being born and raised in an Amish community in Ohio like I did and yet he was able to get to where he is today. It seems he did not spend much of his life lamenting his roots. Instead he embraced them and used the advantages he did have, while overcoming the struggles that may have come from having only an eighth grade education.
It is in the journey of fulfilling his life purpose that I feel I connect with Dr. Miller's story. He inspires me to understand and remember my life purpose and to strive to fulfill that purpose. I hope that someday I may make a difference in people's lives, even if only a small measure of the difference he has made.
For more about Dr. Miller, please visit the Amish Descendant Scholarship Fund blog. Here are two excerpts. The first is our thank you to Dr. Miller for his contribution to the Amish Descendant Scholarship Fund. The second is an excerpt from the interview with him.
Not all of us are going to make such a difference in our world as Dr. Miller has made. However, we can certainly make whatever contributions our talents allow. For some, acquiring more formal education is important in following their dreams and realizing their potential. Now Dr. Miller is helping to make that possible by giving generously to the Amish Descendant Scholarship Fund. Not only is he accomplished in making a difference in the lives of the children he treats, but he is now reaching out to those who have left the Amish and are in the beginning of their educational journey. With grateful hearts, we thank him wholeheartedly for his kindness and generosity. 
What advice can you give to someone who has left the Amish with only an eighth grade education and would like to go to college? 
My first advice is try to figure out what your goal is, if you are not sure, try to get a job in some context in the area you are interested in. I think it is very important to define attainable goals and then work toward that. When I started initially working in the emergency room as an orderly I had a very poor concept of how medicine was organized and how one got through the system, so for me this work experience allowed me to develop goals that I could attain. If an Amish young person has completed eighth grade in an Amish school, I think it would be wise to start in a community college. You need to learn how to interact with the modern Internet and develop good English skills. I think the English is less of a problem if the person has a good language aptitude. The educational system though is very different from 50 years ago, when I did not find skipping high school was a major problem. A lot of what high school students now learn, I got in the first two years of college. Also it is important to remember that coming from an Amish school, which most likely gave you a less then ideal educational foundation, does not mean that you are the only one with this struggle. There are many thousands of intercity poor schools who have no better educational foundation. I feel the big difference you have growing up in an Amish family and community is you have already learned the importance of hard work, healthy interpersonal skills and good moral judgment. You have this large head start to use the programs, mainly in community colleges, which are directed at helping these young people with poor educational foundations.
If you know of former Amish people who are aspiring to more formal education, please send them a link to this blog post and to the one on ADSFund blog. We are hoping to reach all those who are candidates for the scholarships we will be awarding this year. We are so thankful to Dr. Miller and others for their contributions, which makes these scholarships possible.