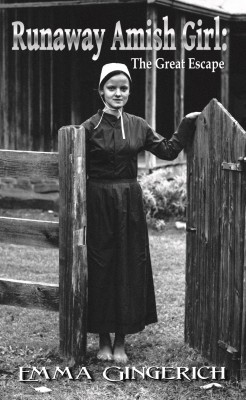 Today I have the honor of introducing you to Emma Gingerich, author of Runaway Amish Girl. Emma has had quite a journey since she left her Amish family and community less than ten years ago. She left at the age of eighteen, and immediately started her educational journey by studying for a GED. Then she heard about college and decided to enroll in one. Less than two years after she left, she was attending college, and four years later she graduated from Tarleton State College in Stephenville, Texas. She has accomplished much more than this in the time since she left her Amish family and community in Maine. You can read more about her journey in her book.
To enter for the free giveaway of a copy of Runaway Amish Girl, you simply need to leave a comment or question for Emma, and I will enter your name into the giveaway. Enjoy the conversation with her. She has agreed to respond to questions and comments. (And just a note: If you don't see your comment when you post, that's okay. It will show up when I approve it.)
S: Emma, thank you so much for agreeing to this interview. It is an honor to host you here today.
All of us who have left the Amish culture know how difficult the decision was that you made when you were eighteen years old. When did you know you wanted to write your story about leaving your Amish family and community?
E: I first started writing stories in 2009, it helped me to cope with homesickness and helped me better answer questions for people who were very curious about my Amish life. It wasn't until later that I decided it would be a book.
S. How has your book been received by people in the world you've chosen? And what about your family and original community?
E: Since the book has gotten published, I have had nothing but positive feedback. I get messages daily from people who tell me how much I have inspired them. I am even in shock and disbelief that I was able to write a story that touches so many people. It's truly a blessing from God and something I have always wanted was to be a testimony to other people, especially to Amish people. But my testimony to the Amish in my community has backfired immensely. I am no longer allowed to visit my family unless I become Amish. I've gotten several letters from family members, attacking my faith and beliefs in God. No matter what they throw my way, I will always love them as my family.
S. I'm so sorry to hear about the reaction you have received from your family. I know first hand how deep that hurt goes. I hope that someday you will reach a resolution with at least some of your family members. Standing alone and apart from your family of origin can be very painful and lonely. However, I am so glad you have had good reception for the book in the world you've chosen. How do you feel about speaking publicly about your book and your story?
E: I used to have an overwhelming fear of public speaking, but all that fear went away when I started talking about my book and what the story is about. In fact I love speaking so much now that I accepted requests to speak at different churches and other community programs. Giving speeches made me realize that I am giving hope and encouragement to people that just need a little boost in their life and it's a great feeling for me.
S: That's wonderful, Emma. When you tell your story, what ends up surprising people about what you have to tell them?
E: The most surprising thing for people to hear is that I had to get my birth certificate and social security number when I first left the Amish. I guess no one really thinks of the small obstacles that an Amish person has go through before they can start their new life. And most Americans take those small things for granted, which in the end is a huge deal to an Amish person who has just escaped the community.
S: Some Amish do have social security numbers when they leave, so that makes it even more confusing to people. Do you get any questions that surprise you? If so, will you tell us about them?
E: It is kinda hard to be surprised by any questions that get asked nowadays. I've heard them all, I think! What has surprised me most is the larg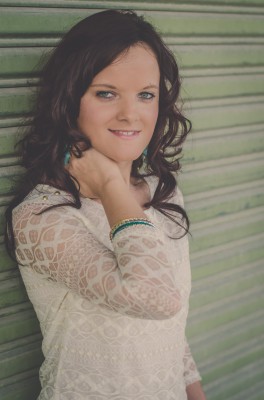 e number of people asking if Amish believe in the same God as we do or if Amish are Christians. My answer is, they do believe in the same God, they just have a very different way of showing it and they somehow apply "Bible verses" to many of their rules and breaking those rules gets people shunned. And following the rules perfectly, is considered doing good works for the Lord. Whether Amish people are Christians, I can't answer as I am not the one to judge.
S. What is next for you in terms of writing, speaking, or other endeavors?
E: For now I have slowed down on book signings as I want to start writing a second book soon, but I am still available to give speeches. I am in the midst of moving to Arlington, Texas, and starting a new job, so as soon as I am settled again, then the writing will continue.
S. It sounds like you have a lot of changes happening in your life. I wish you the best in all your endeavors. And many congratulations on getting your story into print. May your success with this book continue. And thank you for being willing to respond to comments and questions to this post.
To learn more about Emma Gingerich and her book, you can visit her website.