Words and images are powerful. They can be used to foster understanding — of ourselves, others, and the world in which we live. This is what the great artists and writers who have gone before us have left as a legacy. They serve as a reminder of the human love for beauty and the need for finding our place in the world.
When I read something that resonates, it is often for one of two reasons. Either the words encourage me to think about something in a different, sometimes deeper way, causing me to reconsider my former beliefs. The other reason it may resonate is because it confirms my world view and puts words to those deeply-held beliefs that I wasn't able to find.
When I look at works of great artists, I appreciate how the images convey what words cannot — the mysteries in the world and the universe. There are many ways to interpret images that carry these mysteries, and we each bring our own interpretations based on our experiences and perceptions.
Unfortunately, words and images can also be used to cause misunderstandings and incite anger. So that child rhyme we've all heard about sticks and stones breaking bones, but words cannot hurt — is simply not true. Words can hurt, and they do. And so do images. This is exactly what I was pointing out in my post last week when I criticized Hot Snakes Media for their portrayal of the Amish.
It was a shock when I discovered the same day I posted this, the slayings took place in France because of Charlie Hebdo's portrayal of the prophet Mohammad. I find it obhorrent when people resort to violence, striking fear in the hearts of people the world over. It is such a reminder of how we are faced with a choice between good and evil every day of our lives. And every day there are people who choose evil.
There is plenty said all over the internet about these grizzly acts of violence, so registering my horror at what took place will hardly matter. It seems most people who denounce the violence also defend the right of of cartoonists at Charlie Hebdo to express their views freely. They plant their feet firmly on the side of defending freedom of expression.
I am here to remind that with every freedom comes responsibility. I will also convey what it's like to identify closely with a culture and a heritage, and how mocking someone's religion, world view, culture, and heritage can be extremely hurtful.
All my life there has been a tension — between my need to develop my "self" and my need to belong. I do not believe this is unusual. It is why playgrounds can be a place of strife, and why there is such a thing as "groupthink."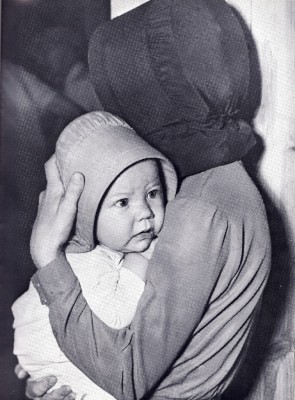 There are cultures in which people's ancestors and relatives and way of life more or less define the individual. I grew up in one of these cultures. The sense of belonging is very strong among the Amish, and so is the emphasis on fitting into the group, often at the expense of individualism. In the mainstream culture, however, we value individualism at the expense of any sense of belonging or of honoring a heritage.
What happened in France last week is not isolated from the tensions that have existed for some time. Remember when it became illegal in France for women to wear the niqab? I would not want to be a woman who is being told by the men of my culture to wear a niqab. But it seems to me if we are lauding freedom of expression, then a law should not forbid certain dress.
Whether or not the people at Charlie Hebdo's had the freedom to publish what they did is not my point. I am here to remind us that we have the freedom to do a lot of things that are hateful, immoral, or just plain evil. But that does not make them right.
The slayings were just plain wrong. The people doing it incited more misunderstanding and hatred of Islamic culture by doing so. Like so many other issues in the news, we hear the worst of what goes on in the world. Once again we heard from Islamic extremists. The untold story is that of Islamic families who live out their faith, quietly, in their everyday lives, just as do people of all other faiths all over the world.
Just because the killers were in the wrong, does not mean that what was published at Charlie Hebdo's was right and good. There is a scene in Downton Abbey that comes to mind. It was at the end of Season 1, when Thomas revealed his hatred and lack of respect by spitting out beastly things about Lady Grantham's miscarriage. The response from the other servants was shock and horror. William's asked, "Is there nothing left on earth that you respect?" Thomas then said something disrespectful to William about losing his mother that showed his answer is no. This said a lot more about Thomas's lack of moral character than it did about the people he disrespected, just as the cartoons published in France said more about the disrespect for anything sacred than it did about Islamic culture.
We indeed have the freedom to say (and publish) disrespectful and hateful things about one another, the cultures people identify with. and all that they hold dear. If we exercise that freedom, we can not expect that our words or actions will earn us respect or love in return.
I suppose it all depends on what legacy we want to leave. Once we leave this earth, the only part of us that remains is others' memories of our actions and our words. Once we're gone, it's too late to change any of that. And I choose to believe that all the quiet acts of kindness being expressed all overthe world are still more powerful than the violence we hear about in the news. I also believe that when faced with the choice between good and evil, more people choose good. Every day. In all cultures. All over this world.
I am so fortunate to be part of the challenges and the triumphs that come with living on this earth with the human family, and all its diversity.