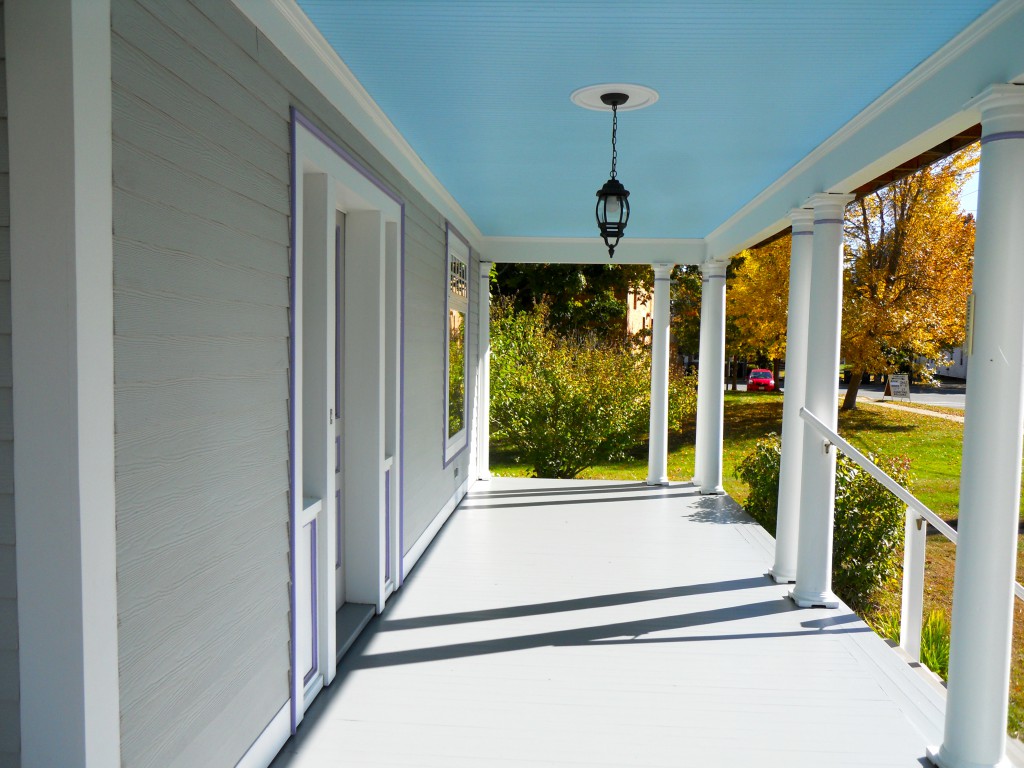 I think I've mentioned before that David and I bought a house in 2008 that was built in 1921. Seven years later, we are still renovating it. For the past three or so years, we've been looking at the rafters of our porch. We decided to do something about that before the snow flies. Several weeks ago we lined up two carpenters to come and put up the ceiling. David and I bought sheets of plywood that are textrued to look like wainscoating and painted them blue before the carpenters showed up. One day we had twelve 4 by 8-foot sheets lying on the driveway to dry in the sun.
David stripped the beam at the top of the porch, and then I painted it. Now we were ready for the carpenters to do their job. They finished that in two days, which was a week ago. David and I still had lots to do. First we bought crown molding, painted it, and David put it up. He had to figure out how to make the joints. The corners were the most challenging, which he used a coping saw for. I had no idea what a coping saw was until he needed one for the corner joints and I went to buy one at Home Depot. Now I know more about cope joints than I ever thought I would!
While David was installing the molding, I repainted the pillars on the porch. Then I filled in the nail holes on the crown molding and repainted it. Finally we were ready to do the last step to finish the inside of the porch — paint the floor. That was around 4 PM yesterday. By sundown, we had that done also. By then we were so exhausted, we could barely move.
This is what our house looked like when we bought it in 2008 from the front walkway: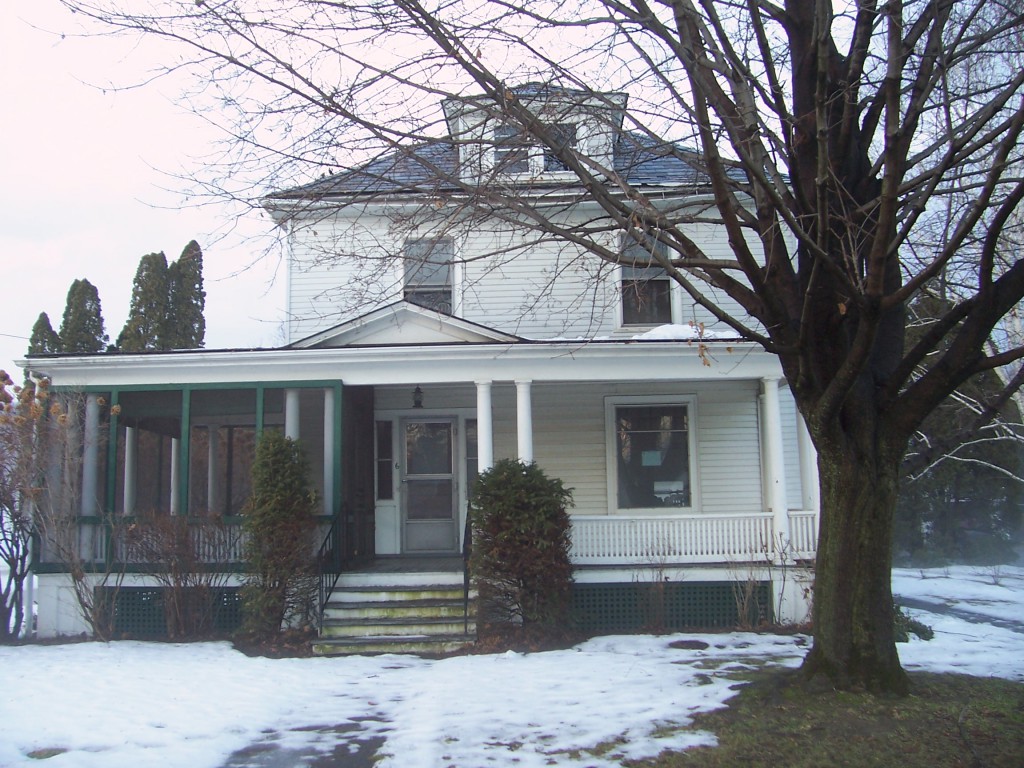 I took this photo this morning, also from the front walkway: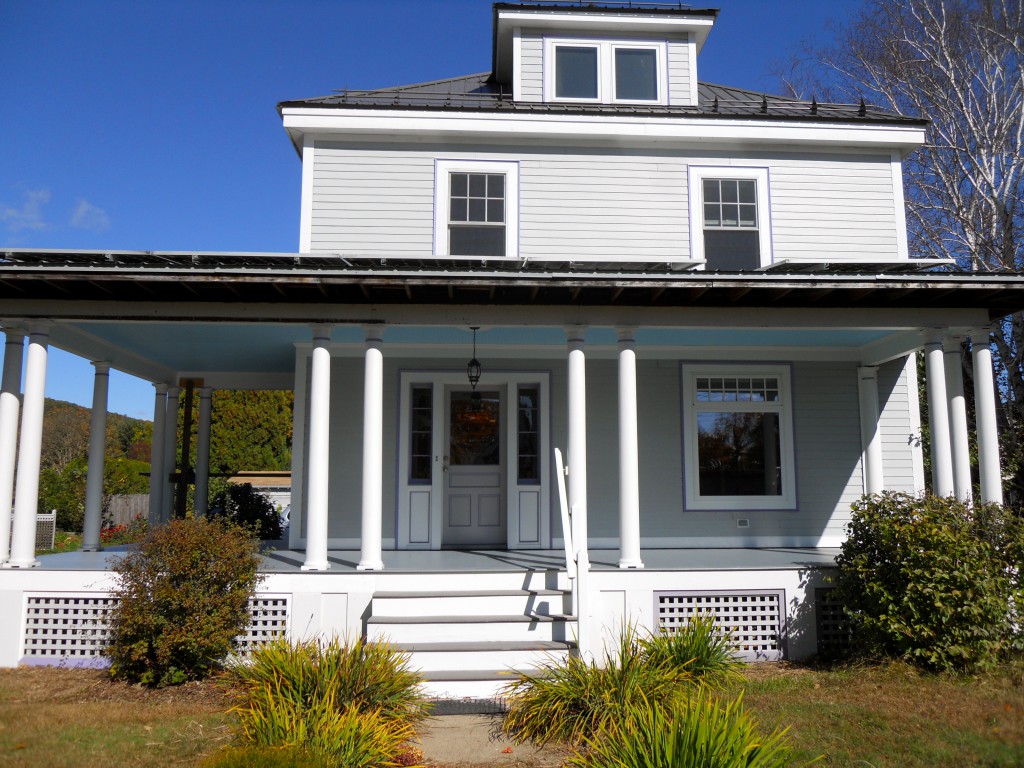 Fall colors from our front porch: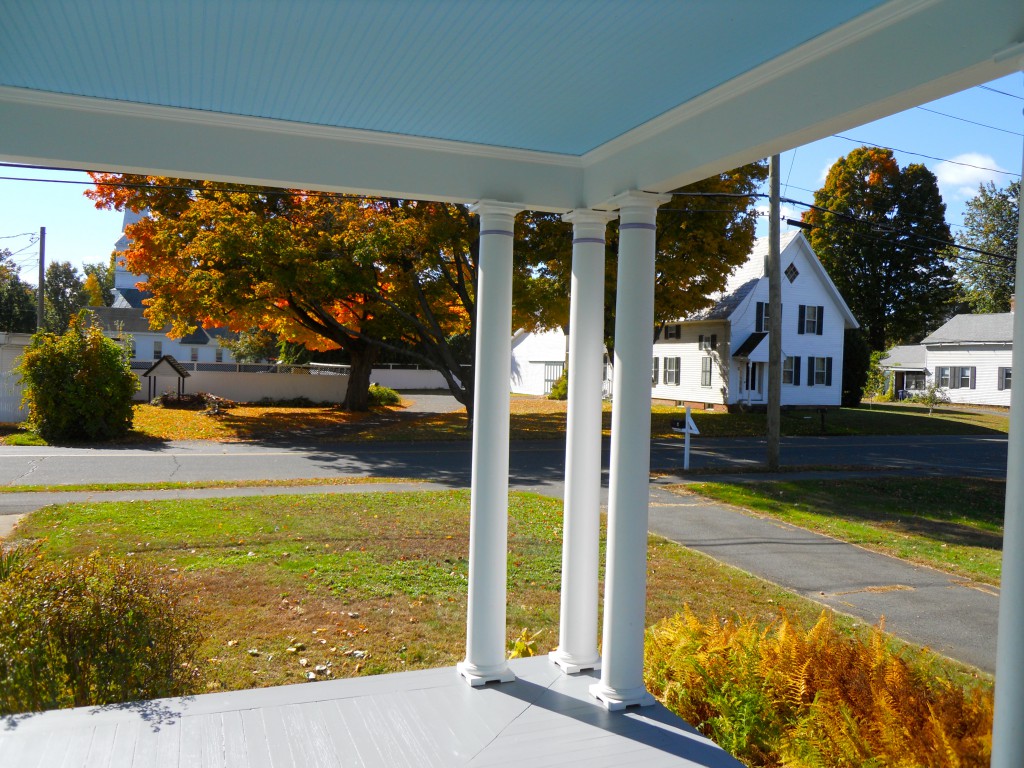 From the ground up: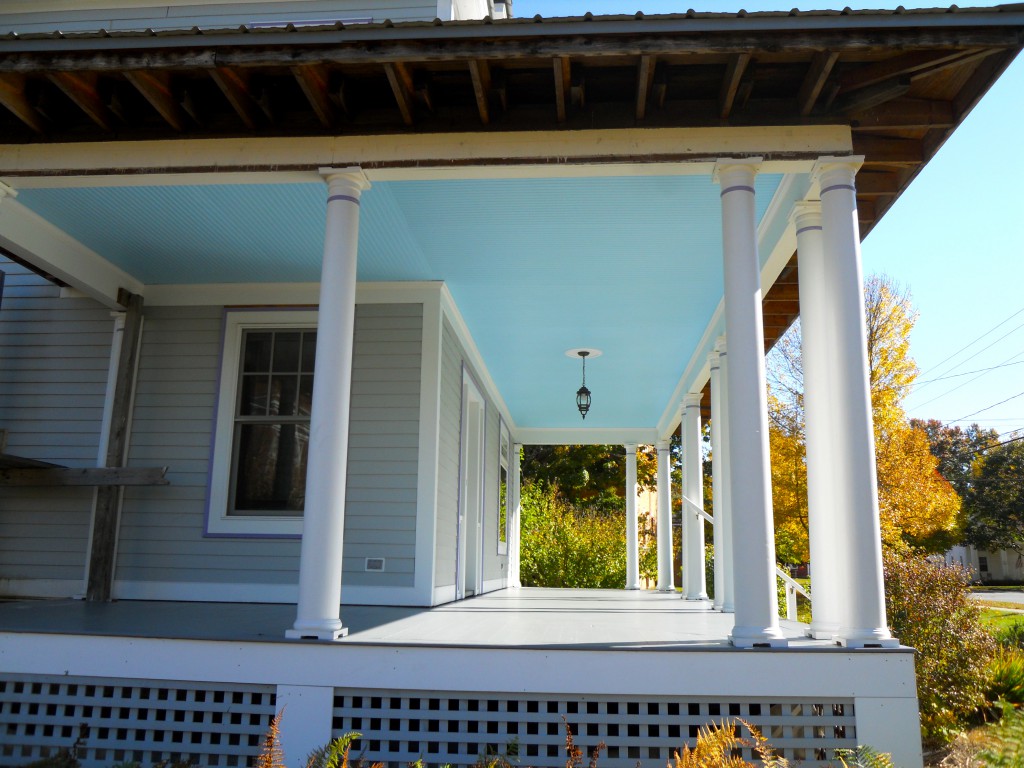 From this position, you can see what the inside of the porch looked like a few short weeks ago, when the rafters were showing, the beam was still to be stripped, and the trim needed to be put up. Those ugly planks on the left — they are scaffolding that David had erected to start work on the soffits and facia board back in June. The day of his accident, he had plans to start the very next day. You may remember that he ruptured the patellar tendon in his knee and had to have it surgically repaired. Four months later, he is hoping to finally begin that part of the project.
David is almost at a "new normal" with his knee. He can do most things without his cane these days, including stairs. He also climbed ladders during these projects, which is something he needs to do when he returns to work. He is working on stamina right now. His knee gets really strained when he's been on it for longer than a few hours. The way he describes it is that it feels like a rubber band that has been wound really tightly. He also has trouble with driving a car for longer than 30 minutes at a time. Unfortunately, this is his driving leg, and his knee has trouble holding that position. As a result, he ends up driving from the passenger side of the car, with my hands on the steering wheel. We will both be happier when he can return to the driver's side of the car!
We have also completed another project in the last month. The windows on our second floor still didn't have it's trim put up until last week. We had kept the original trim pieces from the windows, but David had to make new inserts for the sides and the top and new windowsills, because the walls became thicker when we added two inches of rigid insulation on the outside of the house. So David cut four new pieces for each of the windows, plus there were seven pieces of original trim that had to be sanded, painted, and installed. Multiply 11 pieces of trim by eight windows, and you get the picture — this, too, was a major project. We completed the main part of that project last week. I still need to spot paint two of the windows.
Here is an example of what the windows look like: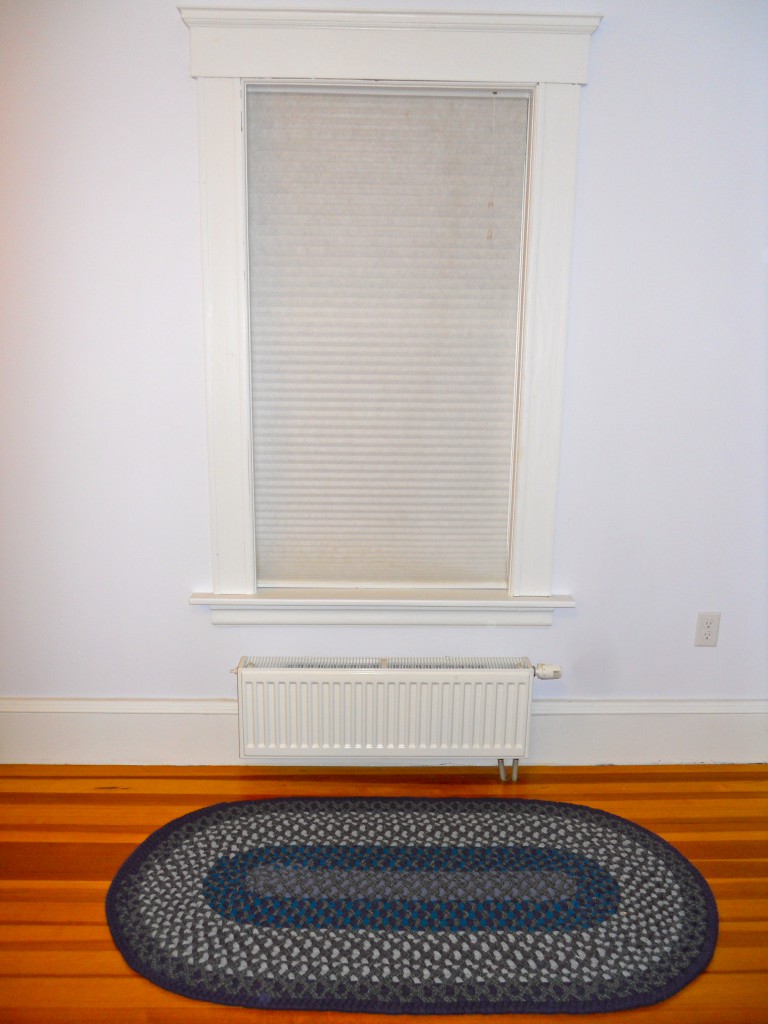 I thought once I had submitted my Fulbright application, I could return to posting to my blog once a week. So far that has not happened. Sorry for the delay, and I will try to be more regular during the winter months. There are several Amish topics I want to cover. After all, that is what this blog is about. Thank you for your patience!