I promised a while ago that I would reveal our future plans. Since then, our plans have changed several times over. So the short answer to where we will be moving once the house sells is: we don't know for sure.
We put our house on the market partly because David's job situation is tenuous, partly because we realize this is just too much house for us at this stage in our lives, and partly because we want to move to a place where real estate is less expensive to possibly buy a house without a mortgage. And the place we had in mind is Holmes County, Ohio. It is odd, but at this point in my life, I feel compelled to moving closer to my roots. David has family in Ohio too, so it would a mutual move in that direction. He has a sister, a slew of cousins, and the only surviving uncle out of a ten uncles and aunts on his mother's side and five on his father's side.
It makes no sense that I moved so far away from home and lived in New England for the 26 years since the final time I left my family and community and now I have a need to circle back to my roots. I have often said that I feel like I've lived two lifetimes in one — one in the Amish community, the other in my chosen culture. Living among the Amish, yet still not being Amish is my attempt at bringing these two worlds together.
We would move to Holmes County instead of Geauga County because Holmes County has hills. David and I will miss the mountains terribly. We have to have at least hills, and Geauga County is pretty darn flat. As one of my Vermont friends once said, "It's so flat, it's almost downhill!"
Another reason for wanting to move to Ohio is so that I could do several research projects. I would like to interview former Amish people to find out how their Amish upbringing influenced their life choices, such as in their education and occupation. I would also like to research the early Holmes County Amish community: who were the founders, where did they come from, and who are their descendants?
We would likely run a bed and breakfast in Amish country. We've been enjoying the airbnb that we're running here in the Pioneer Valley, so we'll likely continue doing that. So we've been looking at real estate in Holmes County.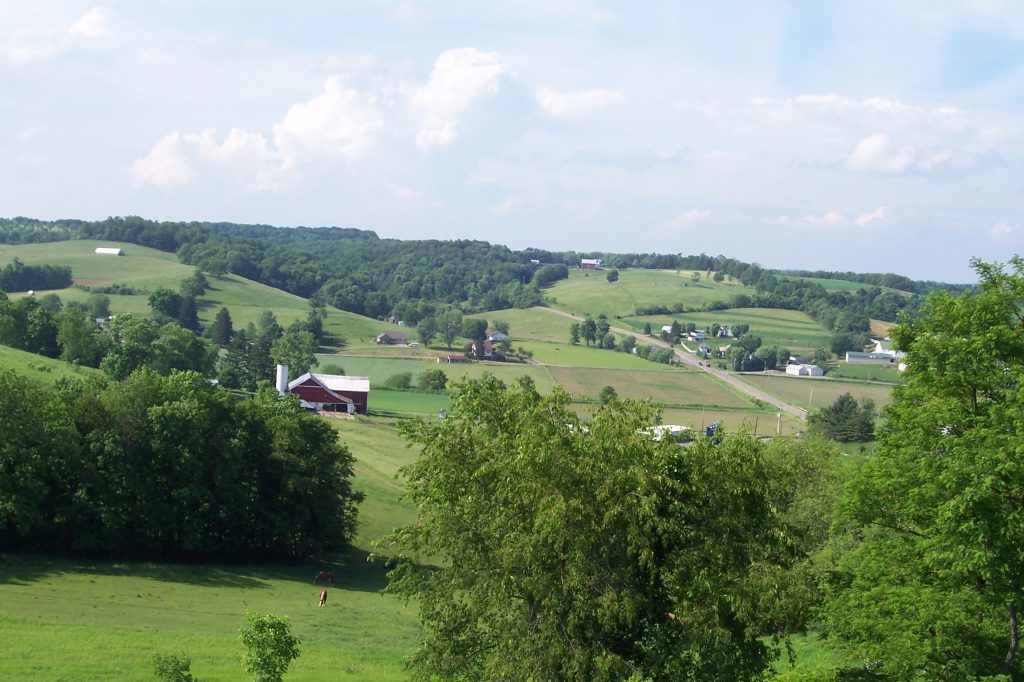 Photo by David Furlong in Holmes County, Ohio
One evening David and I were looking at houses together online, when he said out of the blue, "Let's go look at houses on the coast of Maine." I always thought they had expensive real estate, but I said, "Okay." Lo and behold, there are plenty of homes up there that are affordable. After looking at several David said, "I've got to go to bed," and off he went. I heard him snoring in the other room, and I was sitting here at my computer saying, "Now what?"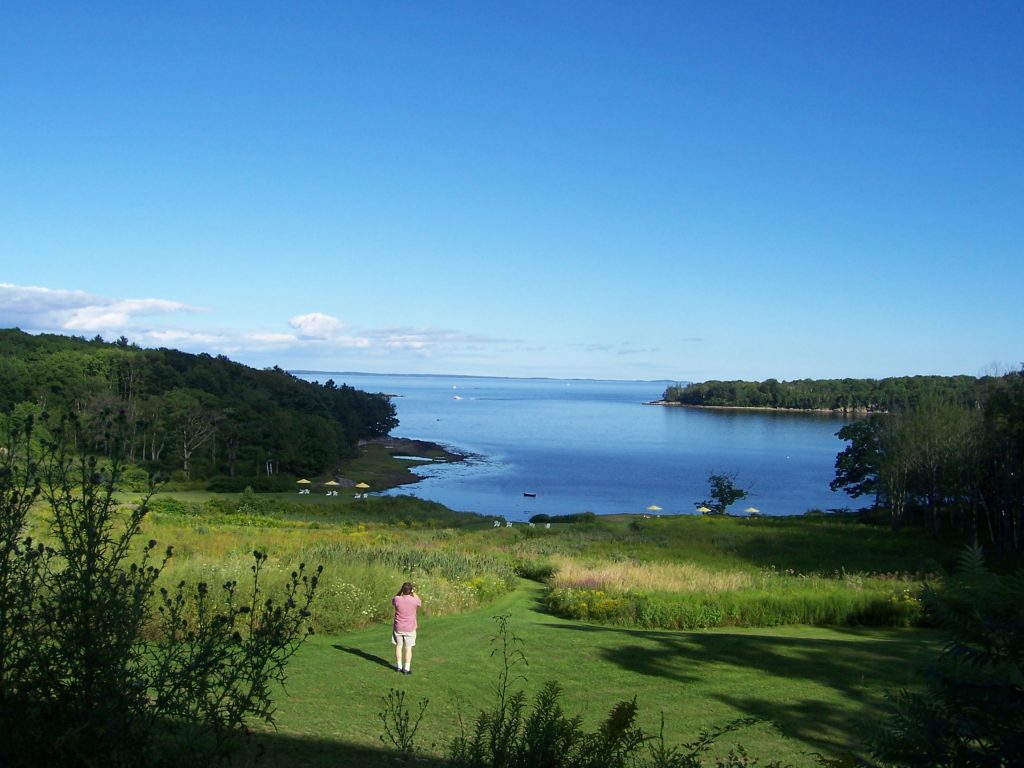 Photo by Saloma Furlong: David in his beloved state of Maine
So now we are debating between the midcoast of Maine and Holmes County, Ohio — two very different places. David is a New Englander at heart, so I suspect he would be happier up there. I am a people person, so I might go batty in the winters up there. But the summers would be so blessedly cool compared to here or Ohio. Environmentally the coast of Maine is leagues ahead of Ohio, but then again, Maine is far from everywhere in the country, whereas Ohio is more centrally located. David and I have always wanted to take a cross-country trip (hopefully by train), and doing that from Ohio would be so much more feasible than from the coast of Maine.
Either way, it seems we're not going anywhere anytime soon. We've had a few potential buyers looking at our home, but the sentiment seems to be that they want a second bathroom. That has been our goal all along, but the north part of the house still needs to be renovated before we have a place to put the bathroom. So it looks like we'll need to do a winter's worth of work, then put the house back on the market in the spring.
As we do house projects, we will likely be contemplating what kind of life we want to live, realizing we are in the autumn of our lives. We will be looking for a home where we can age in place. This, we realize, is different from living in this home, which has 45 steps from the basement to the attic. Right now David is taking these three sets of stairs numerous times a day as he constructs posts and railings above the attic stairway. I'll include photos of the finished product in a future post.
Have you ever found yourself at a crossroads, pondering which way to go? If so, how do you go about choosing one way or the other?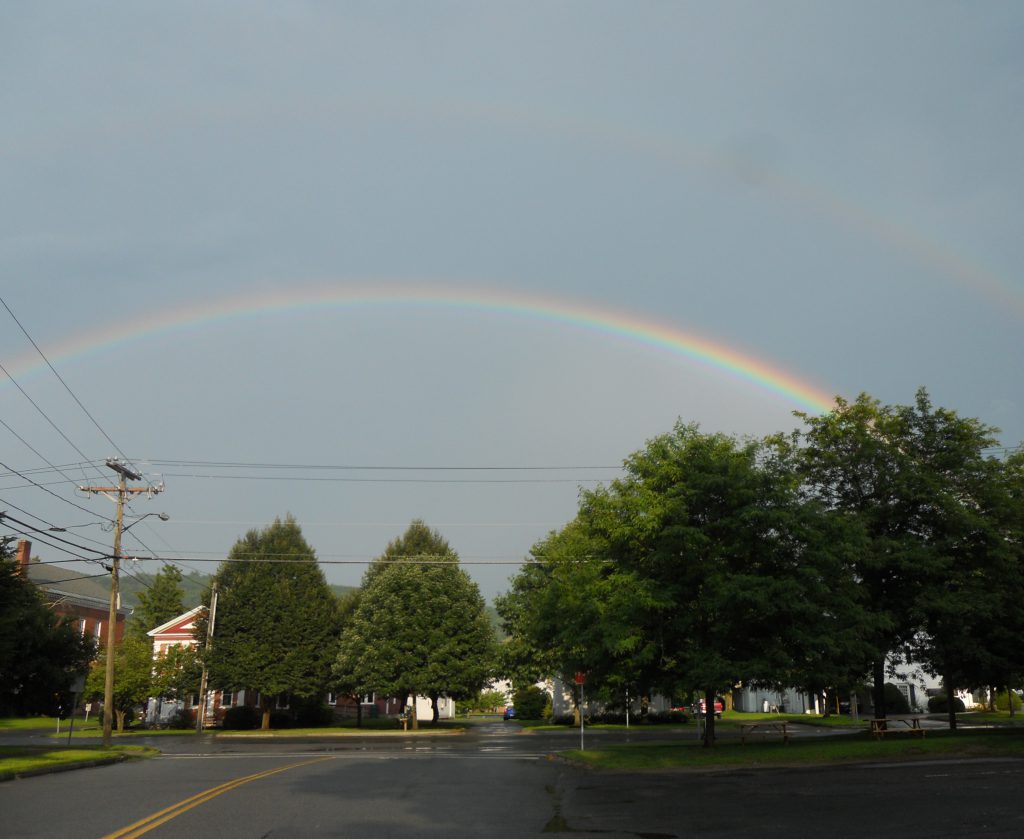 Photo by Saloma Furlong at a crossroads in Sunderland, Massachusetts