Once in a while my heart swells with gratitude for the beauty I see in nature. The other night, I was making dinner when David and I both noticed the gorgeous sunset. I quickly ran for my camera and took several shots, first from the porch, and then from the attic window.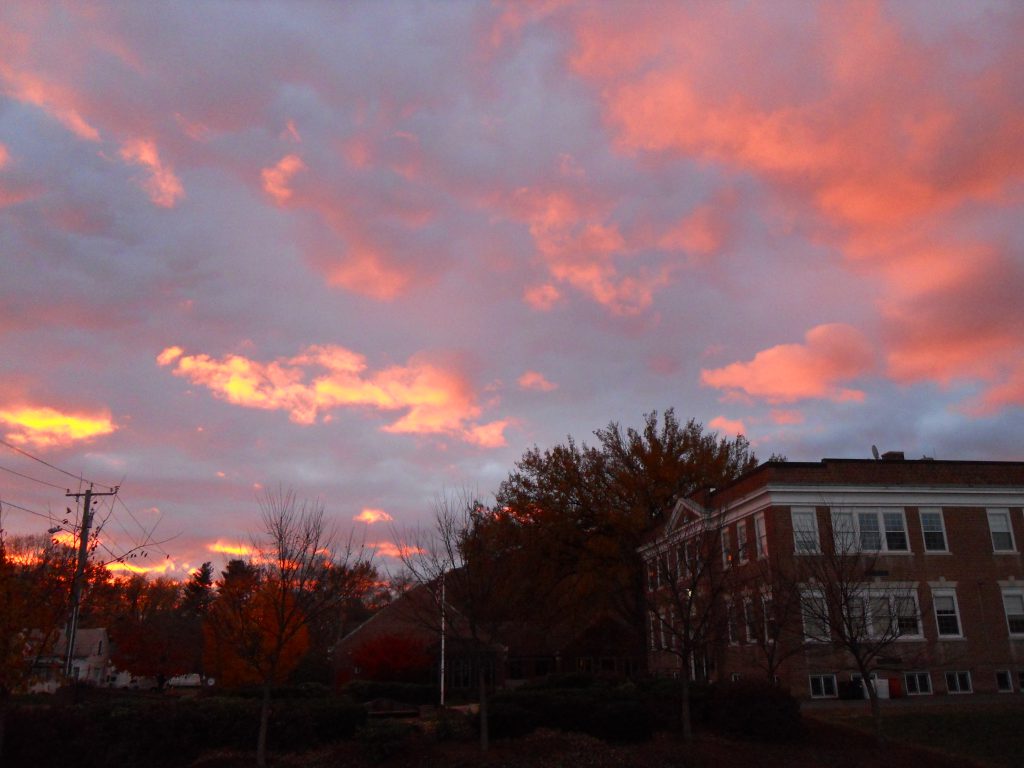 Sunset from my front porch
© Saloma Furlong 2016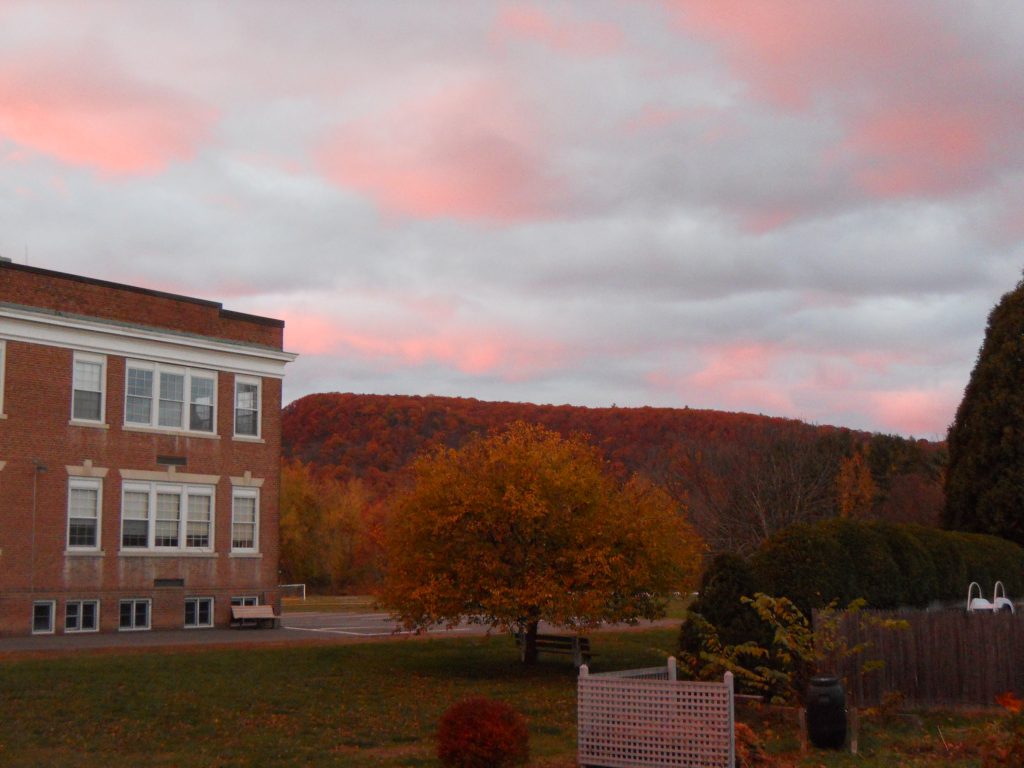 Sunset and Sugarloaf Mountain from my attic window
© Saloma Furlong 2016
Yesterday I had a friend here who was lying on the sofa in my living room, when she looked out the window and said, "What a gorgeous birch tree!" I told her how much I love that tree. She was also impressed by the bright leaves on the neighbors' tree in the background of the birch tree's bare branches. This morning I took photos of that, and several more from my viewpoint of the world from my house in our little New England town.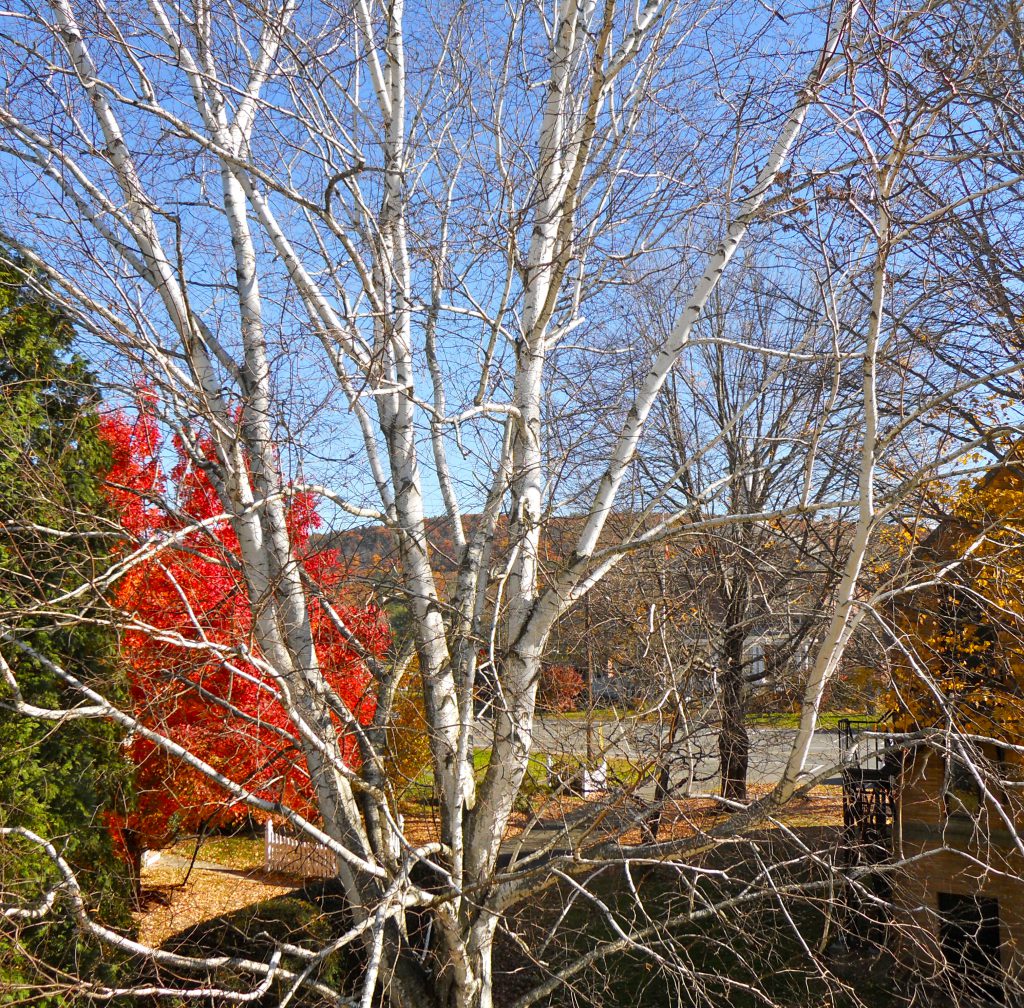 Our birch tree, then neighbors' tree, and Mt. Tom in the background
© Saloma Furlong 2016
This morning I sipped my cup of tea on my front porch and thought about how there will be the changing of the guard in our government come January. I keep asking myself how the outcome of this particular election can turn out well, given I don't feel we have a good choice in either major party. So I pray that God will be with our leaders, and that peace and love will be shared among the people all over this world. I remind myself that the sun will continue to rise and set, that the seasons will continue to come and go, and that we as humans can still show compassion to our fellow humans and help spread peace and goodwill. I will continue to find solace in the beauty of nature in whatever little piece of the world I inhabit and I will be glad in it.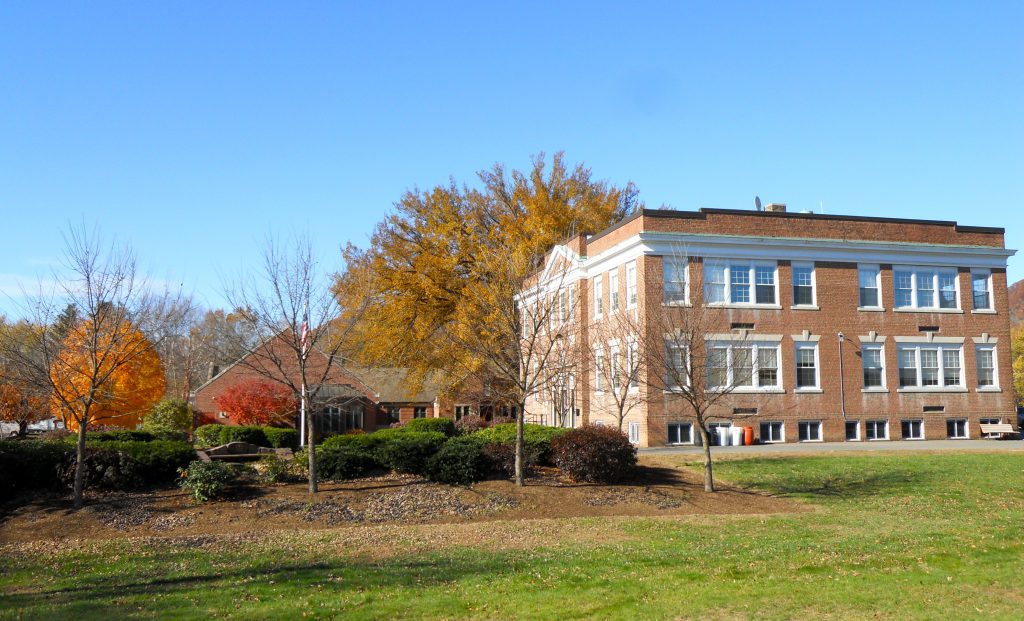 From my front porch this morning
© Saloma Furlong 2016