Spring has finally arrived in all its glory in the Northeast: trees are leafing out, flowers are blooming, the temperatures are spring-like, and best of all, there is no snow in sight! Hooray, Hurrah, Hooray!
Last week, our crocuses bloomed, while there was still a big, dirty pile of snow across the street in the parking lot. One day when the temperatures were starting to become uncomfortably warm, I said to David, "Can you believe it was less than two weeks ago when you and I were out here shoveling knee-deep snow?" It was a fast transition from winter to summer weather. This week is much more spring-like, which I am happy about. I have been hanging out my wash to be dried by the spring breezes. Oh the joy of bringing them indoors smelling so fresh and clean!
It has been a while since I posted anything here on my blog. In the meantime, David and I have not been idle. Here is what we've been working on.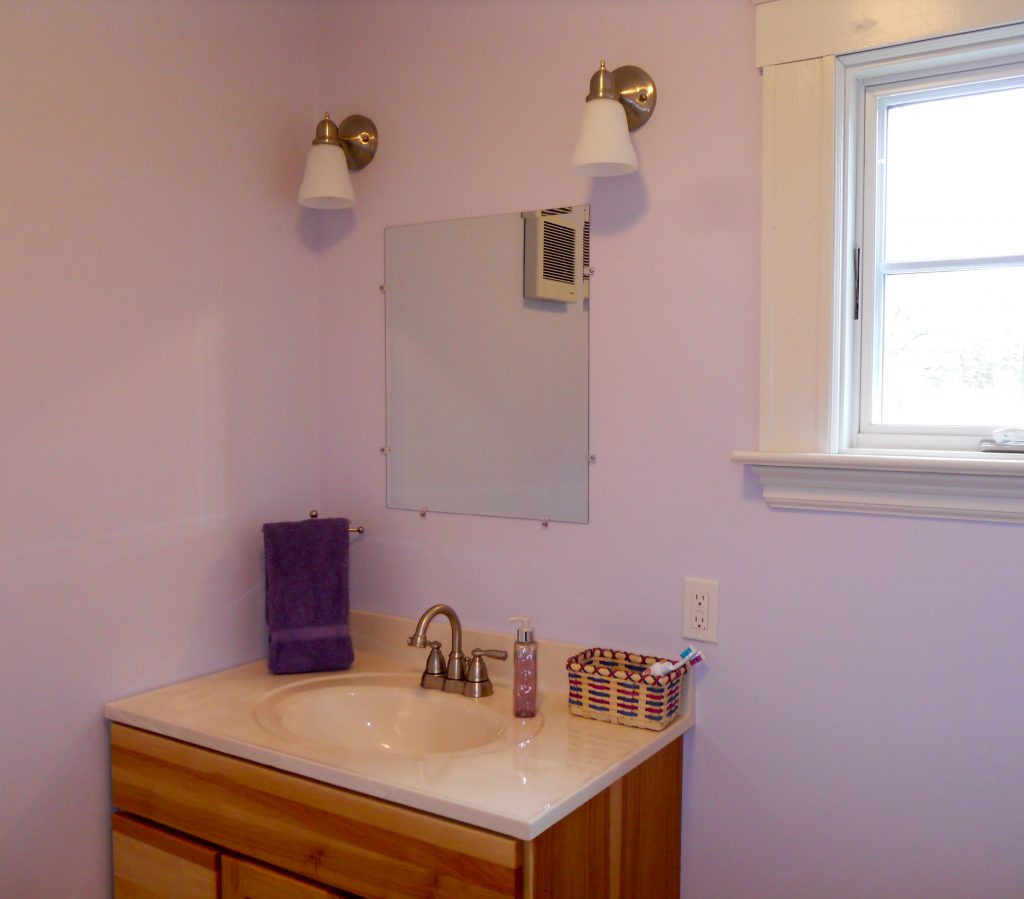 I chose the color of the walls to be the same as what we have in our living room and dining room. I love how much this color changes with the lighting. In the above photo, there is an overhead light that makes the walls look purple. With just the daylight, it looks like this: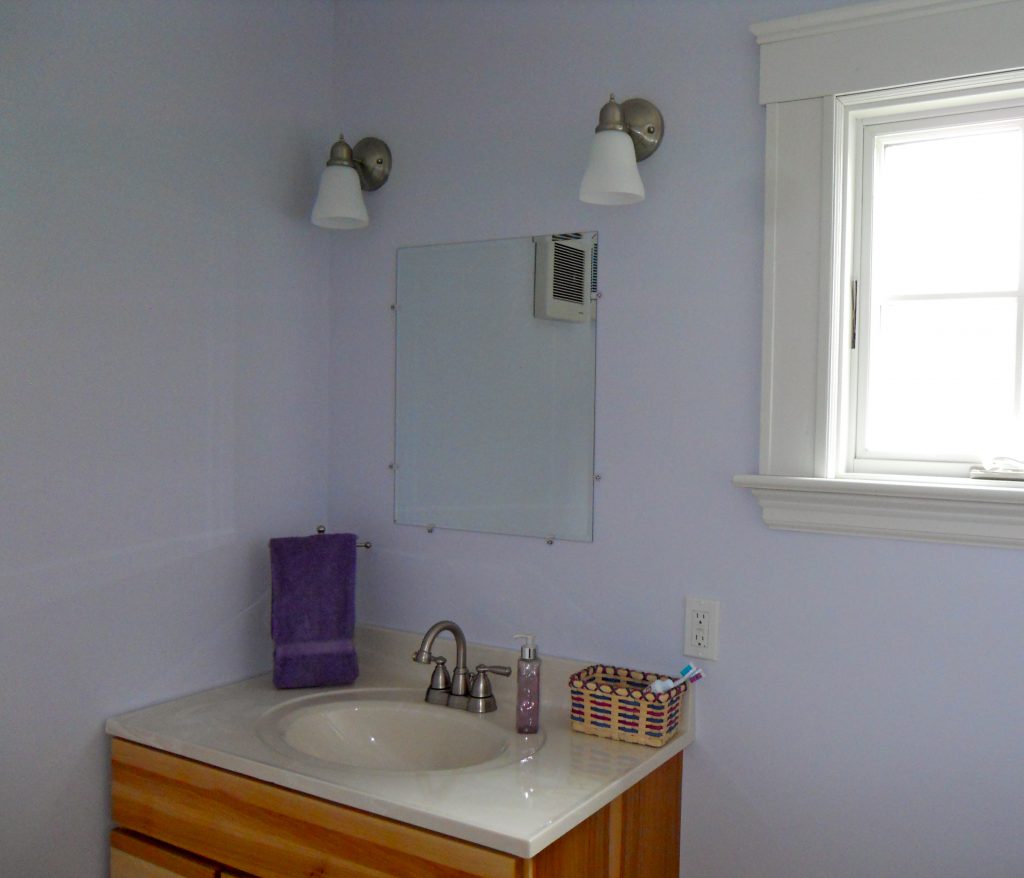 These photos were taken only minutes apart with the same setting on the camera. The only difference is one is daylight, the other is with an overhead light on. When I turned on the lights above the sink, along with the overhead light, it looks different still: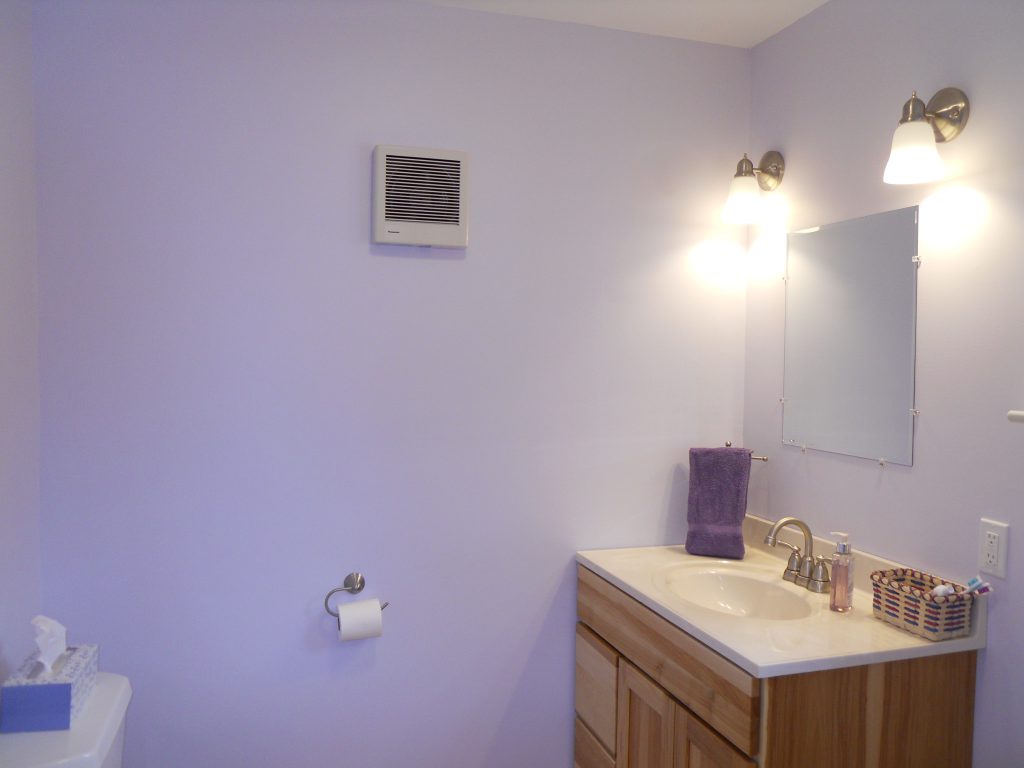 The carpenter finished doing the sheet rock two weeks ago, and then the plumber did the finish plumbing a few days later. David and I have been busily doing painting and trim work ever since. There is still one piece of trim that goes above the door, and then I need to spot paint where I've filled in the holes. That finishes the bathroom.
It's hard to believe that this is the same space from the photo I posted before Christmas: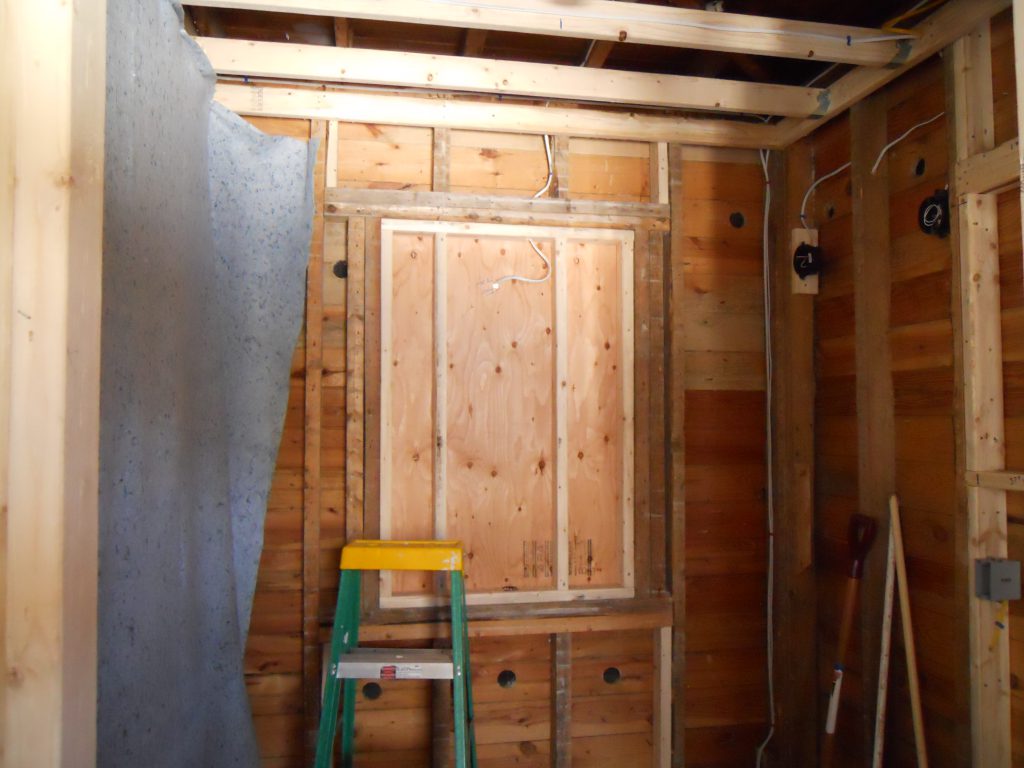 I am always amazed at the difference between seeing the bones of a house and a finished space… it is like viewing an empty canvas before an artist starts to paint. So much work and effort have gone into creating this bathroom. And the result is wonderful… having a second bathroom in our home. It reminds me of a recurring dream I used to have when I was a young mother. I used to dream that I would discover an extra room in my home that I didn't know was there. In the dream, I would always think, "I've always dreamed of this, but this time it's real!" Having this new bathroom in our home is like waking and finding this dream come true.
The other "new room in our house" is our attic. We had a bamboo floor installed, and now it looks like this: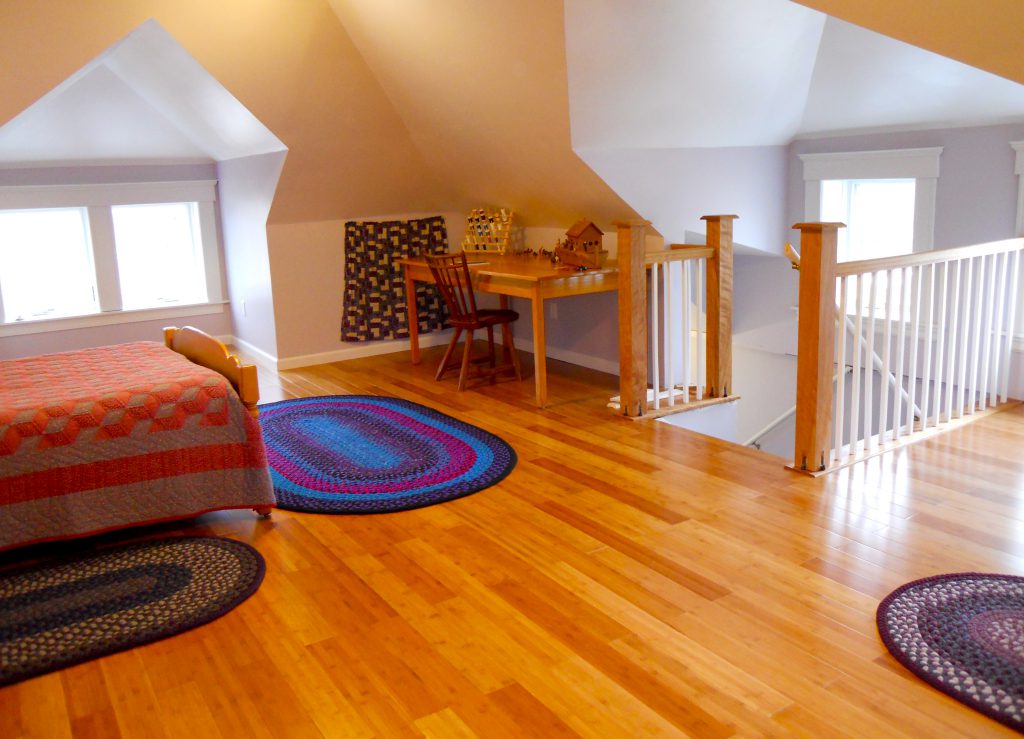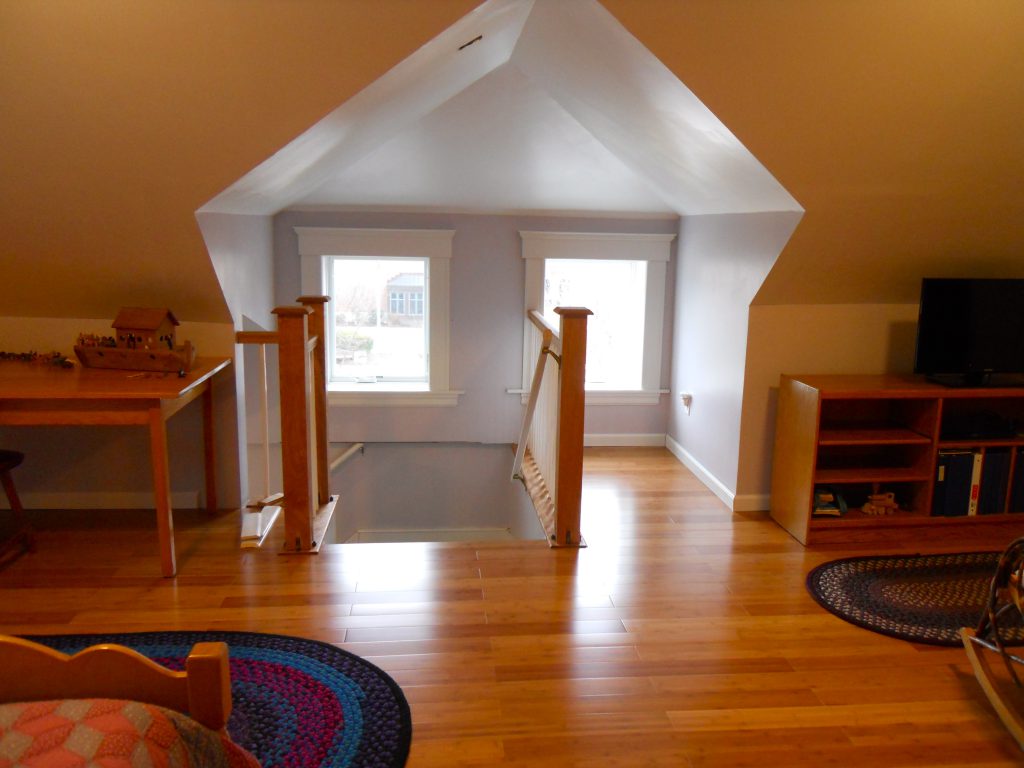 So life here on the home front has been more than busy. There are several other things going on in my life, which I will relate at another time. In the meantime, we are gearing up for another season of Airbnb guests, and then placing our home back on the market. David and I keep visualizing our lives in semi-retirement. What a treat it will be not to be so overwhelmingly busy and have time for leisure, such as watching the birds and taking regular bike rides, reading and writing, gardening and hosting guests. But to get there from here, we need to get through these next few months.
In the meantime, I wish everyone a Happy Spring! I will be back again, just as soon as I can.