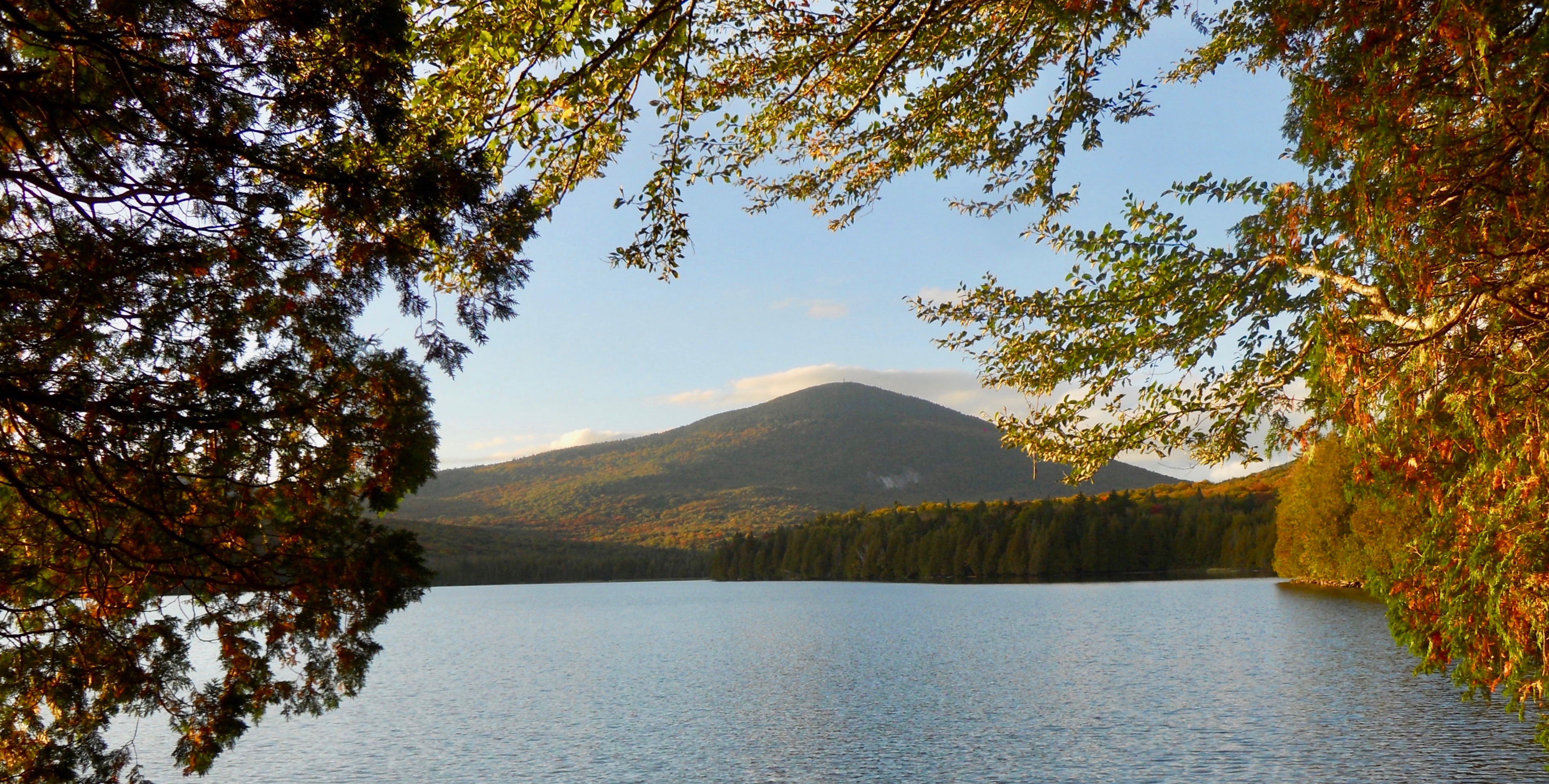 David and I had not left the state of Virginia since March when the pandemic became a stark reality for all of us. So a few months ago, we planned a trip to the Northeast Kingdom of Vermont. We stayed in an Airbnb lodge on "Blackberry Hill" in West Glover, with two gracious hosts, Anne and Brian. This was our home away from home. Each day we went out on adventures: biking, birding, canoeing, visiting lakes, and driving around the countryside. David even went swimming in Caspian Lake and Long Pond, even though the temps were in the fifties and thirties, respectively.
We visited at least 24 lakes and ponds. The largest was Lake Memphremagog, and the smallest was Bean Pond. The water was crystal clear in most cases. Memphremagog was not as clear as most of the other lakes.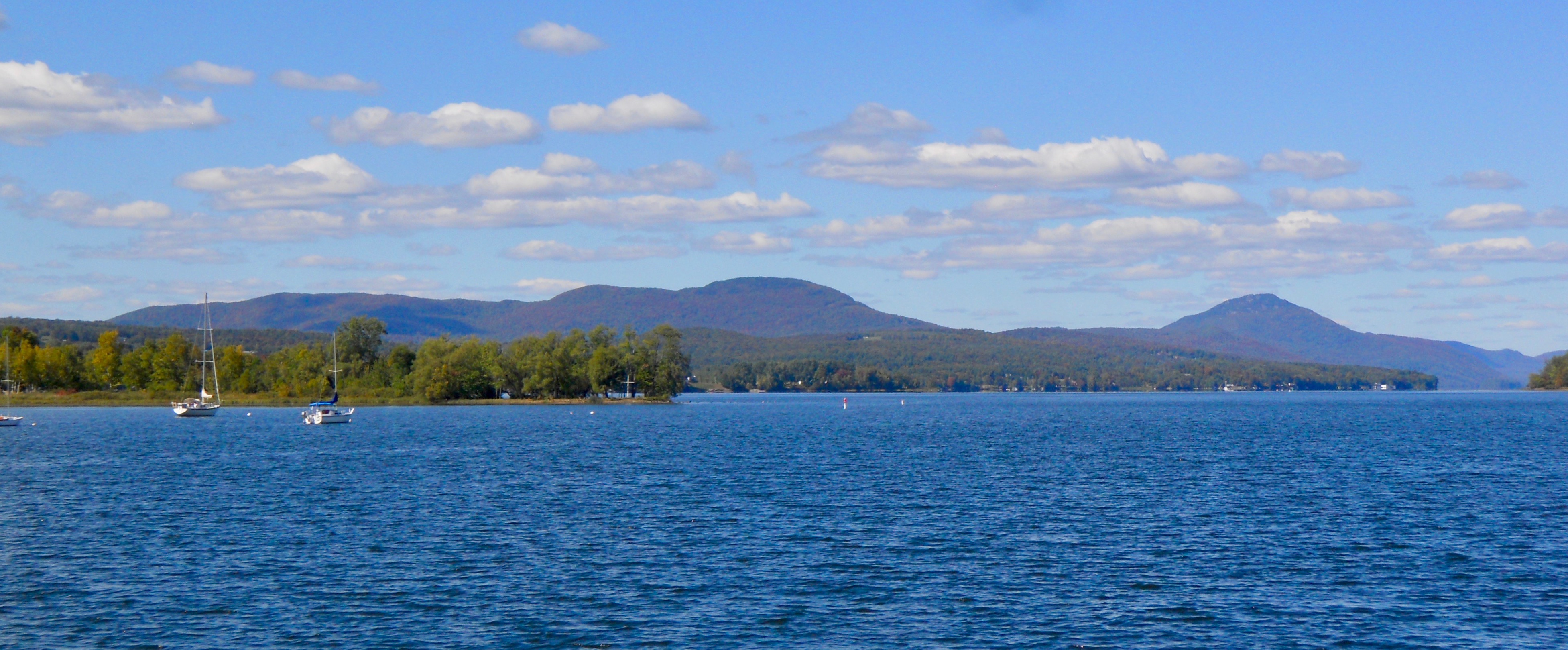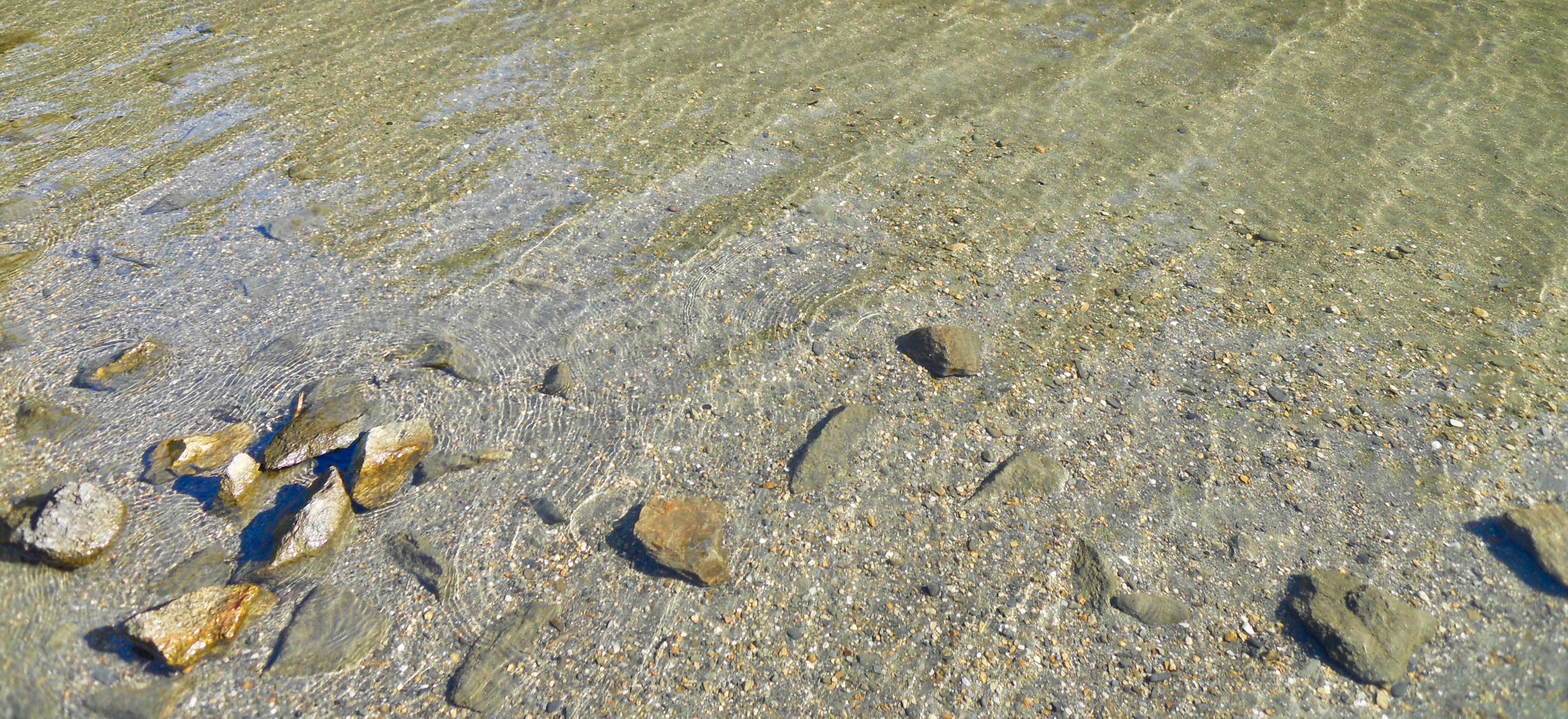 We canoed on Lake Willoughby. Long Pond, and Peacham Pond.

Our son, Paul, joined us with his kayak on Peacham Pond. One loon came up close to us when we pulled into shore as if it was curious about us.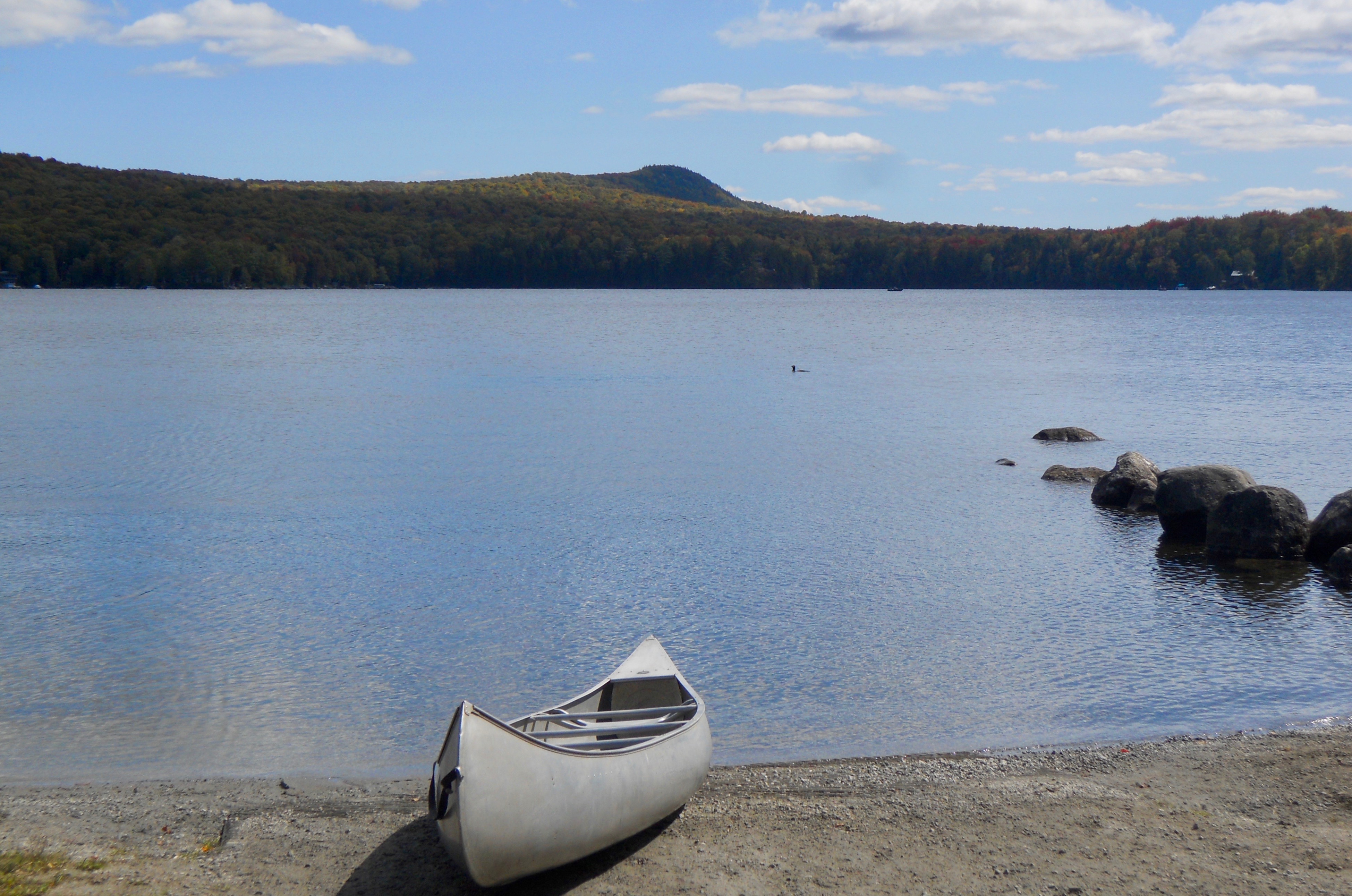 We saw lots of birds, some of which are familiar to us in the North: loons, mergansers, kingfishers, chickadees, woodpeckers, flickers, and blue jays. Then we also saw unusual birds such as thrushes (we're not certain whether we saw hermit thrushes, Swainson's thrushes, or the rare Bicknell's thrushes, or even a combination of these), a female ruffed grouse, a brown creeper, and Paul and I saw a yellow-rumped warbler. Then there were those we didn't see well enough to identify, but they piqued our interest all the same.
Here is one more photo of Serenity on water: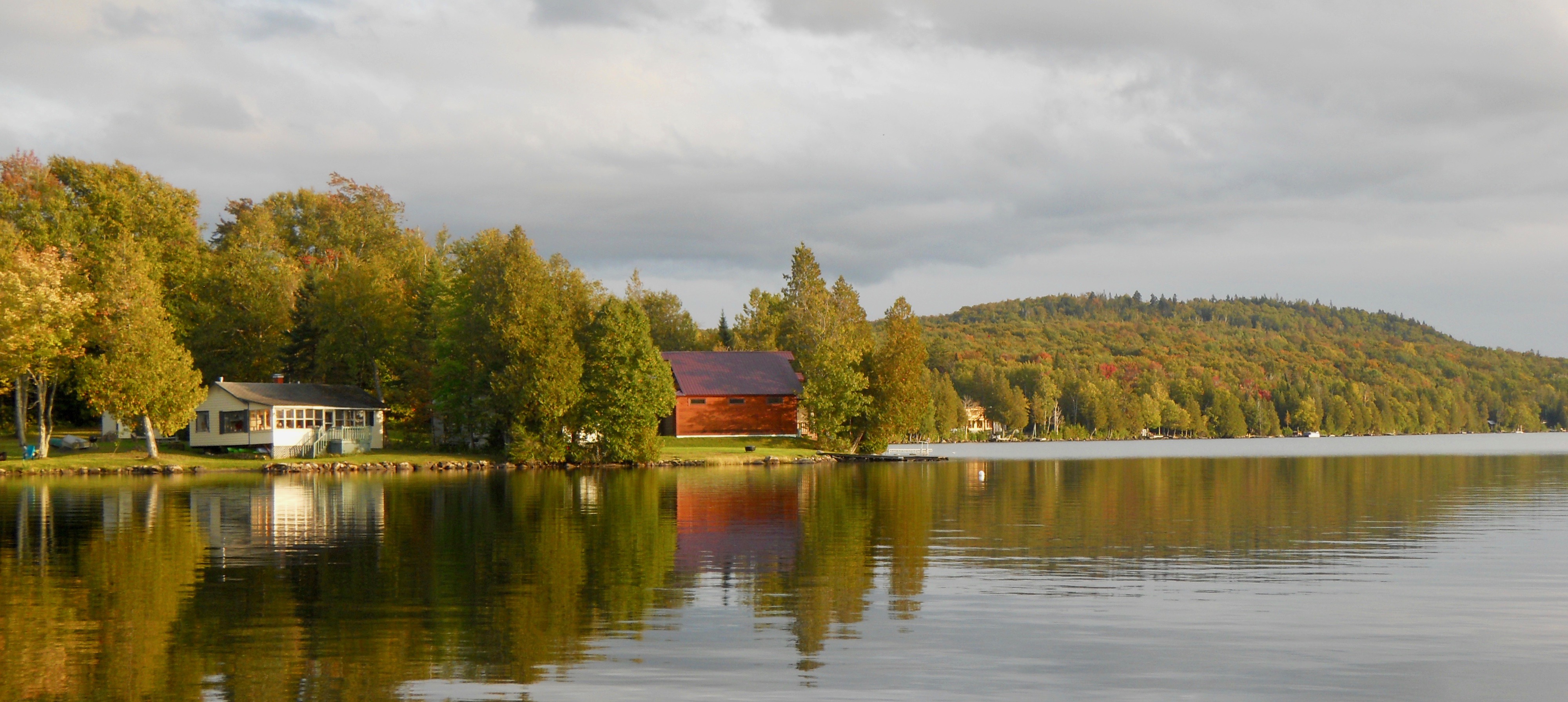 We enjoyed spending time with Paul. We wore masks when we were in indoor spaces but when we were outdoors, we engaged more freely. On Saturday evening, we ate at a cafe in Waterbury Center that had a tent set up outdoors, despite temps being in the thirties. They had heaters set up, where we could sit and listen to live music. Our trip was not without its challenges. We had car troubles twice, once when we picked up a nail and got a flat tire. Then we only had a donut for a spare, so we had to buy a new tire before our return trip. Overall, though, this trip was proof that we're never too old to make new memories. Though the experiences of the trip only lasted eight days, we trust that the memories we made will be with us for the rest of our days.
We also spent a good bit of time driving around the countryside. It felt strange to see horse and buggy signs near Lake Willoughby. I wrote about the first Amish families arriving in Vermont in a former blog post. David and I stopped at a veggie stand at an Amish farm. I asked how many families were living in the area, and the farmer said eighteen. I asked what brought them to the area, and he said farm land, and they thought that they area might support them. I asked if that has been the case, and he shrugged his shoulders this way and that. Then he said that there is one store that starting buying several kinds of vegetables from them, but indicated the support is slow in coming.
I observed several things during my brief visit. No one in the family was wearing masks. With the measures most Vermonters are taking to control the spread of the virus, I cannot imagine this makes them popular with other Vermonters.
Several daughters walked out of the barn in their bare feet, even though it was cold enough that they were wearing coats. The style of coverings and mode of dress indicated that this is a conservative group. When I spoke to the father of the first family to settle there a few years ago, I found they were from a daughter settlement of the community in Conewango Valley of New York state. That is indeed a conservative group. An uncle, an aunt, and their families lived there when I was growing up.
I also noticed that the veggies and the cantaloupe we bought were not very fresh. Without signs on the main roads, I imagine the people who find their way to this farm on a dirt road are few and far between.
I have to wonder if these Amish families will stay in Vermont. With a shorter growing season, I can imagine it would be hard to eke out a living by farming in the thin soil of Vermont. Some years ago I predicted that the Amish would find their way to the state of Vermont. Now I am not predicting whether they will stay or move. Only time will tell.
In closing this blog post, I end with this photo I took while driving around the dirt roads of Derby, up near the Canadian border on our way to pick apples at an orchard. I love how the cloud shadows are cast on the mountainside. Breathing in that fresh mountain air and seeing these vistas reminded me that Beauty and God's Love are one in the same.