It's spring fever. That is what the name of it is. And when you've got it, you want – oh, you don't quite know what it is you
do
want, but it just fairly makes your heart ache, you want it so! ~ Mark Twain
All the snow has melted, even the big white elephant in our yard, where the town plow was piling the snow all winter. It is predicted that tomorrow the temperature will be in the 70s. David and I have been working on getting our house project moving along. We are just so tired of the upheaval of the remodeling. But at least the weather is cooperating, and we are not that far from seeing the light at the end of the tunnel.
Remember when I posted pictures of our attic when it was being insulated? I'll post one here as a reminder: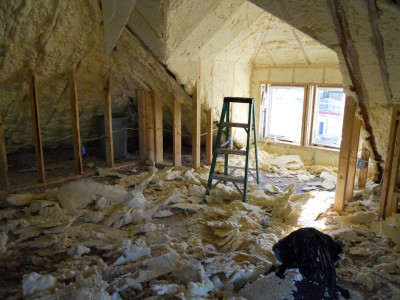 Below is what it looks like today. We painted it in January. Now there is only the trim to go up on the windows and the doors to install for the openings to the storage behind the knee walls. That comes after we finish replacing the window trim on the first and second floors. but the attic sure is a lot warmer, even without actually heating that space! And hopefully it will be cooler in the summer.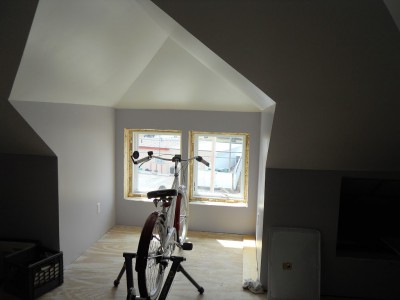 The attic stairway was never painted, so the boards were very dry and chipped. It looked like this:


Yesterday I painted the treads, so now it looks like this: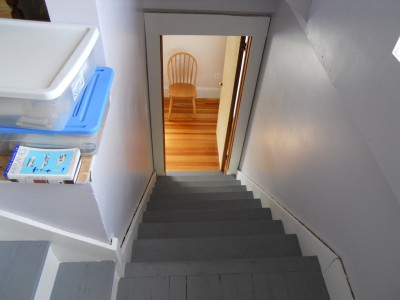 What projects are you undertaking this spring? Will you be celebrating spring in a usual fashion, or will this one be different for you?