David has posted some new designs on his blog — or should I say the same designs, but he is now also offering them as Christmas ornaments. You can
click here
to visit his blog.
And here is a sneak preview: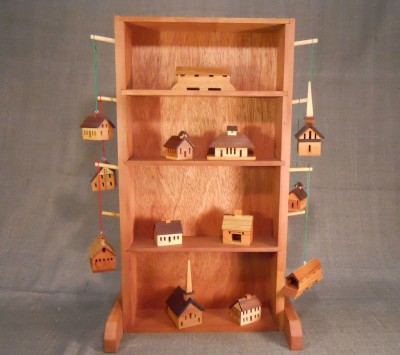 Aren't they adorable? I feel very honored that for the last 25 years, David's little creations have been in our collection of Christmas ornaments. They are my favorites. He hasn't made any in the last 25 years until this year, so I'm very excited that we can now add some to our collection.
If you'd like to place an order, you can
click here
.
I'll be back soon to post more photos of our trip to the Midwest.