I am so excited about MY NEW WEBSITE. Please hop on over and have a look. I would love to know what you think, including what improvements we can make.The reason for the revamp is that I was having trouble with iWeb, which is the program I was using before. My techie friend, Jason Woof, and I took a look at it together. In less than an hour we figured out that it wasn't worth our time to work with iWeb. Apple no longer sells iWeb, and I would have had to pay to have them support it, so we decided to put our time and effort into creating a new website, using Jason's CMS system. I am so glad we did… this one looks and feels so much more professional than the other one.
Jason has been hosting my website for two years. He is a techie and I'm not; we are different genders, and I am a generation older than he is, so I was pleasantly surprised to find that he and I had similar tastes in design. He was great to work with and between the two of us, we got it up and running in a few days. Take a look at Jason's website, too. I highly recommend his services.Other than that, I finished my rug project today. This rug is a wedding gift for our son Paul's best friend, Ben and his bride, Richa. They have been best buddies since kindergarten. Here is what the rug looks like: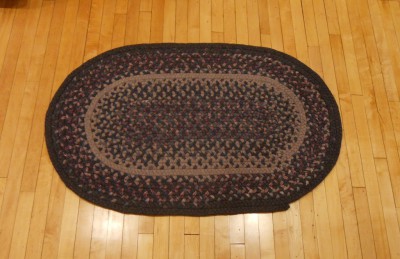 David made them a recipe box and Paul copied down a whole bunch of my recipes. Here is what it looks like: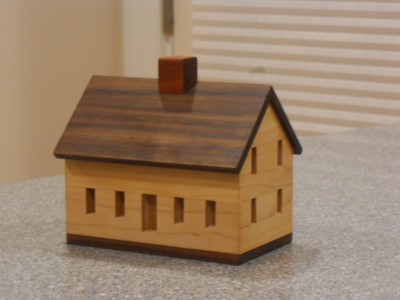 And just for fun, I took some photos of our roses and clematis. The rose bush we transplanted. The woman who lived here last loved roses and quite a few planted. This one has been doing well.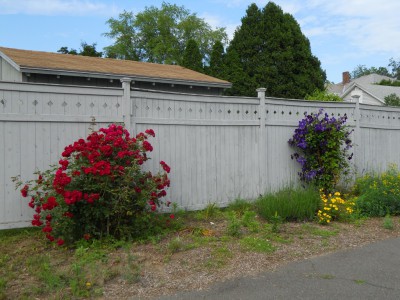 The clematis is a plant David and I bought and planted three years ago as an anniversary gift to one another. It puts a smile on my face to see it bloom so enthusiastically.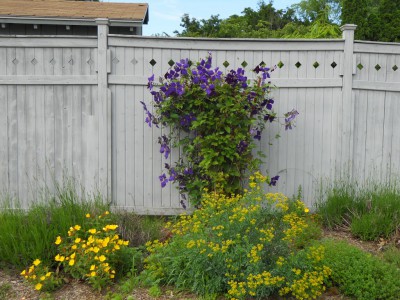 I hope you are all enjoying late Spring and early Summer. I like this time of year. How about you?