Early November has been a time of transition for me, starting from the time I was twenty and left the only life I'd known to start a whole new life in Vermont. I left home for the first time on November 7, 1977.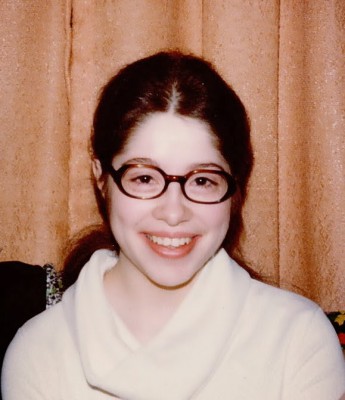 Me at twenty years old
Three years later, on November 7, 1980, I left my Amish community for the second and final time. It had been a slow process of recognizing that the Amish life was not for me.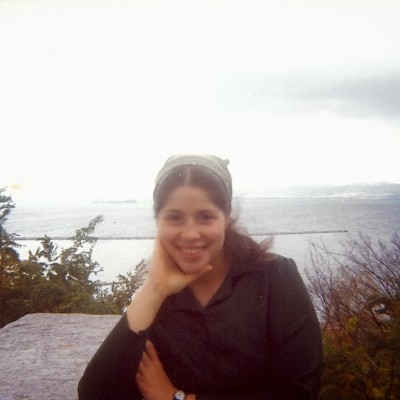 Me in transition in the fall of 1980
Note the kerchief on my head and the watch on my wrist
Part of this involved getting back in touch with David after our three years of separation. I took a trip to Vermont, during which I realized that David was the love of my life. Leaving home the second time came naturally after that.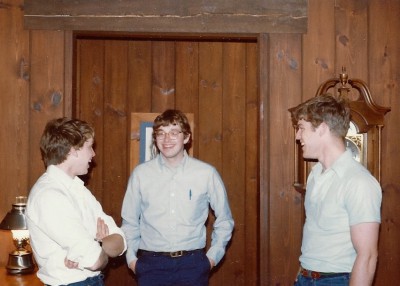 The Yankee toymaker and street peddler. (Middle)
Three years after David helped me to leave home the second time, we had our first baby, Paul David. We had gotten married a year and a half after I'd left.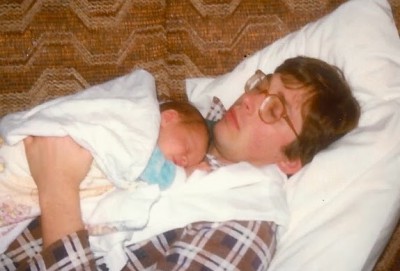 David with "Baby Paul"
Three years after that, we were parents to a new baby, Timmy. There was a major transition in David's family. The partnership he and his brother had in their business was coming to a natural conclusion.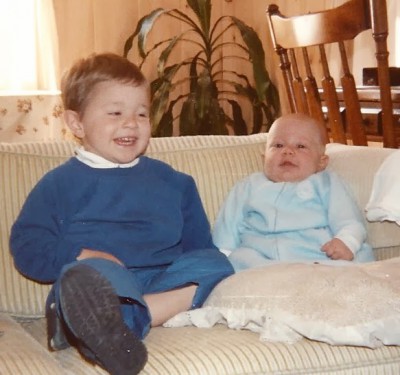 Paul and Timmy in the fall of 1986
In the fall of 1989, David and I had just moved into our new home in Shelburne, Vermont. Paul was entering first grade in his new school. David had just started his job at the Shelburne Museum and I started up my bakery business.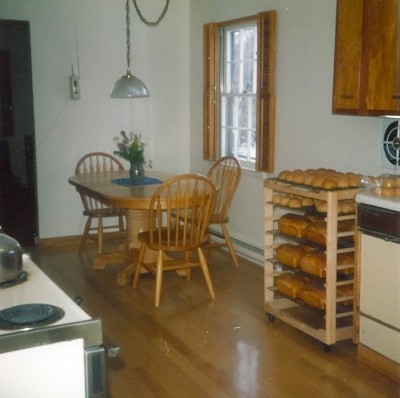 My bakery kitchen
This shows major transitions happening approximately every three years. Then we lived in our Shelburne house for nearly ten years. On Paul's sixteenth birthday, November 6, 1999, we had his friends over for homemade pizzas. We'd been showing our house for sale for months, and that night a realtor came through and showed our house to the couple who ended up buying it. Since then we've we've had numerous transitions, with our sons going off to college, attending Smith College, moving several times, and publishing my life stories. David has tried his hand at other kinds of work and is now performing home energy audits.
David and I have experienced our share of adversities, but I am so glad we've come through them together. And now, at this time of the year, we are anticipating some changes in February with our new book and the American Experience documentary that we'll be featured in. We hope these are positive changes.
Tomorrow is our son, Paul's birthday. He'll be turning 30. This will be a challenging birthday for him because he is normally so physically active. He's been living in New York City, and working as a lawyer in an insurance firm. Ten days ago, he was playing touch football with his friends, when he tripped and fell on his knee. He heard a pop, and he was immediately in excruciating pain. His kneecap was not where it should have been. I will spare those people who are squeamish like myself the gory details. Long story short, he had to have surgery to reattach the tendon he'd severed. Now he's working from home. His recovery time is six weeks, and then he'll be doing physical therapy for six months.
No matter how old our sons and daughters are, it is the parent instinct to want to spare our children pain. And yet we can't. I have to remind myself that even when Paul and Tim were little, I couldn't. Those times when Paul and Tim had earaches and we had to wait for the antibiotics to do their job, I could only try to sooth their pain, I could not bear it for them. I have to trust Paul when he assures us he is in good hands with his friends, and yet it was hard staying in Massachusetts when he's in pain in NYC. And so I offer Paul my empathy and my prayers. I'm praying that he heals well.
This time of year is the changing of the seasons, and so too, are the changes in our lives. I was 33 years old when we moved to Shelburne. Paul is now approaching that age, and David and I entering into the "senior generation" with many other baby-boomers. It is the changing of the seasons…
Remembering back brings nostalgia. But I have to remember the quote by Doug Larson, "Nostalgia is a file that removes the edges from the good old days."
What are some of your memories of the good old days?