There are rapid developments in the publishing of my second memoir (including the title) now called
Bonnet Strings: An Amish Woman's Ties to Two Worlds.
Herald Press, of MennoMedia, has a wonderful team of professionals, who are capably shepherding this project towards completion.This past weekend, David and I traveled to Ohio, where we met up with Wayne Gehman and Amy Gingerich from MennoMedia, to create a book trailer and to capture an image for the cover. One of my beautiful nieces, Leanna Mast, agreed to model for us. And what a model she is! Here are several images I captured of her: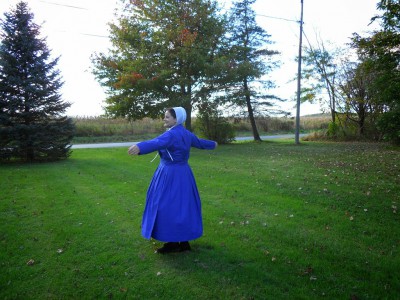 Twirling in Amish Clothing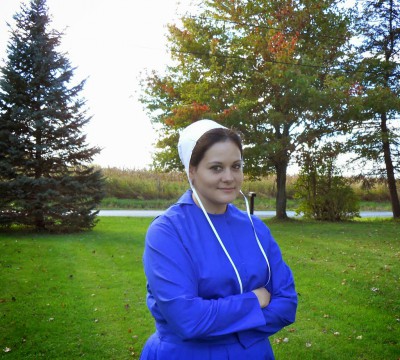 Miss Gorgeous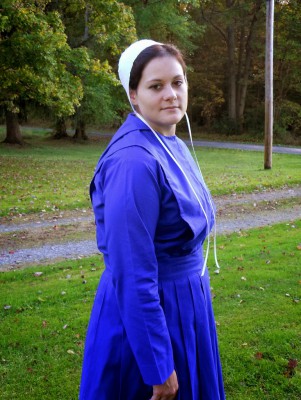 and Miss Beautiful
Funny thing is… she looks more Amish than the Amish young women I saw this past weekend. My seamstress and I made her clothing from an altered pattern of mine from years ago, and so she is dressed in the era of when I was young. It seems the Amish "styles" have changed since then.
In case you are wondering, Leanna is as beautiful inside as she is out. And smart, too. And she has a great sense of humor. She is a nurse by profession and just a wonderful person to know. I am very honored that she agreed to model for the book and the trailer.
Bonnet Strings will be released early next year, around the same time as the second PBS documentary will air on American Experience. This one will be about leaving the Amish, and both Anna and I will be in it, as will Naomi Kramer and Katie Troyer and several others still unknown to me.
My next few months will likely be filled with a flurry of pre-publication projects, but I will try to keep you all posted. Thank you for being such loyal readers, even though I've not been posting regularly.
I have a question for you, the reader. While I was gone, I noticed that my post on Amish rugs has suddenly risen to the popular posts section of my blog. Do you have any idea why?