First I would like to announce a giveaway of
Bonnet Strings: An Amish Woman's Ties to Two Worlds.
Please read down through this post to find out how to enter.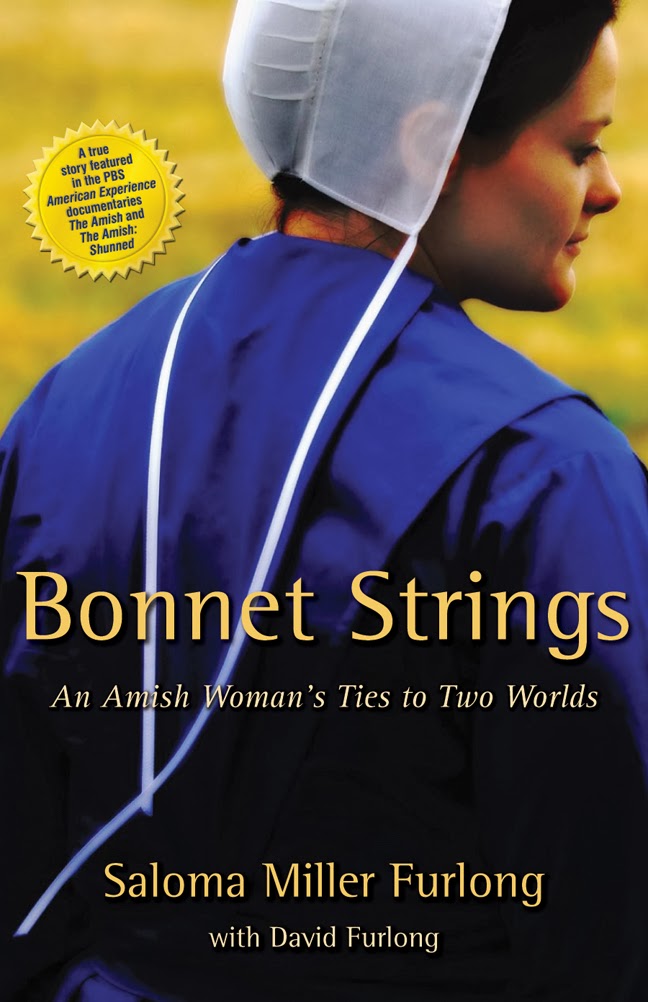 The team at Herald Press and I are in the countdown… there are sixteen days left until Bonnet Strings is launched. Last week it felt like a long time, and this week it feels like it is no time at all.
And of course the day after my book launches, the PBS documentary "
The Amish: Shunned
" will air on
American Experience
. I'm sure that will intensify things.
Already there are so many things to think about. There are speeches to prepare, a cross-country book tour to organize, props to prepare for speaking events, keeping up with email correspondence, Facebook, Goodreads, this blog, and interviews to prepare for, and soon there will be many books to sign.
That calm I mentioned last week ended quite abruptly on Tuesday when my email account was hijacked. Someone sent out "an important newsletter" from Google docs. I tried sending an email to everyone in my contact list to let them know not to open the newsletter, that this document was not sent by me. Then I realized that most of my contacts were expunged from my lists. I had several groups set up in my gmail, and those were all empty. Only a fraction of my contacts remained. So my apologies if any of you out there ended up receiving the phishing email sent out from my account. My advice is the same as everyone else's out there… make sure you change your password.
I never thought this would happen to me. I use a Mac. I use secure passwords. I don't visit risky sites. I don't open documents that look the least bit suspicious. And yet it did happen to me. In my "recent activity" I could tell exactly what time my account was hacked, what computer system and browser this person was using, the area where it was done, and even the IP address. And yet there is no one to report it to, and therefore no consequences for the actions. It makes me realize the Amish are on to something in thinking carefully about the technologies they adopt.
This has added to my feeling that there is so much to do. I have been researching secure email systems and coming up with little.
I'm thinking I will need to let go of something when the book launches and the film airs. Social media comes to mind. And that is where you come into the picture, my dear and loyal readers. To enter the contest for a free giveaway of Bonnet Strings, please leave a comment to answer this question:
If I decided I could not maintain both this blog and Facebook, which would you want me to continue?
When you cast your vote in this informal survey, I will enter your name into the drawing. I will choose a winner on Sunday, January 26.