A week after the film "The Amish: Shunned" premiered on American Experience, and also a week after Bonnet Strings was released, my new agent, Heidi Ihrig, and I are busily scheduling for the cross-country book tour that David and I would like to make to promote Bonnet Strings and its prequel Why I Left the Amish. There is so much of this country David and I have yet to see. As we enter the early autumn of our lives, it is a good time to go and see our land "from sea to shining sea."
So, here is where you all come in, my dear readers. If you can suggest a place near you that might host David and me for a book talk, I would love it if you will please email me that suggestion. My new email address is saloma@salomafurlong.com. If you want to name several places, that's great. Here are some suggestions for suitable venues:
Colleges and Universities
Conferences (Subjects could be: Women, Multi-cultural, Interfaith, Religious and Spiritual, Writers, you name it.)
Bookstores
High Schools
I am offering that anyone whose suggestion leads to a paid venue will earn a set of signed copies of my books: Why I Left the Amish and Bonnet Strings: An Amish Woman's Ties to Two Worlds. If we end up with two or more paid venues from your suggestions, David and I will offer to meet with you when we are in your area for afternoon tea or coffee hour. You may choose the spot where we meet, and you may bring friends. In fact, if you wanted us to meet with your book club over afternoon tea, we'll be happy to do that.
Within 24 hours after you send me an email with your suggestions, I will respond with a thank you, so you know that I've received your email. If you don't receive my email, please let me know via the blog that you sent it. I have a strong spam filter on my email account.
I thank you in advance for any suggestions you may have.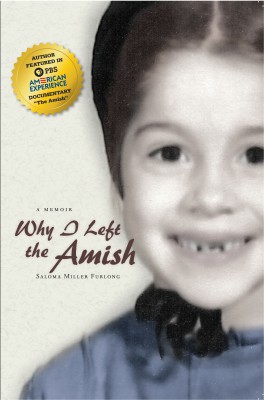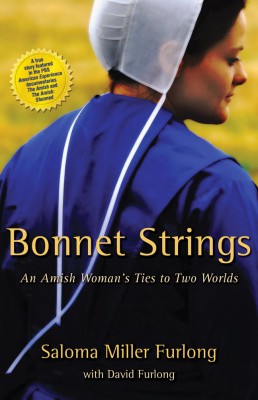 I would like to thank Peggy Pitcher for being the first person to successfully post an Amazon review of Bonnet Strings. Peggy, you have been a loyal and appreciative reader back when my blog was my venue for writing. I know that Henry Troyer has made numerous attempts to add an Amazon review, and it's as if gremlins are gobbling it up or something. If anyone else has trouble with posting a review, please let me know. I may need to be in touch with Amazon if there is a problem.
---
And last, but not least…. There is a wonderful new set of videos about Katie Troyer, who writes the blog Pinecraft-Sarasota. The videos are just delightful. I knew they would be: Katie is such a delightful person and Callie Wiser, the producer of the film "The Amish: Shunned" directed and produced these videos. Callie is such a skillful filmmaker, I just knew whatever she produced would be exquisite, and I was right. The first one is called I Had to Give up Absolutely Everything and the second one is called Finding Home. You'll also want to read Callie's biography of Katie Troyer here.
David and I want to visit Sarasota when we go on tour. We both have wanted to meet Katie for a long time. Hopefully this will be our chance.