David and I have been on the road for more than a week, and we're still enjoying it, even though we are a little travel weary. We've driven nearly 4,000 miles, and have been in eleven states so far. Here are some snapshots from our travels.
With my sisters, Sarah and Susan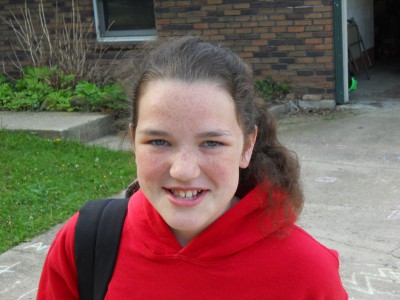 One of my beautiful nieces, going off to school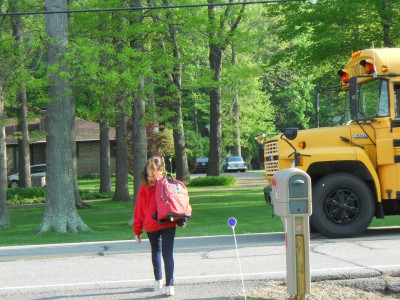 Lexie catching the bus to school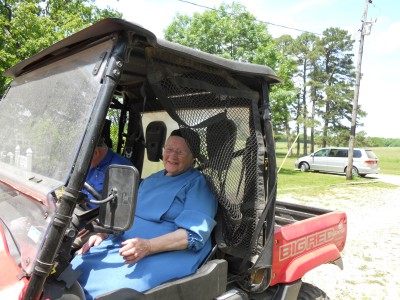 My Mennonite Aunt Martha driving "Big Red."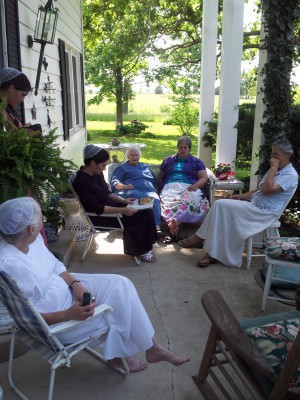 On my cousin's porch in Missouri
There is lots more to write about, but this gives you a few images of our trip so far. There are more snapshots to come.
David and I are visiting two of the prairie states (Iowa and Minnesota) for a while. We are always amazed at how much country is west of us. On the East Coast, it's easy to forget just how big our country is, and how much the landscape changes when we travel from one place to another.
I hope I can return to my regular schedule of posting more often when I return home. In the meantime, I hope you will come see us if you're anywhere near where David and I are presenting. To see our full schedule, you can visit the Events page on my website.
I look forward to being in touch again soon.