I was shocked and horrified by the news about the two Amish girls in upstate New York who were abducted from their roadside stand. All day I've been watching for news about their whereabouts.
Many prayers have been answered. The girls have been found and returned to their parents, according to a Syracuse News Report. Thank God! It has to be a great relief for the family.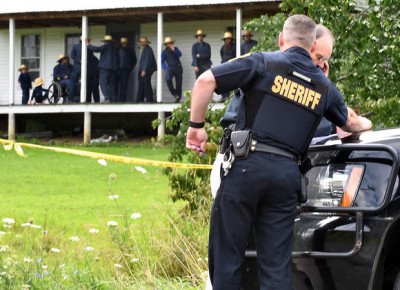 Photo by Scott Schild
The abductors are still at large, though the police feel confident they will be found. But the most important thing is that the girls are home, safe. They are being checked out at a local hospital.
This story is a wonderful example of the power of prayers. Apparently a group of people had gathered at a local church to pray and sing. When they returned home, they were greeted with the good news of the girls' return.
This story is all the more personal for me because this is the area where Anna is from. She is the young woman who lived with us. I have not yet heard whether these two children are related to her.
My prayers go up for all missing children and their parents. It has to be terrifying for any family to have children disappear. In this case, the children have found their way home. There are many times when it doesn't turn out that way.