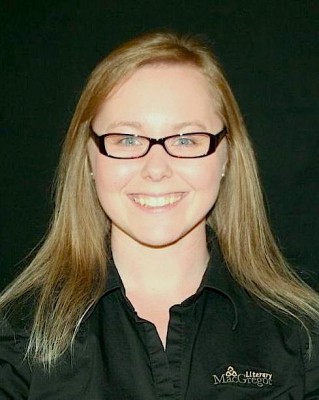 Amanda Luedeke is an agent with MacGregor Literary. Follow her on Twitter @amandaluedeke or on Facebook. Her marketing book, The Extroverted Writer, is available on Amazon and BarnesandNoble.com.
I recently discovered literary agent, Amanda Luedeke, when I was purusing blogs for authors. I am now a fan of her column "Thursdays with Amanda" on Chip MacGregor's blog. I highly recommend her book, The Extroverted Writer. She has kindly agreed to writing this guest post. She will be happy to take your questions. Here is Amanda:
In publishing we tend to throw around the word "platform" as though everyone knows what it is and why it's important. But if you were asked to explain it in ten seconds or less, could you? Do you have it so succinct and clear in your mind that you could define it for your fellow writer?
Or is it still a bit fuzzy?
I realize that for some industry veterans, this topic may seem a bit fundamental…but I also realize that platform is one of the main things standing in the way between an author and a successful career. So this thing…this term that we throw around is really really important.
Which means it's important that we know exactly what it is and why it's so special.
IMMEDIATE PLATFORM
The best description of platform I ever heard came from my boss, Chip MacGregor. He said that platform is a number. You take all your followers and fans…your Twitter people, your Facebook people, your blog people, and so on, and you add them up. You get a number…this number is your platform.
Think of it this way…
If your book were to come out tomorrow, how many people would know about it? If you were to alert all your social media people and all the people that you come in contact with via article writing or guest blogging or interviews or whatever, how many people would be reached? How many people would be aware that your book exists?
That number, that sphere of influence, is your immediate platform. It's the networks and relationships that you have direct access to.
EXPANDED PLATFORM
There's another layer of platform, and this is where it gets a bit more complex.
While publishers are interested in your immediate platform, they are also interested in the bigger picture. For the sake of this post, let's call it your Expanded Platform. An Expanded Platform isn't just your numbers and your following. It's your following's following. It's the spheres of influence that overlap your own.
Here's an example…
Let's say you have a few thousand Twitter followers and a blog following of about 10,000 unique visitors a month. You also speak a few times a year (50 per gathering) and write every month for a publication that reaches 5,000 people. So technically, your platform reaches about 18,200 or so. Not that impressive (for a look at what numbers do impress publishers and agents, check out my book, The Extroverted Writer).
BUT! You're friends with two really popular bloggers. AND thanks to a few conferences you attended (maybe BlogHer or Catalyst or a TED conference), you have some great professional connections to speakers and podcasters and the like. These are people who you know would want to help you…who would be okay if you asked for a favor or two.
So you add those numbers to your own, and voila! It's starting to look like a real platform.
Now, I know this part is tough. It involves putting yourself out there at the risk of seeming self-serving or awkward. But it's worth it. Because if you can nail some of these down, then publishers will take notice. It's how your proposal's Marketing Section will first start to take shape…as you brainstorm your Extended Platform, write down your ideas. Keep track of your strategies. Because not only will publishers want to know about your platform, but they'll want to know how you'll leverage it. They'll want a marketing plan.
WHY PLATFORM MATTERS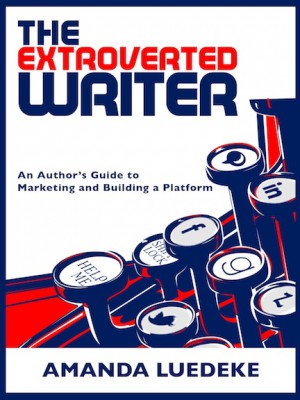 Platform lessens risk. And believe me, the publisher is taking a risk each and every time they contract a book! What platform does is it helps them feel better about that risk. It guarantees that your book won't fall on deaf ears. It ensures that it will have a chance at making it.
And the bigger your platform is, the more the publisher will want to support it on their end with marketing dollars and advance dollars and time and energy.
So platform is a good thing to have…not just because you need it to get a book deal, but because it can really help your career.
For more platform tidbits and info on how to actually build one, check out my marketing book, The Extroverted Writer.
***WIN A COPY OF THE EXTROVERTED WRITER***