I hope you will click on over to the Cleveland Plain Dealer, where a new op-ed I wrote was printed this morning. A lively discussion has already started, and I hope you will join it.
The piece is called Amish Buggies Leaving a Smelly Issue in their Wake.
Here is an excerpt:
I grew up Amish, so I know both sides of this issue. From inside a buggy, one has a close-up view of horse manure being a natural outcome. Riding behind a live animal with instincts is precarious and one soon learns that horses are touchy about their backsides. This makes utilizing a catch bag a dangerous idea. Stopping a buggy on a city street to "clean up" is just as dangerous.
Please share this widely. It is an issue that concerns Amish communities everywhere, especially in the newer communities, where the mainstream culture is not used to horses leaving messes on their streets.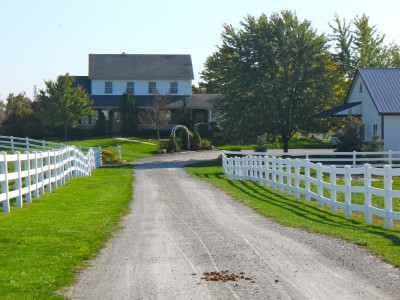 "Pristine" Amish homestead in Ohio