Amish have received many exemptions for their religious beliefs over the years — from compulsory education, from child labor laws, from installing fire alarm in their homes, and from paying social security taxes and health insurance to name a few. They have been granted these and other exemptions partly because their culture is perceived by many to be a model of a good society. They claim to be "defenseless Christians" who forgive wrongs, even when lives are lost. The rest of the world struggled to understand — with a mixture of awe and disbelief — when Amish family members of the victims from the school shooting in Lancaster, Pennsylvania, publicly announced their forgiveness to the shooter's family in 2006.
There are times when I struggle to understand why Amish people ask for some of the exemptions they do. The mostly-positive perception of them in the mainstream culture can change and I would assert will change if they squander the public goodwill by asking for exemptions for frivolous things, such as wearing red instead of orange hunting vests.
I am not kidding. The Amish in the state of Maine asked for an exemption from wearing orange vests while hunting. They offered to wear red instead. They claimed that orange was too bright and symbolized pride.
The legislators in Maine granted them the exemption.
I scratched my head on this one. Red is okay. But orange is not. For hunting deer. Huh? There are times when I believe some Amish people expect special treatment, just because they are Amish. Where is the humility in that? Isn't it less prideful to wear the required orange vests for hunting (or not go hunting at all) than it is to ask that laws be changed to accommodate their wishes? Having been raised in the Amish culture that teaches the importance of being humble (sometimes to the point of competitive humility), there is no way I can twist this one into any concept of humility.
What am I missing here? If you understand the Amish point of view here, will you kindly explain?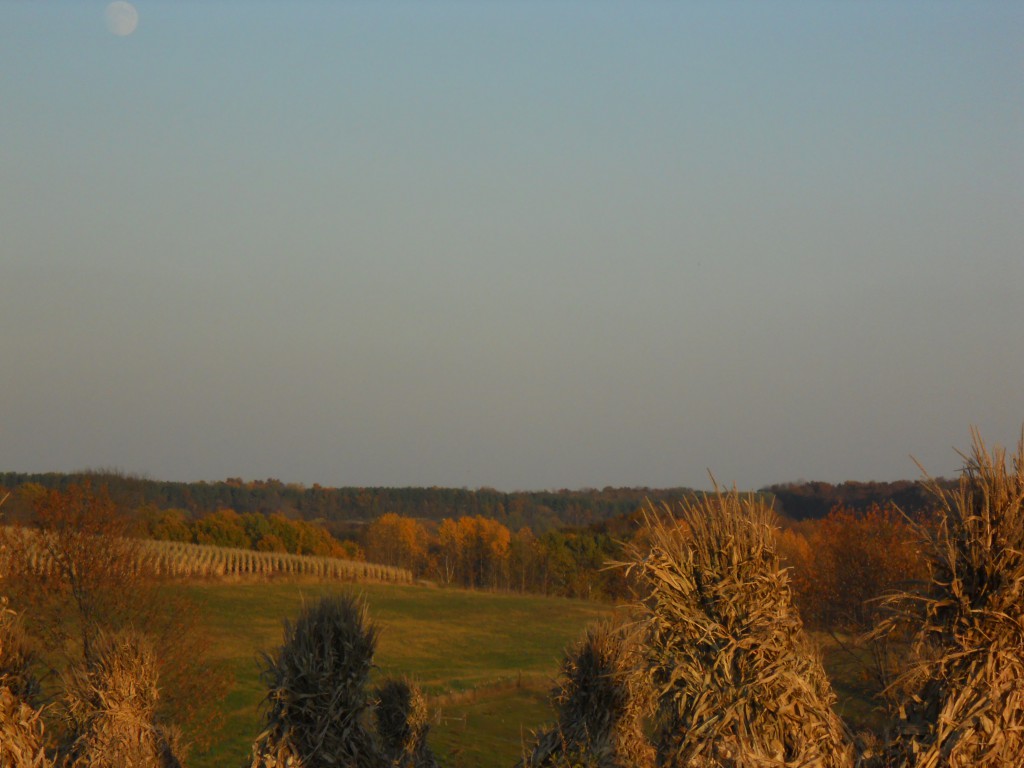 Photo by Saloma Furlong
Taken near Cashton, Wisconsin