I did not realize until this past year, that the impetus for writing my first book, Why I Left the Amish, was essentially to find acknowledgement of the struggles of my childhood. Both my parents died without acknowledging the difficulties all seven of their children endured. My siblings and I have dealt differently with the struggles we went through. While undergoing intensive therapy for several years, I grieved for my lost childhood, sometimes in gut-wrenching ways. During that dark time, I would never have believed that I would someday thrive as I have been for some years now.
After going through the major part of my grieving, I had an urge to tell my story. And I did — to many friends and acquaintances. But the need to have someone who was in the trenches with me (my original family members) acknowledge the pain we went through was still very strong. When I finally came to the realization that this may never happen, my desire to have my story published became ever stronger.
My second book, Bonnet Strings: An Amish Woman's Ties to Two Worlds had a different impetus. I always knew that I wanted to write a second book. Repeated requests from my readers for another book fueled my desire to continue the story. By now, the understanding I had received from readers had exceeded my expectations. So, the impetus for the second book was purely for the pleasure of continuing the story.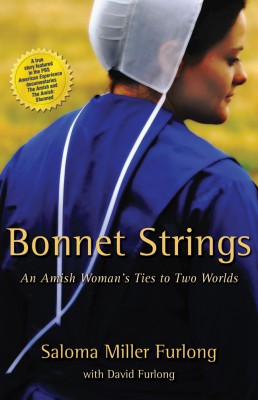 I've been told by friends who are close enough to feel safe to tell me their honest feelings, that they thought my writing had progressed between the first book and the second one. I agree with that. This is partly because of working with Valerie Weaver-Zercher, the fabulous editor who had just come on board at Herald Press, and partly the evolution of my writing voice.
Readers' responses are a direct reward for authors, whether it is in the written word or showing up for book talks. Reviews on Amazon or Goodreads are nice too, and some authors live for those. However, I treasure the letters I have received, whether by post from England or France, emails from people from all over just as much, if not more, than the public reviews.
I also appreciate all those people who have shown up for my book talks. Today, when I added them up, I found that collectively nearly 10,000 people have attended the 160 book talks that I've offered since January 2011. For a small-time author, this is amazing. I am so grateful.
I thought I'd read pretty much every response to my books. That is, until I heard from Pamela Lakits. Her first letter was accompanied with an order for each of my books. With permission, I am quoting her letter. It started out like this:
Thank you in advance for your books, for your words. I can say this before I have read your books because I have heard your spoken words on the videos The Amish and especially The Amish: Shunned." Every time I watch this I am drawn not only to your voice, but the words that you speak. For the lack of a better word, they are like hearing poetry. I did not know that you had written anything, but I thought to myself, "She has such a way with words, she has got to be an author. So onto the Internet I went and sure enough, there you were!"
I found this letter and book order so rewarding. I often feel like there is no direct connection between my appearance in the films The Amish and The Amish: Shunned and the publishing of my books. In other words, viewers of the films may not be aware that I am an author. Pamela's letter was one example of someone who did make that connection. This made me very happy.
Several weeks later, I received another letter from Pamela. This one was just as touching as the first. She wrote:
Dear Saloma,

I am writing to tell you how much I enjoyed your books. I read them, even if only a page, every chance I got and managed to read them both within a week. With my crazy life, that's quite a feat!

Now I'm not good with words so please bear with me, but this is what it's like to read your books.

Picture a fall day. One of those days where it's overcast enough that you have to turn a lamp or two on to chase away the shadows. The street outside is shiny black from an early morning rain with red, yellow and orange leaves stuck to it. The breeze coming through the slightly open window has that wonderful earthy smell. The only sounds are the ticking of the kitchen clock and the swish of water under the tires of the occasional car passing by. It's just cold enough to have a fire going. The tea kettle is steaming and a friend has just dropped by. She makes herself at home at your kitchen table, a place she knows well. She takes a slow sip of her offered tea. Then, out of nowhere, she begins her story….

That is how it felt reading your books. You have a way of making the reader think that you're telling your story only to them.

God has given you an amazing gift. Though I'm sure that much of what you wrote brought back many painful memories, I'm also sure there are those out there who experienced similar situations and who found comfort in knowing they weren't alone. You are living proof that God truly does make something good come from something bad.

Thank you for allowing us to know your story.

Sincerely,

Pamela Lakits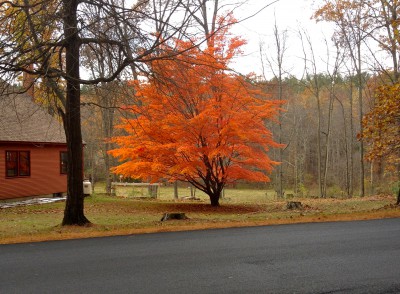 Photo by David Furlong
First of all, what strikes me is how there is only one phrase, "Now I'm not good with words so please bear with me…" that I thought didn't fit with the rest. Her beautiful description and sensory details could be an opening to a novel. They drew me right into her world, and I felt invited to tea with her. Didn't you?
Besides this feeling of awe for Pamela's writing, I was moved by her appreciation for my writing. It is letters like these that make me realize how writing and publishing my books was exactly what I was meant to be doing these past years.
Pamela's letters also led me to write this blog post. I haven't done so before, because I've not wanted it to turn a post into a bragging session. But then I realized that I also cannot properly thank you, my dear readers, for the gifts you have given me if I don't share these beautiful thoughts. This post is dedicated to you.
I don't yet know what my future will bring, but I know that I have been blessed in my life so far. Thank you for the blessings you have brought me. May your kindness return to you many times over. And a special thank you to Pamela Lakits for the inspiration for this post.