A fire near Canton, Minnesota claimed the lives of an Amish bishop and his son early yesterday morning. The cause of the fire is still unknown. An early report in the Star Tribune stated that there is no reason to believe there was anything suspicious about the fire.
What a tragedy. I know that the prevailing Amish attitude about his kind of incident is that the bishop and his son are now in a better place. But death by fire is absolutely the worst case scenario for anyone. The horror of finding oneself trapped by fire has to be universal, no matter what our beliefs.
Three people were taken to the hospital in LaCrosse, Wisconsin, treated, and released. Apparently they escaped the fire and their injuries were not critical.
The community in the Canton-Harmony area of Minnesota is a Swartzentruber Amish settlement. According to the newspaper reports, there are about 100 Amish families in the area. Because they are of the most conservative Amish, they would not have installed smoke detectors in their homes. In the last year in Eau Claire, Wisconsin, there has been a huge controversy about an Amish family refusing to install smoke detectors in their home. I don't know much about the Eau Claire community, except that it is a strict one.
I have never been in favor of trying to force the Amish to install smoke detectors in their homes, partly because I know it does no good. The more conservative the group, the more they will dig in their heels on issues that they claim go against their religious beliefs. I can only hope that what happened in Minnesota will convince more Amish families to install smoke detectors, if for no other reason than to protect their children.
One thing I noted in the photos surrounding this tragedy, is that the Amish in that community are driving around in open-topped buggies in the extreme cold. It was so cold that the firefighters had to work in shifts to extinguish the fire. The thought of driving around in open-topped buggies in Minnesota in the middle of January just shivers me timbers.
I remember hearing from Anna about the rules in her Swartzentruber community. It was hard for me to fathom any Amish being that strict. It really makes me wonder if being that insistent on adhering to the old ways is sustainable.
Only time will tell…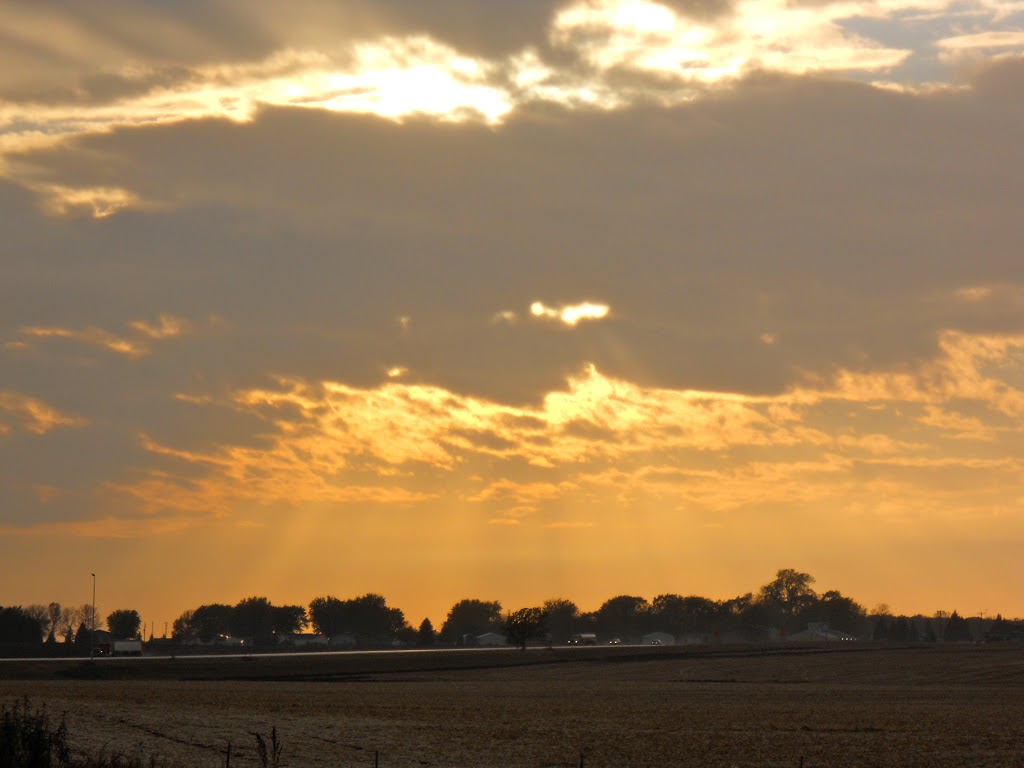 Photo by Saloma Furlong
Sunset near Canton, Minnesota