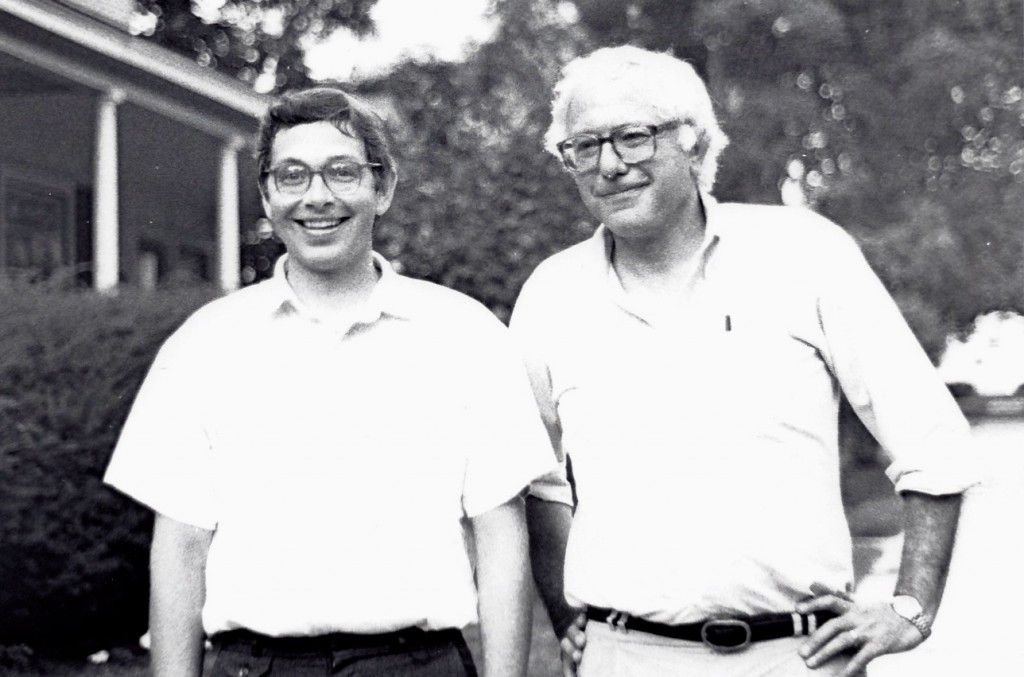 David Furlong with Bernie Sanders
This summer when David was still recovering from his knee injury, we were driving down 116 when I asked David to write a guest post for my blog. It was soon after Bernie Sanders had entered the race for the president. And that's when I was hit by the idea of David writing about his experiences with Bernie Sanders. Right behind that idea came another one… that his encounter with Donald Trump would also be relevant. Buoyed by these ideas, we rode on air the rest of our trip to the bank and the grocery store.
It didn't take long for David to write the story. And it didn't take long for me to edit it. But now we realized that David needed a bigger audience than my blog for his story.  Finding that audience took a lot longer than conceiving or writing the piece. David tried all kinds of national papers with a political bent. None of them responded. So finally he sent it to our local paper, the Daily Hampshire Gazette, and the editor there was immediately interested. He scheduled it to be published as a feature item on February 3. We just discovered that it's gone live online tonight.
Several photos are included in the feature. We could kick ourselves now that David and his brother sold the tower before having it professionally photographed. We only have a grainy shot taken with an old Polaroid camera.
We hope you will enjoy reading why David believes that Bernie Trumps The Donald.