Last autumn I planted several dozen white and purple crocus bulbs next to the walkway and around the mailbox. When other crocuses in the area started blooming, along with our daffodils and the irises were growing, I thought the crocuses were not going to bloom. Then last week they started poking through the ground and now they are fully blooming.
How I love crocuses! And yet I've never actually planted any before. So I'm enjoying this treat that Spring brought with her fresh breezes, showers, and sunshine.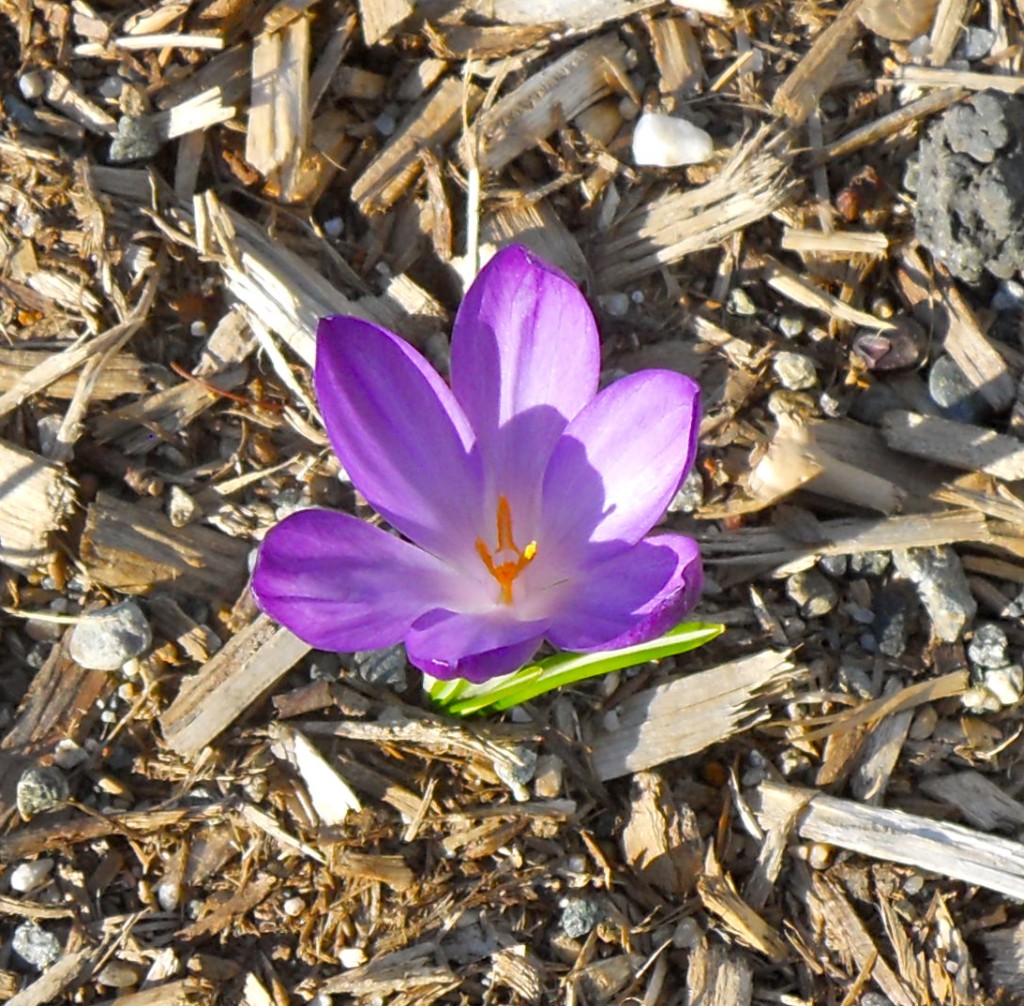 Today it is a month since my Fulbright hopes were dashed, so it is a fitting day to announce my new endeavor. David and I decided to open our guest bedroom to Air BnB guests. We've named it "Bridgeside Retreat." Guests can sign up through Air BnB.
I am making a special offer to my blog readers. If you, or anyone you know, mentions that you heard about Bridgeside Retreat through my blog, you will receive a free signed copy of Bonnet Strings upon your arrival as our guest.
Please help us spread the word, and Happy Spring!