I am aware that it's been almost a month since I posted. My life has gone into nuts mode, but I promise to be back soon. I will be posting a book review in the coming week.
I recently prepared our attic for a guest to stay in. I took some photos that I will share. The fan is a way of cooling down that space, given it is pretty hot and humid here in the Pioneer Valley right now.
I hope everyone is enjoying their summer, and I look forward to being in touch.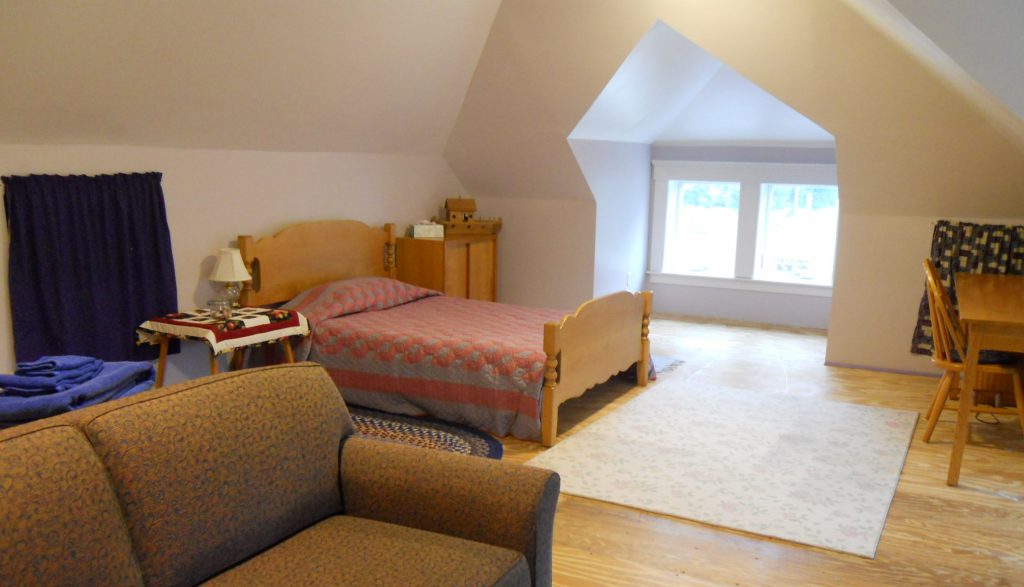 Notice the window trim has been completed. David and I did that this spring.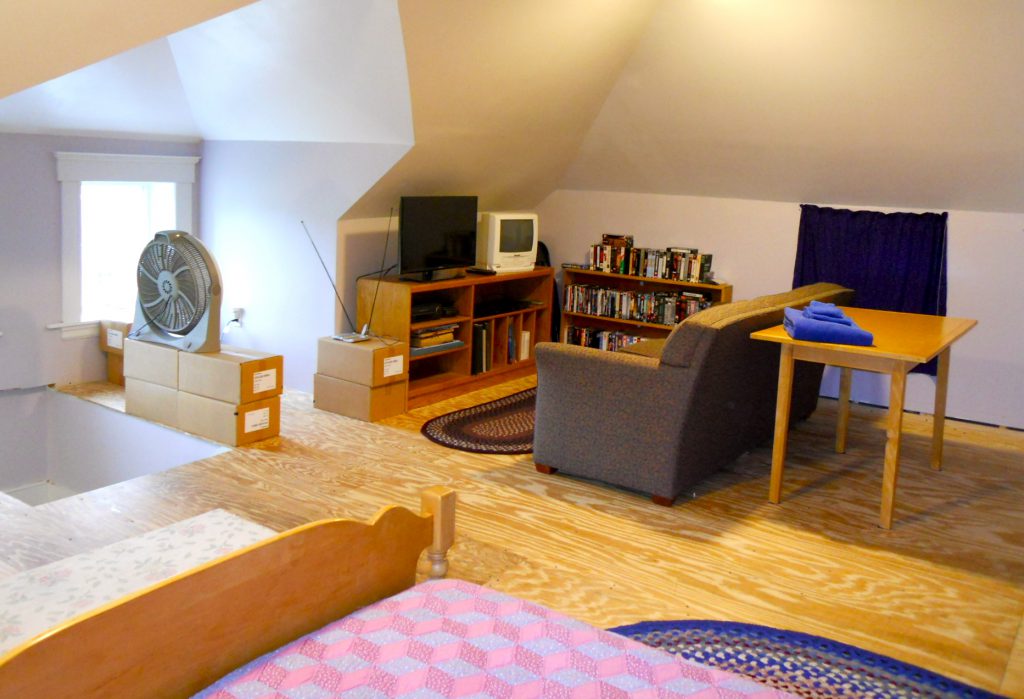 This is the only television we have in the house. It's a nice space to watch movies.