Life has been full here in the Furlong household. With all that we have going on, we thought about not putting up a tree this year. But I so look forward to that every year, given that I was deprived of the beauty of Christmas trees in our Amish home. I like every part of this yearly ritual: going out to the Christmas tree farm and choosing the right tree for our spot in front of our living room window; pulling down the Christmas bins from the attic and unwrapping the ornaments by which I remember Christmases from the past; unraveling the strings of lights and winding them around the tree; finding just the right branch to hang each of the ornaments — all 100 of them; setting up the creche David made; and watching David do magic with the lights to create the "desert scene." He had made creche figures out of wood some years ago, and we weren't putting them up, until one day David had the idea of creating this scene on the top of our bookshelf. At night, the lights shine from behind the figures, putting them in silhouette in what looks like moonlight in an oases of the desert.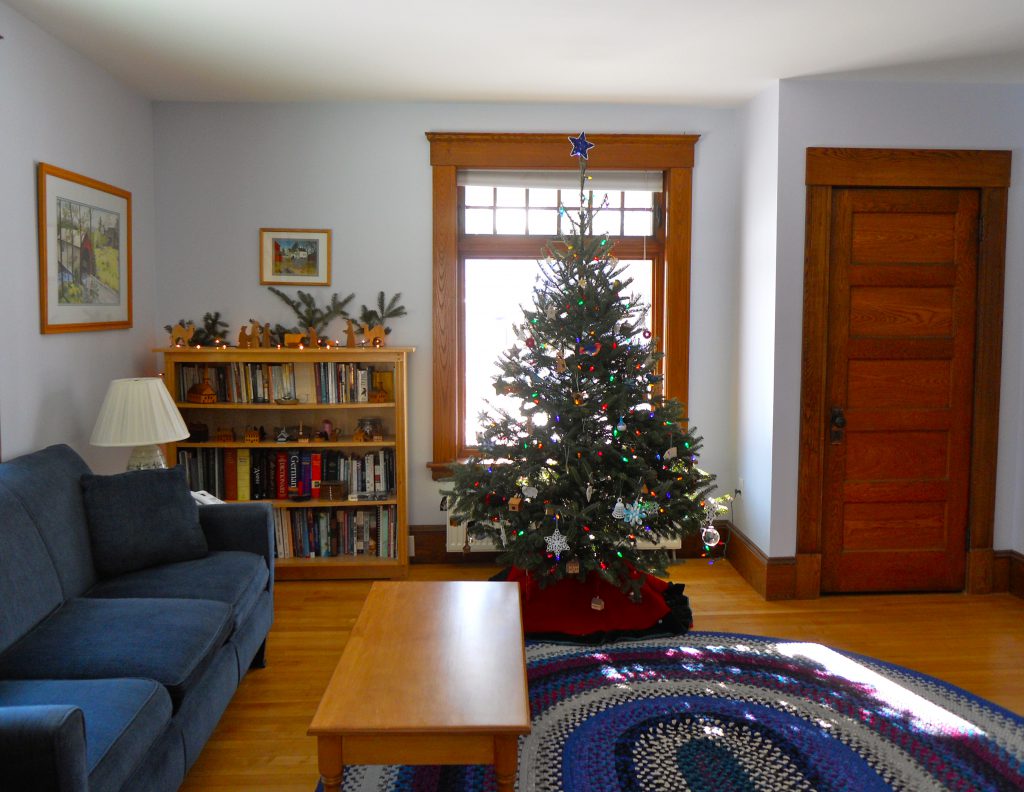 Then there is the New England village scene on the mantel, also a David creation, right next to the nativity scene.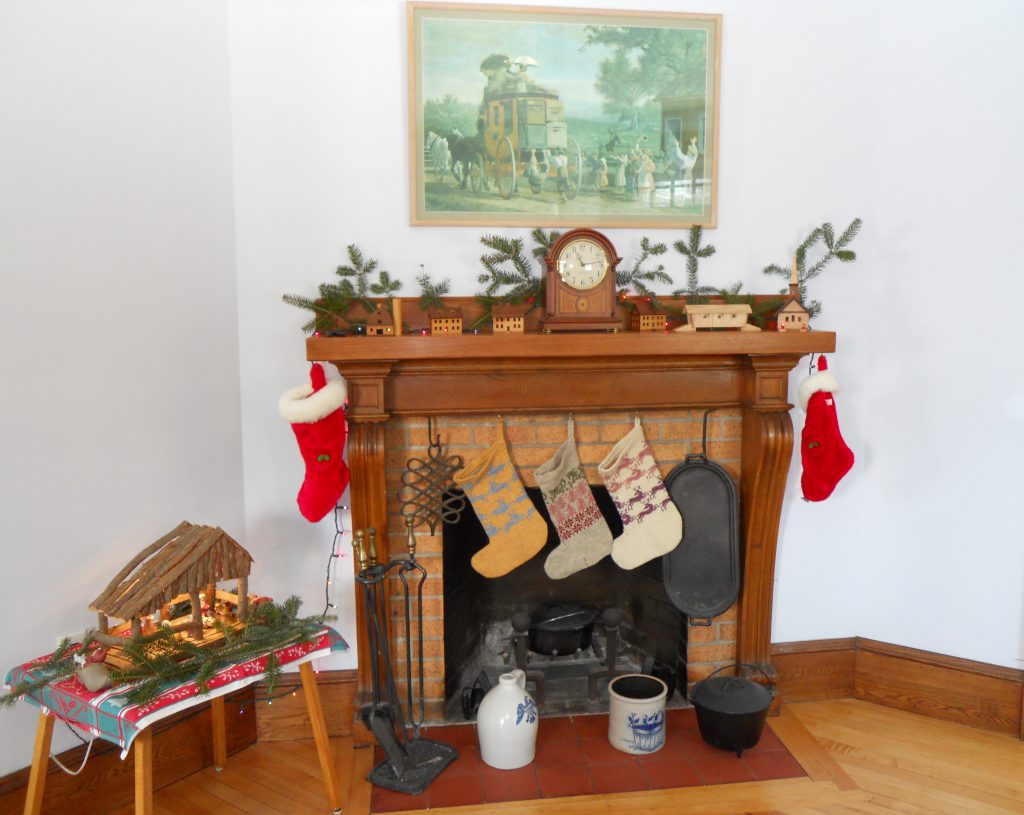 I love just sitting in my living room at night and contemplating the world in the quiet and festive lights of the season. It gives me a chance to ponder all that has come about since last Christmas, and I feel grateful for all that I have and all that my life is. I'm so glad that we didn't skip the decorations this year. To me, it is a celebration of light in the darkest time of the year.
In another part of the house, there is more chaos. We are having renovations done on the one part of the house we hadn't done yet — our back entryway. Right now we are waiting for the rough plumbing to be done. Here is a photo of what it looks like gutted.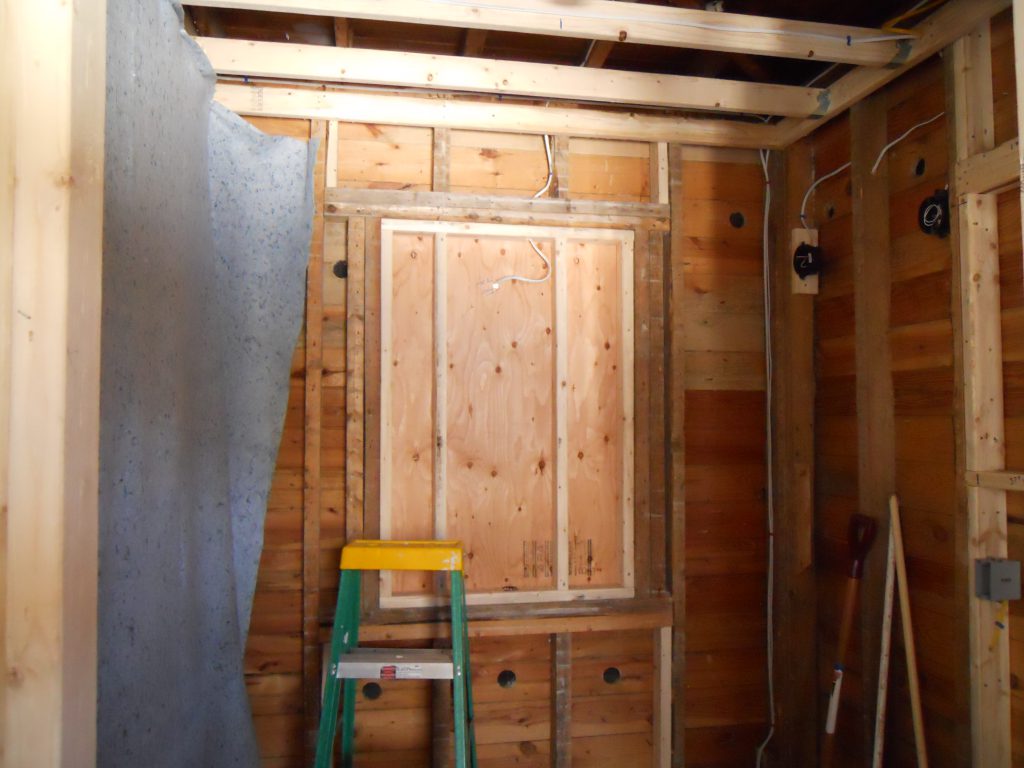 We will be installing a half bath in this space, right outside the kitchen where a pantry used to be. Needless, to say, it's a lot of work, and we'll be glad when it's done.
I wish you all a Christmas filled with love, light, laughter, warmth, and good cheer followed by a Happy New Year!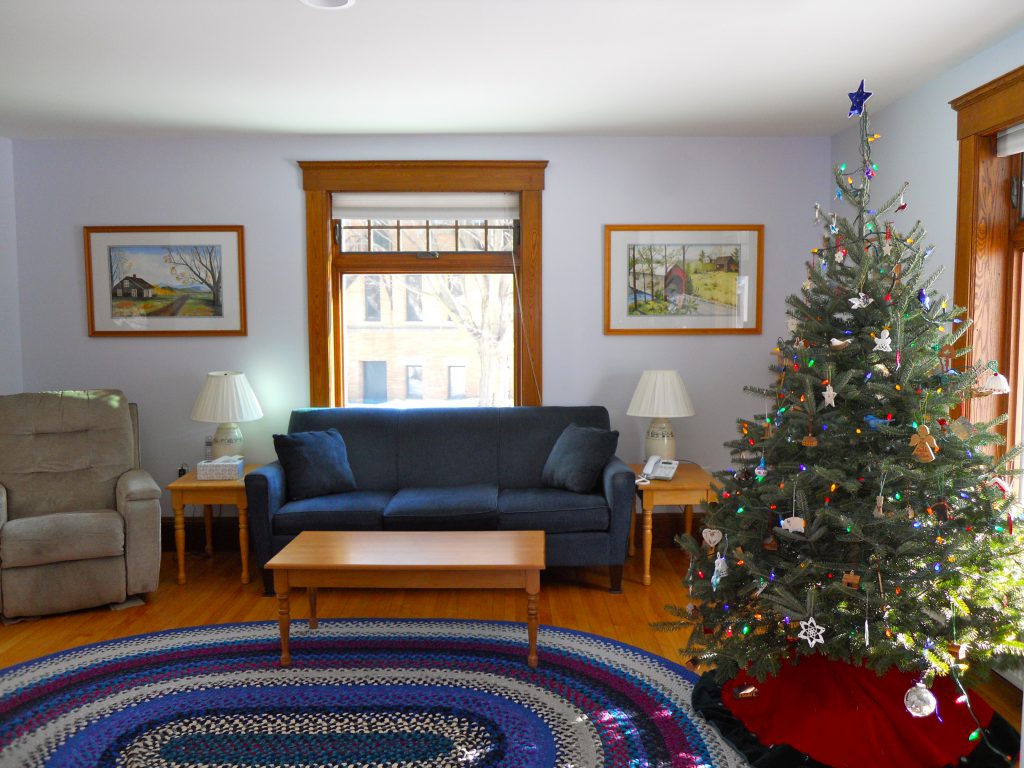 I'll be posting an update to my last post. I hope you'll check in out.