Three Book Giveaway of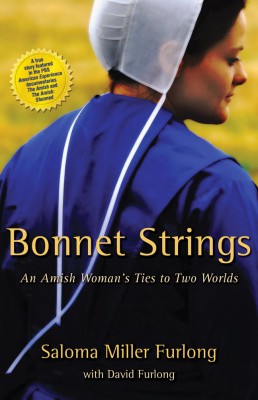 See below for the details
Before the instant world of the internet, it was harder for authors to know who was reading their books, or how the readers liked what they were reading. If print newspapers wrote reviews, it was a good sign. Receiving letters or fan mail was another good indicator. And of course how many copies of their books were selling was another way to tell.
With Amazon and Goodreads, blogs, and other social media, it is now much easier to track who is reading our books, and how they like them when readers post reviews. We authors live for those reviews, especially when they are positive. The other night, I was checking my books on Amazon, and I discovered that someone calling herself (or himself) EL posted a review for Why I Left the Amish, which so happened it hit the mile mark of 100. This person felt that the book was cut short, and then discovered I'd written another book, Bonnet Strings. It was gratifying to know this reader found the second book.
I've been surprised and puzzled about several dynamics between Book 1 and Book 2. Many people have told me that they liked Bonnet Strings much better than Why I Left the Amish for several reasons: They feel it is better written, and it is easier to read, partly because it is not so "heavy." The reviews of the books online reflect this as well: Bonnet Strings has a 4.6 overall rating, while Why I Left has only a 3.9.
Here is what puzzles me: Why I Left consistently outsells Bonnet Strings. One would think that the people who read the first book and like it are going to find out if I have written a second book, and hopefully read it when they discover I have. And if they felt compelled to write a review of the first book and liked the second one better, I would think they would write a review for the second book. With this logic, it would seem that the number of reviews for the second book would be catching up to the first book. And yet that is not what is happening. Bonnet Strings has only 42 reviews compared to the 100 for Why I Left, which continues to garner more reviews. I'm missing something here and I don't know what it is.
So, I'm turning this puzzle over to you, my dear readers. If you leave a comment with your feelings or your theory about this puzzle, I will put your name into a drawing. I am offering three free autographed copies of Bonnet Strings, to be shipped anywhere in the contiguous 48 states. If you already own a copy, I am happy to autograph it to a friend or relative as a gift from you. I will draw the three names on Sunday, January 22.
I'd also like to ask a favor from those who have read my books. If you have been meaning to write a review of one or both of my books, may I ask you to do so? You will make my day! I thank you in advance.