There are so many aspects to the Petrified Forest National Park. I'll provide photos for the various "stations" of our tour through the park in pretty much the order in which we saw them.
The Painted Forest Overlooks: These were aptly described in Mem's travel journals in my last post. Below is a reminder photo.
Route 66 Alignment: We didn't stop to take a photo of the 1932 Studebaker that marks the historic Route 66 (one of the routes Mem mentioned in her travel journal), but it is one of the points along the way.
Puerco Pueblo: Then came the ruins of Puebloan homes occupied 1250-1380 CE. Seeing these was like glimpsing into the past. They're leftover from a structure that had more than 200 rooms.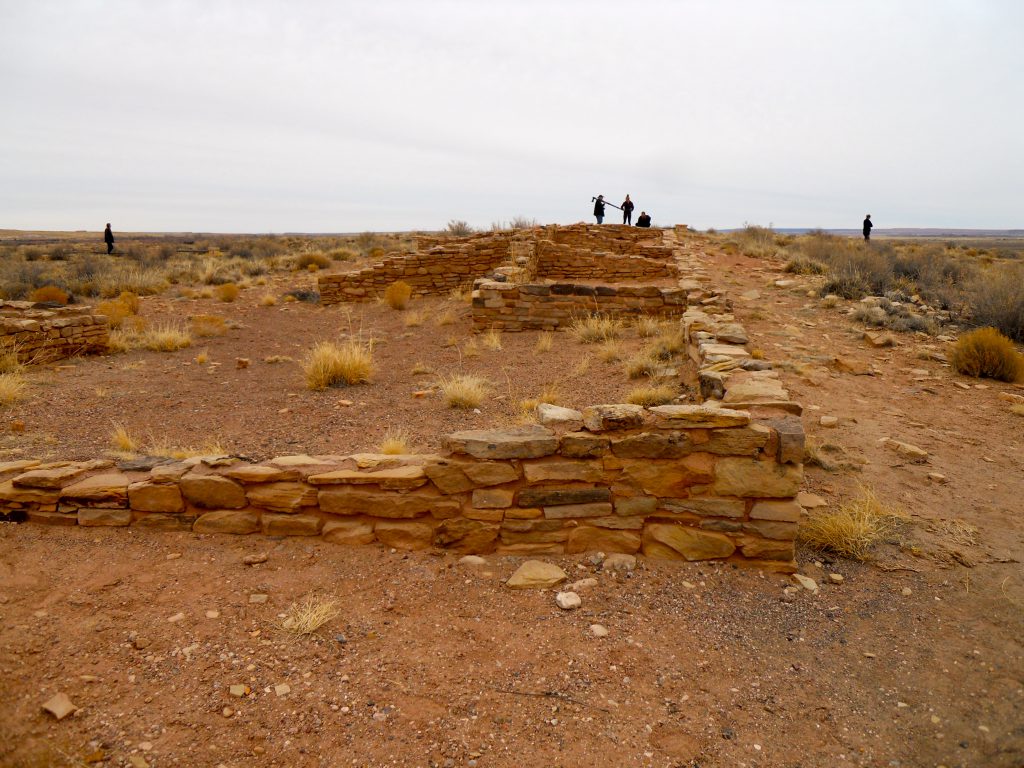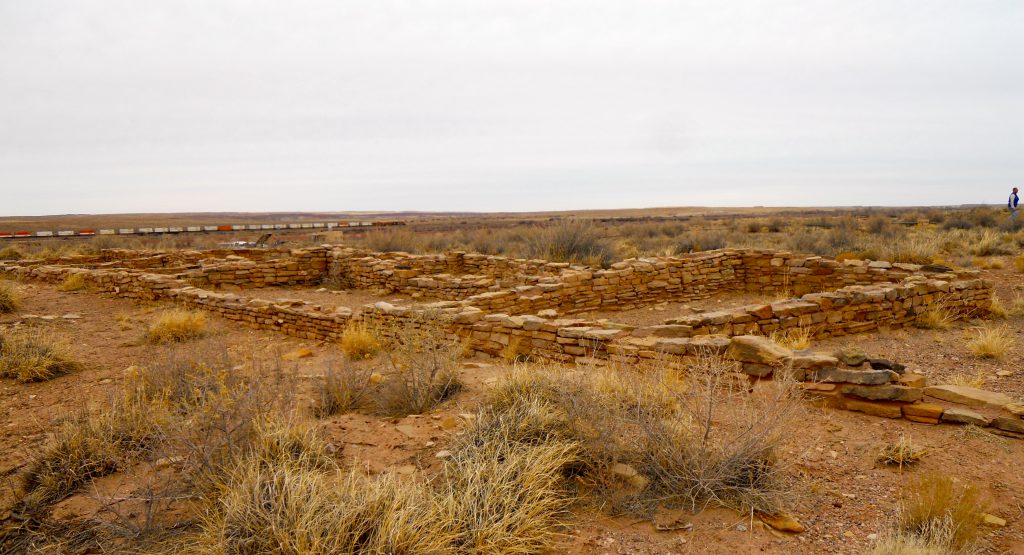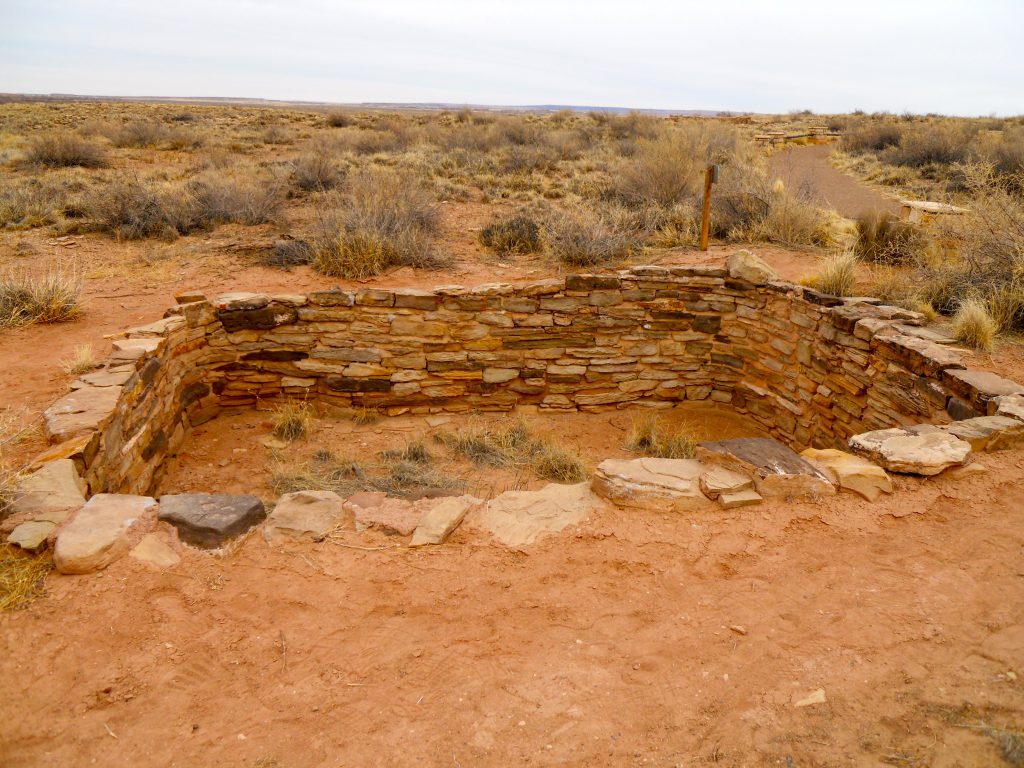 Newspaper Rock: We also saw petroglyphs that are more than 2,000 years old. I wish I could go back in the minds of the artists and know what it was they were conveying. It's all so fascinating.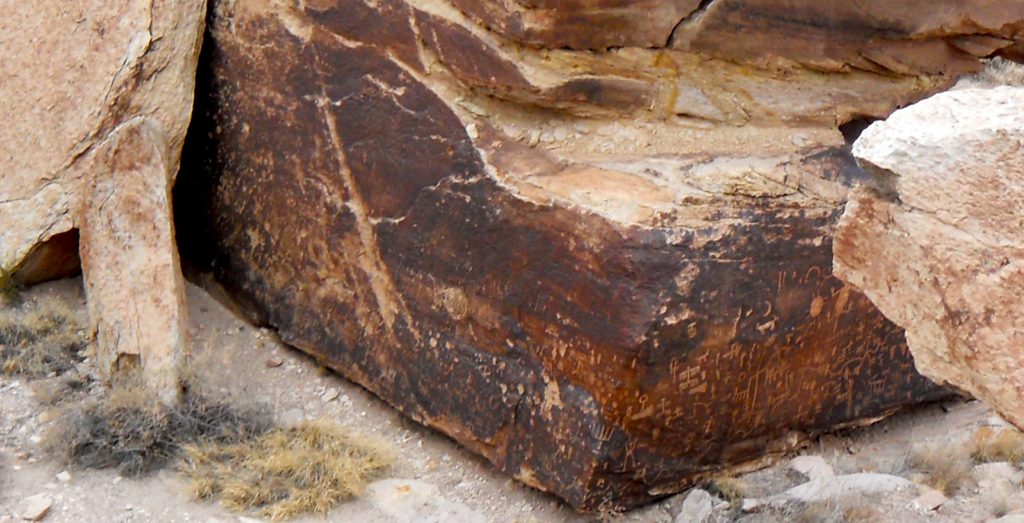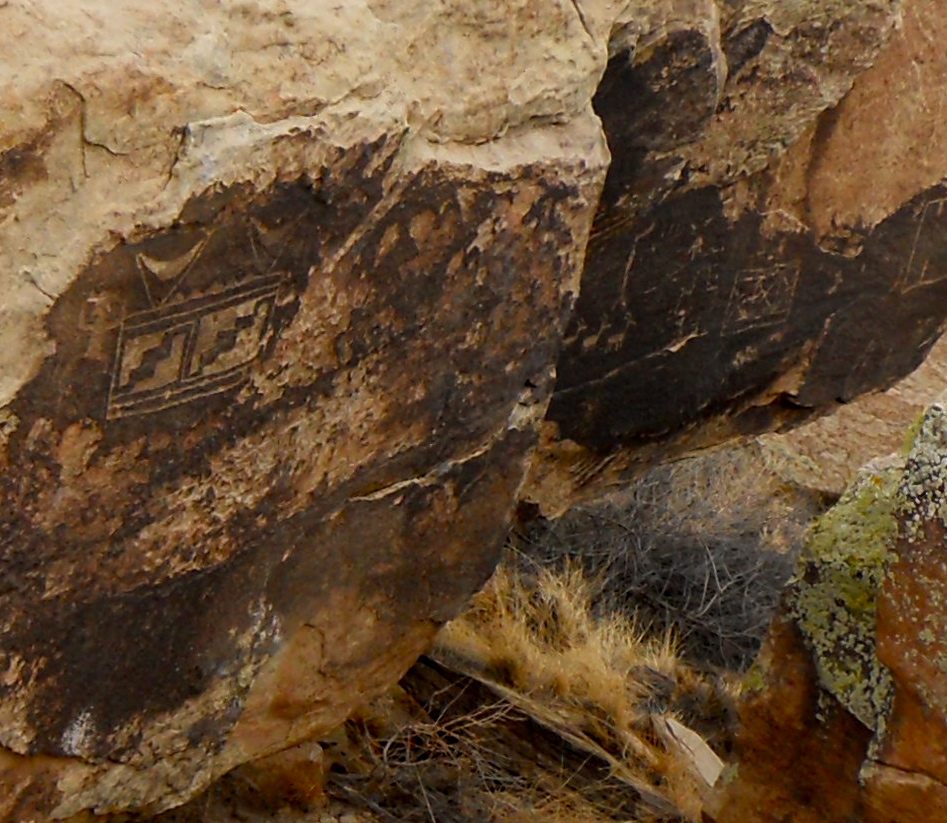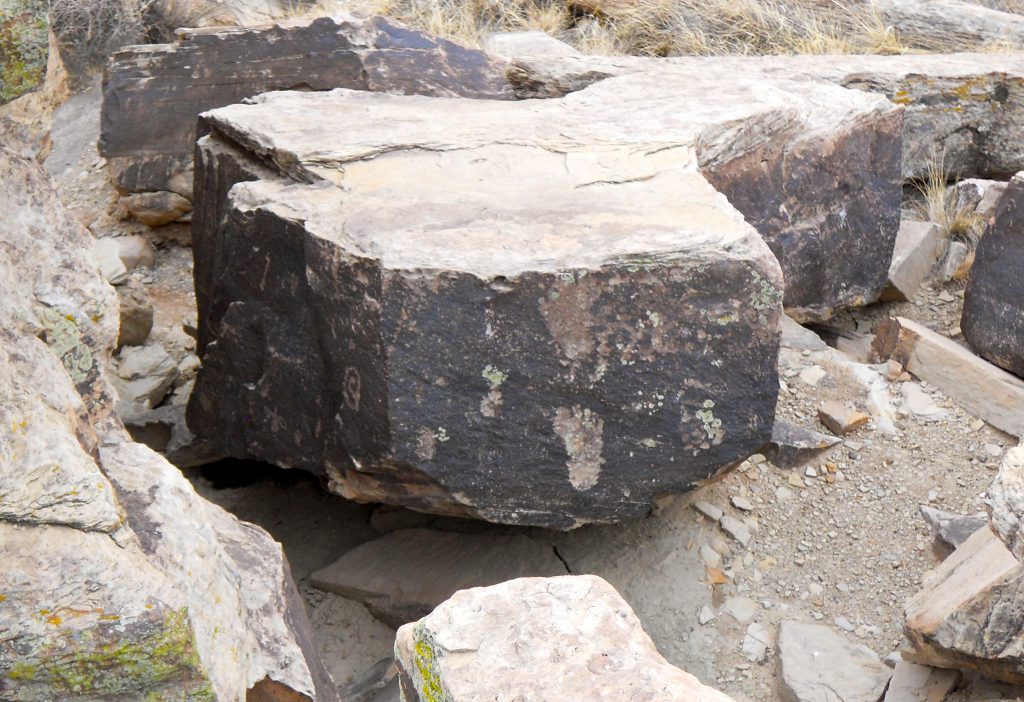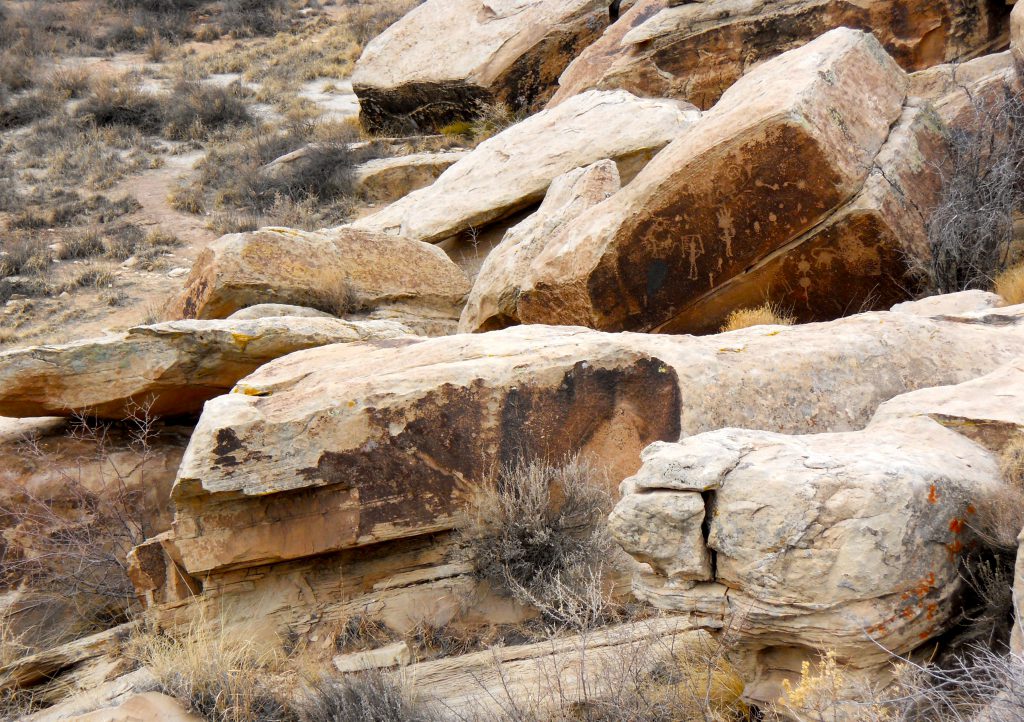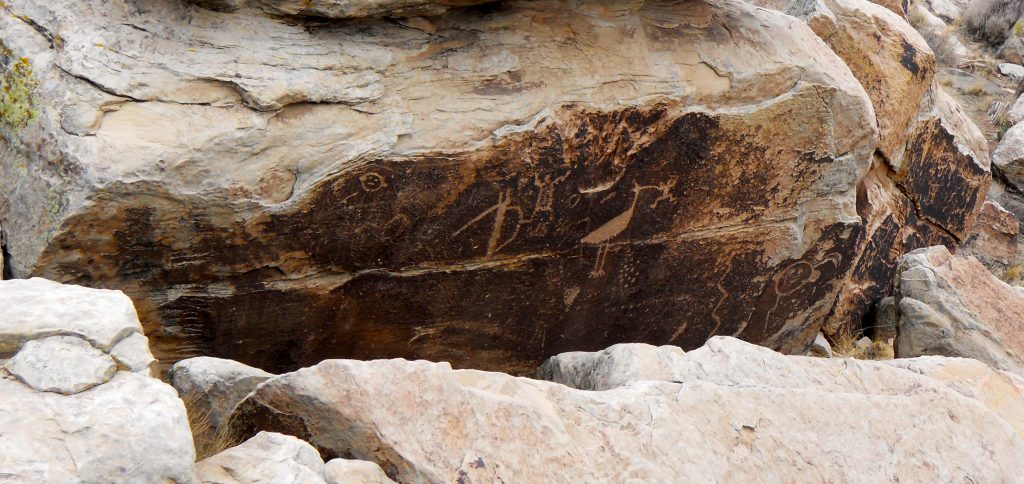 Blue Mesa:  This reminded me of sand art on a massive scale… your know, when you use different colors of sand in a jar to make art?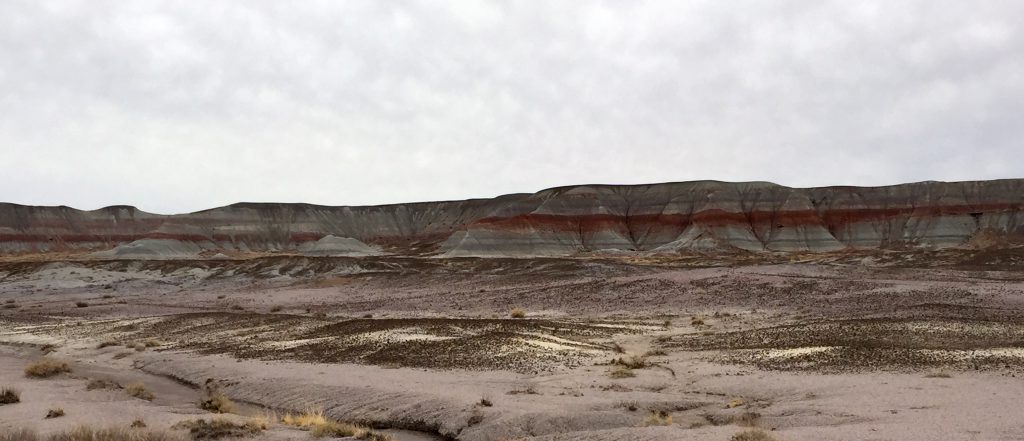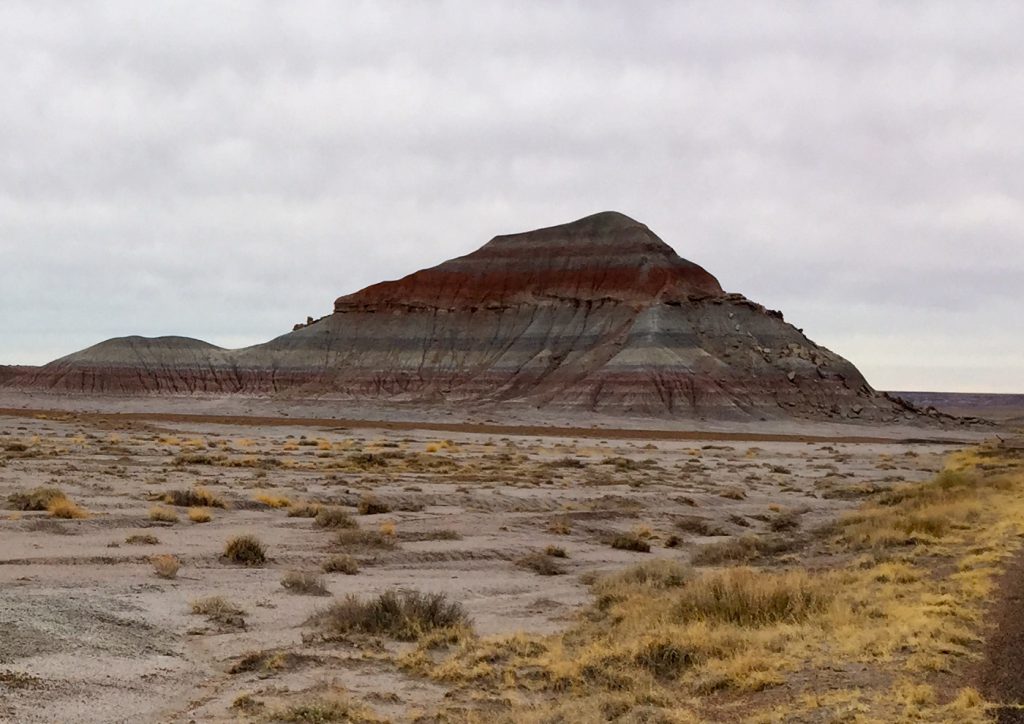 Agate Bridge: The 110-foot Agate Bridge was another station along our path through the park. It's a pretty impressive petrified log that spans a gully. They know that eventually it will collapse, but they have supported it underneath for as long as it will last.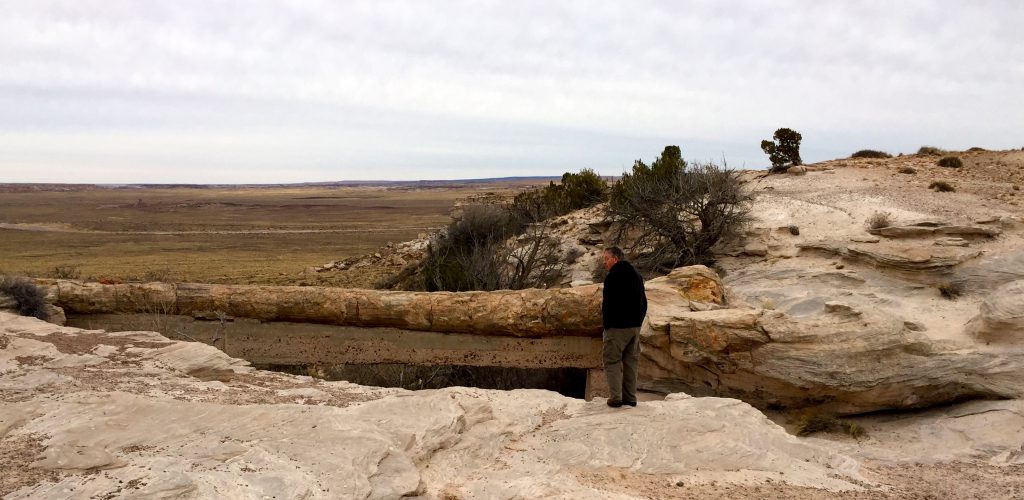 I didn't want to leave this place. I was as fascinated by what's around this agate bridge as I was by the bridge itself. Just look at these stone formations, and the way water has created what looks like a big bathtub to me.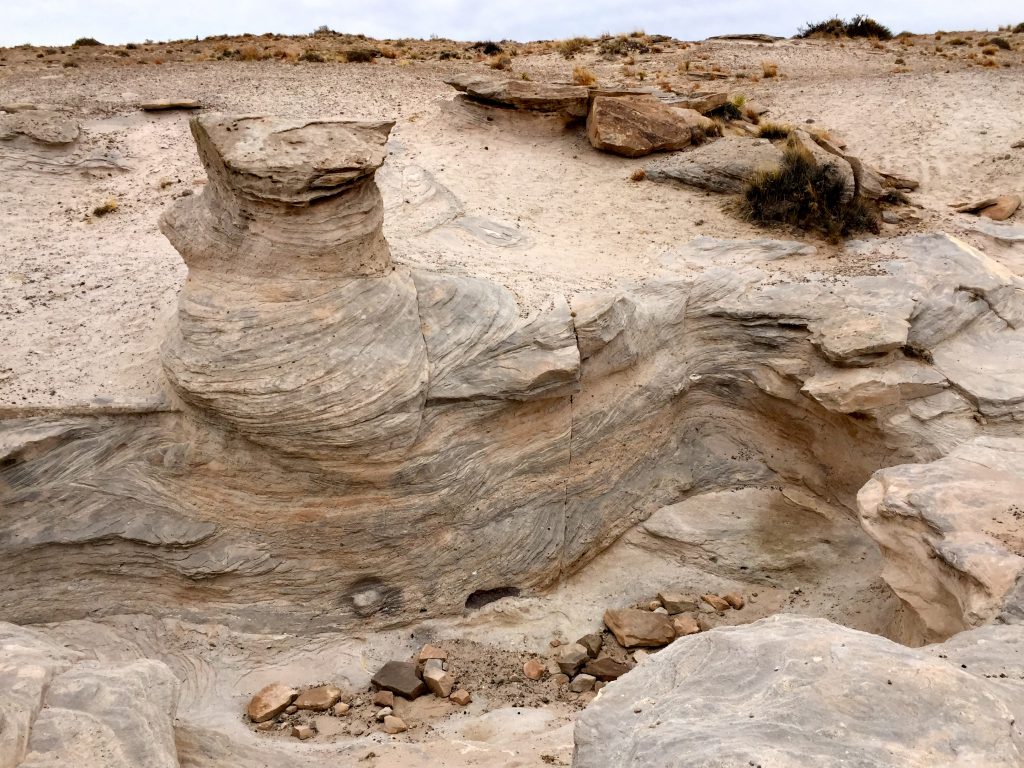 And these fossils: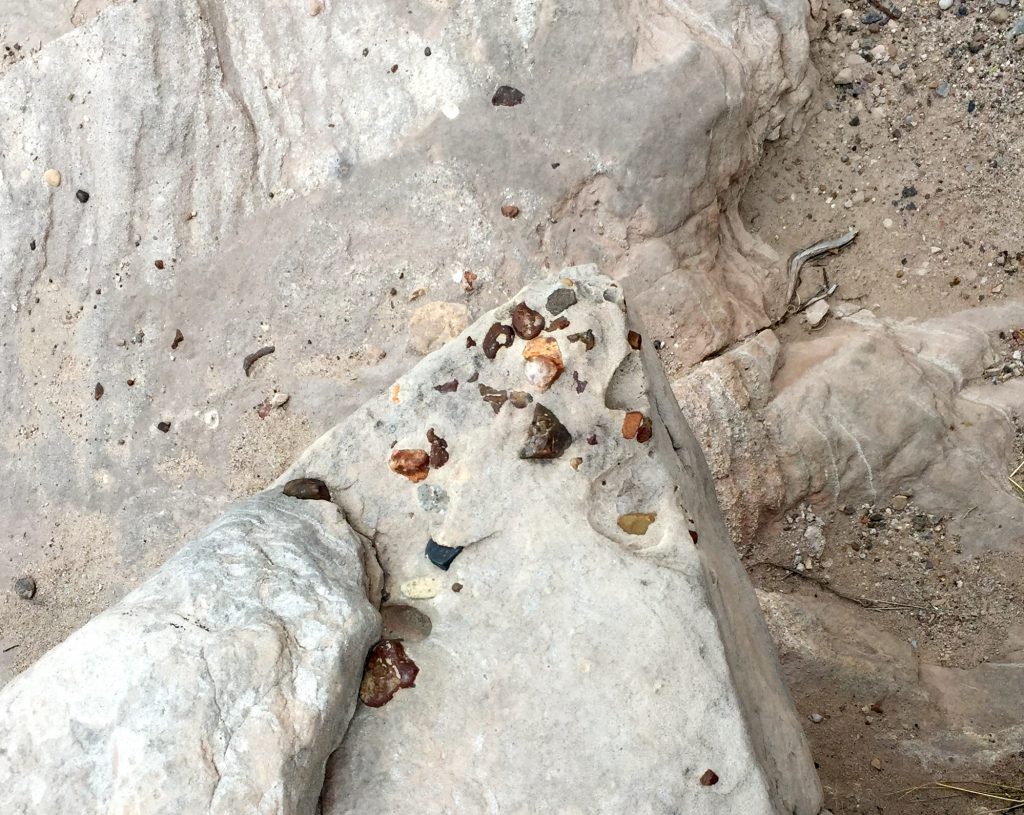 We usually think of erosion as a negative thing, but look at the beauty that it has created all throughout this park. I could look at these swirling rocks for hours.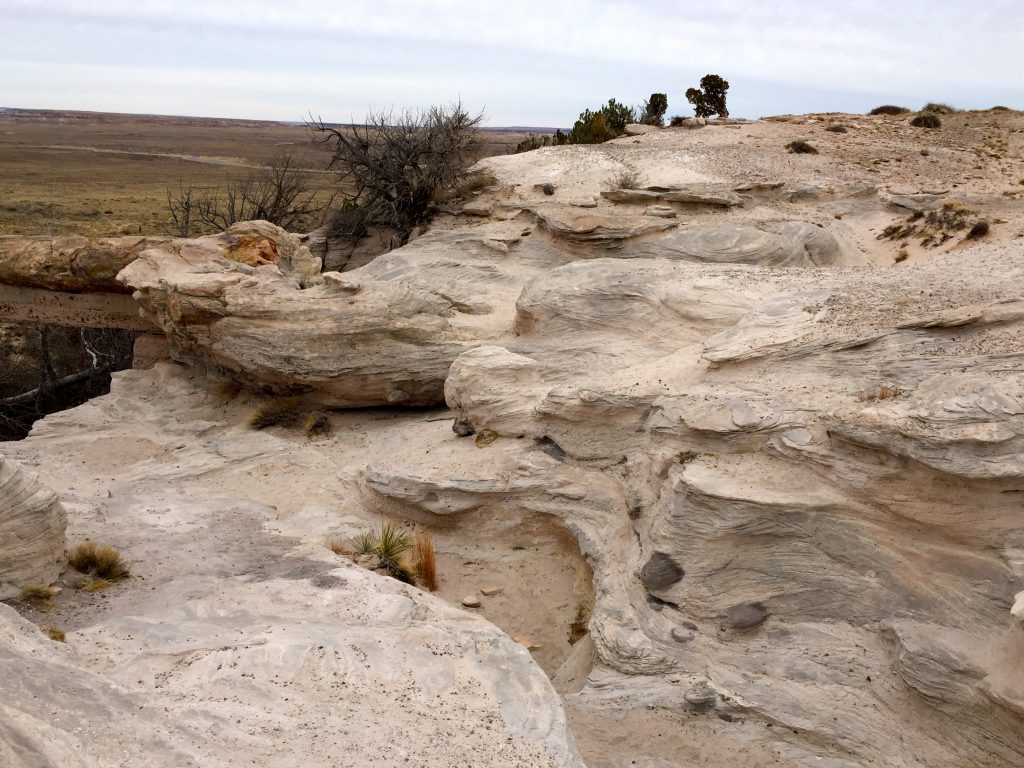 Looking down into this field, I cannot even fathom all that is going on geologically… this is part of the Blue Mesa, that big field is dotted with petrified logs, and there are unusual rock formations: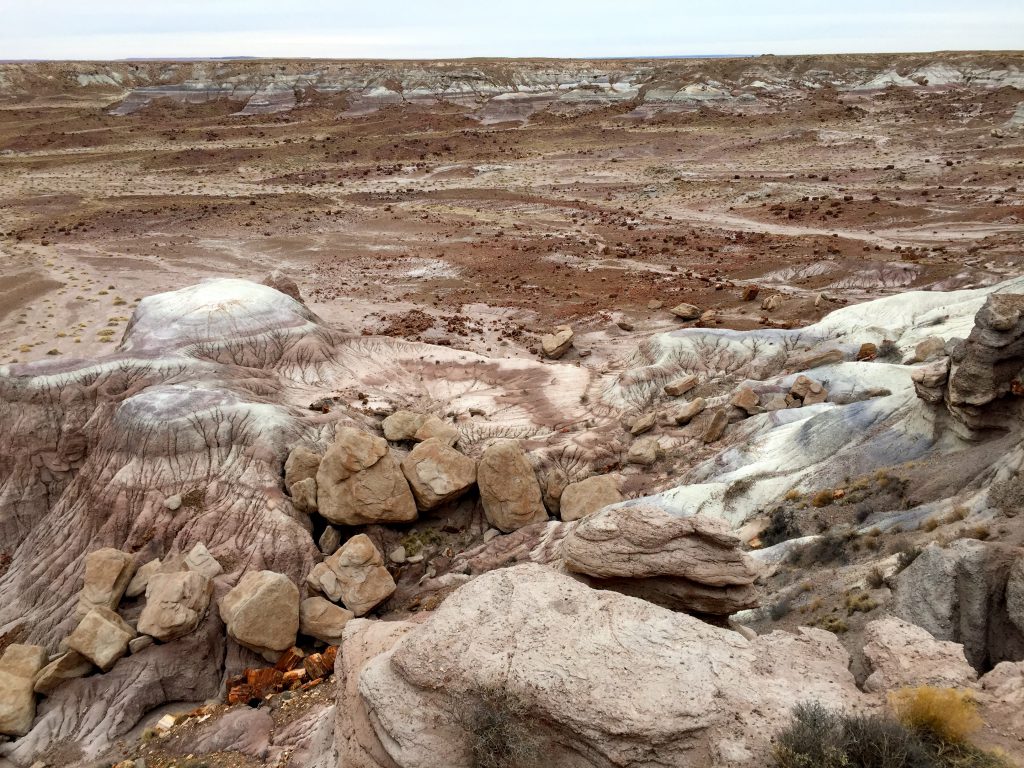 Jasper Forest: And we had yet to make it to the area for which the park is named.  There are fields of petrified wood for as far as the eye can see. We were encouraged to walk out into these fields, touch them, even walk on them, but told to leave it all lying right where it is. Here are some of my best photos, some up close, some panoramic views of the fields of petrified logs.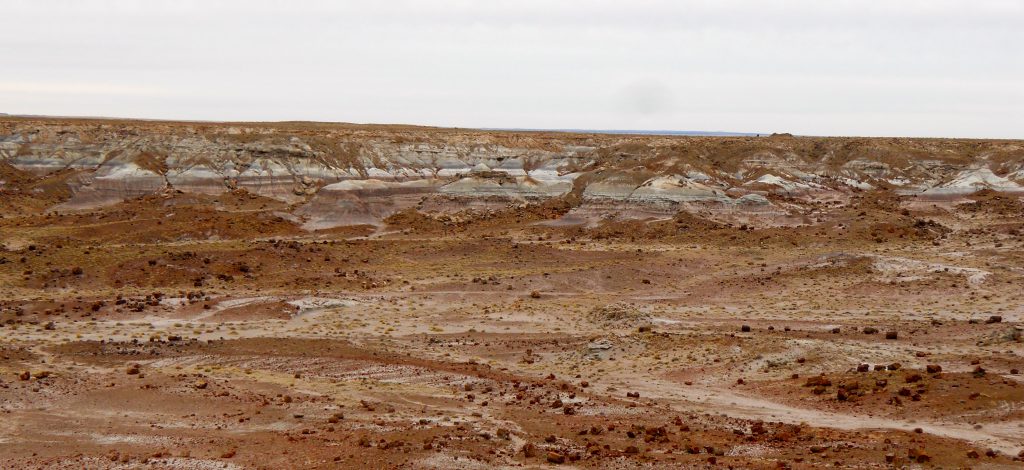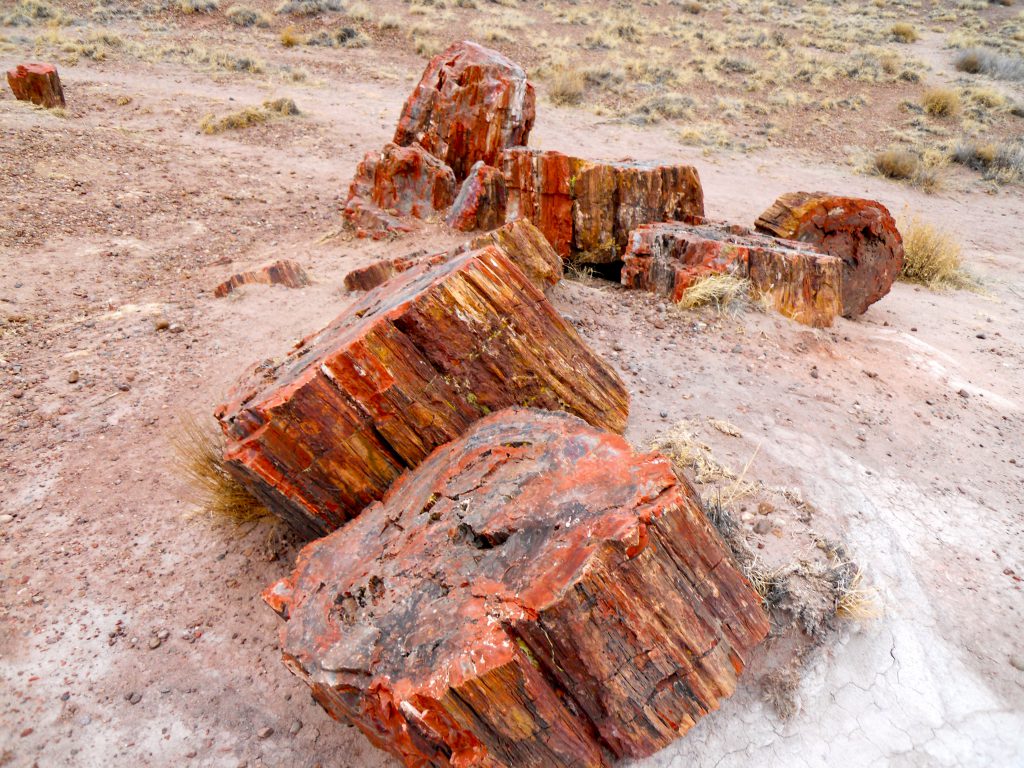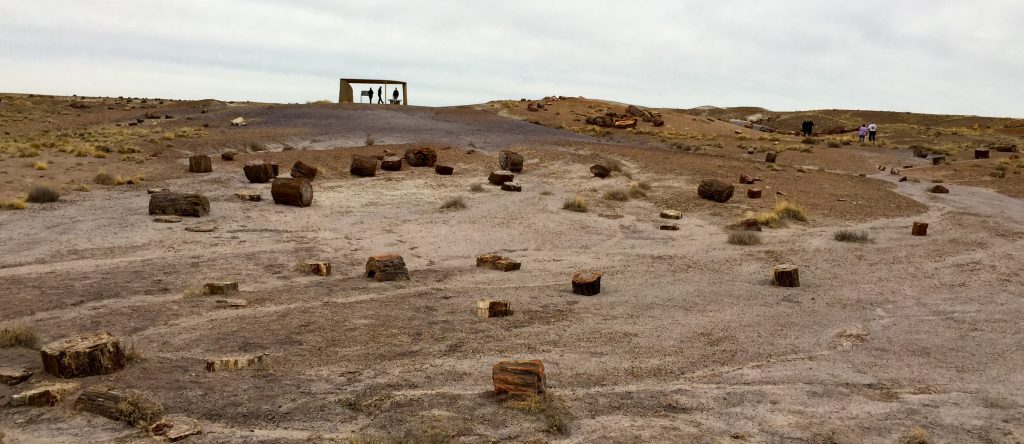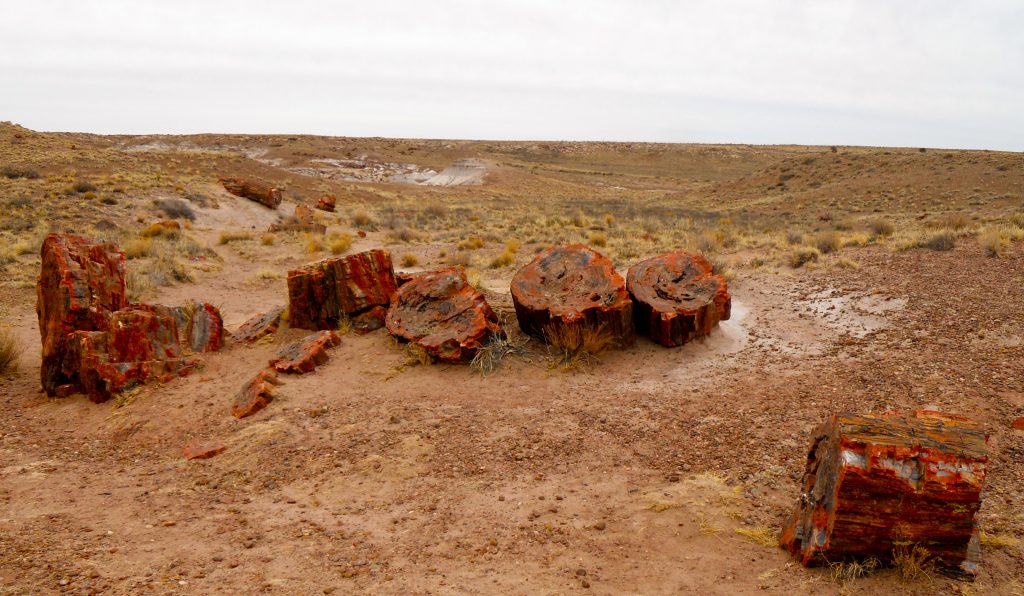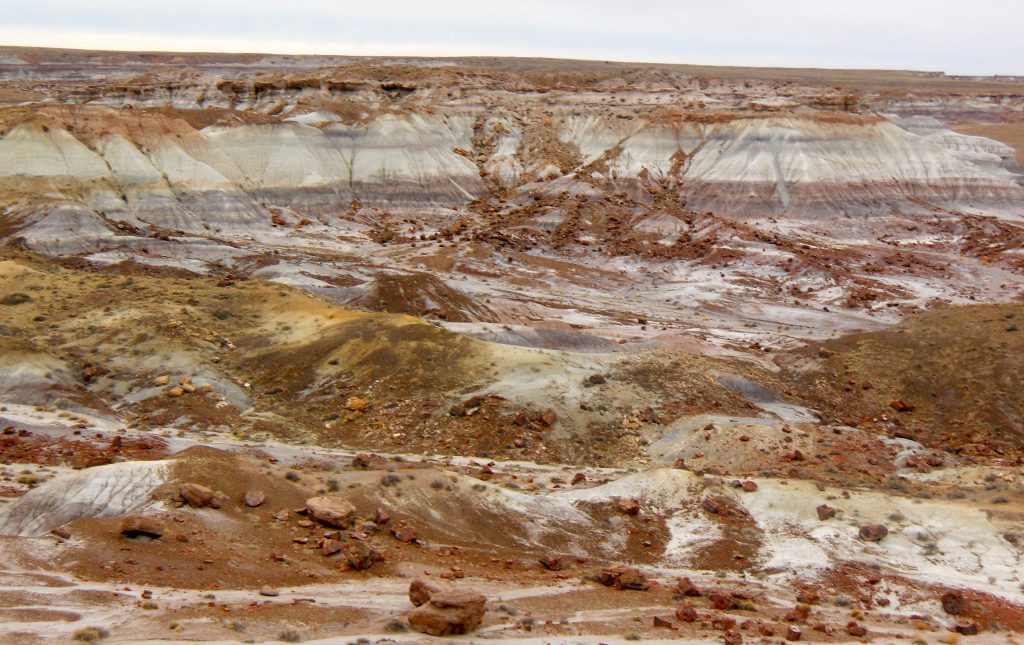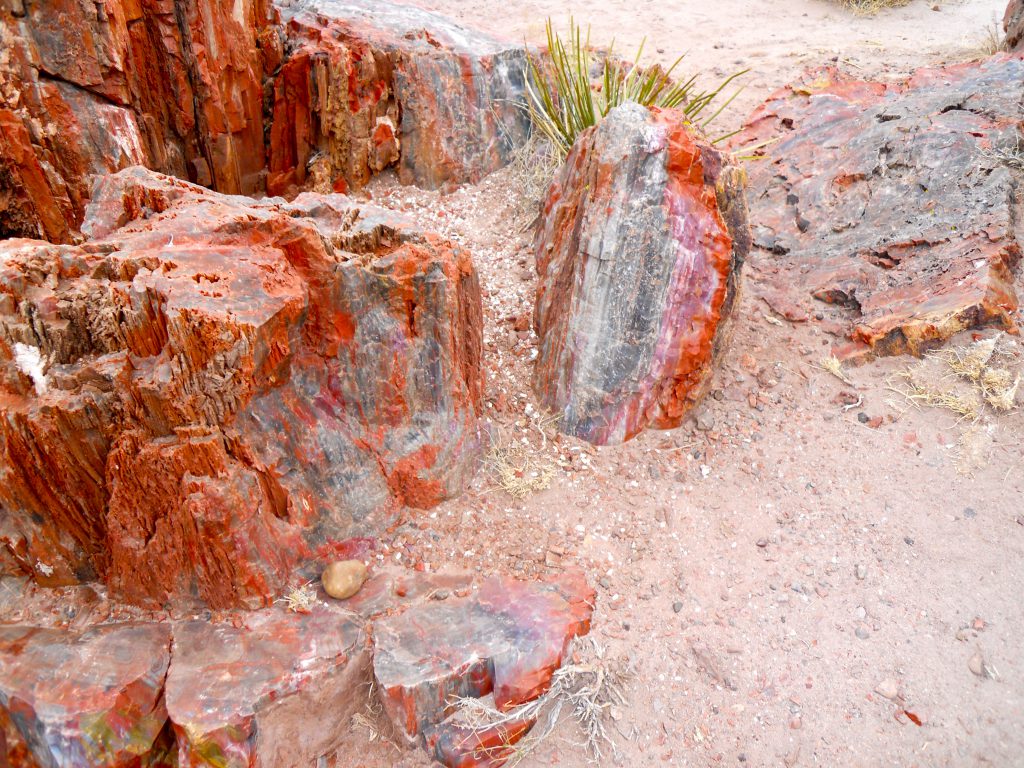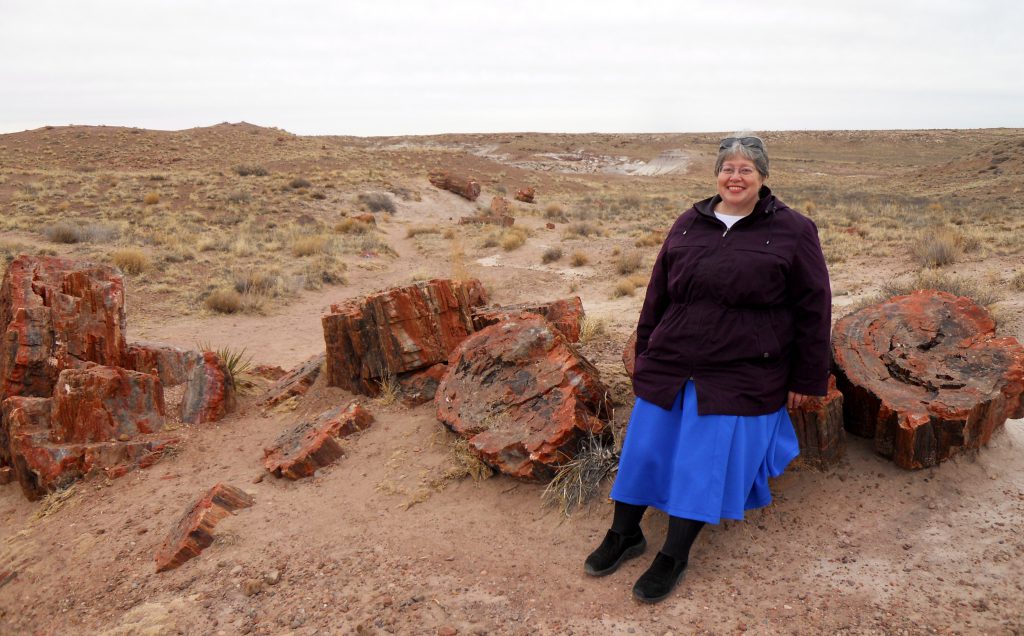 Crystal Forest: Last, but not least, we saw this badlands landscape with petrified logs emerging from the hills. We wished we had a camera that would allow us to get better shots of the logs sticking out of these hills. This is my best shot.

Mem rarely talked about the trip she'd taken before she was married, but the few times she did, she talked about the Painted Desert and the Petrified Forest. Next to seeing the Grand Canyon, this was my favorite part of our trip. It was just one wonder to behold after another.
When I was little, Mem sometimes allowed me to play with her "Viewmaster." Do you remember those little things that would take a reel of 3-D images and you'd pull the lever on the side of it to change the pictures? She had images of the Grand Canyon, and when I saw the Painted Desert, I recognized that I had seen these images in my childhood. I think it must have been from a reel she would have bought in one of the souvenir shops on her trip. I wonder how much she paid for it?
I am so grateful that I finally had the opportunity to see some of the Natural Wonders of the Southwest. It was a chance for me to connect the experiences Mem wrote about with what I experienced 68 years later. What a privilege.