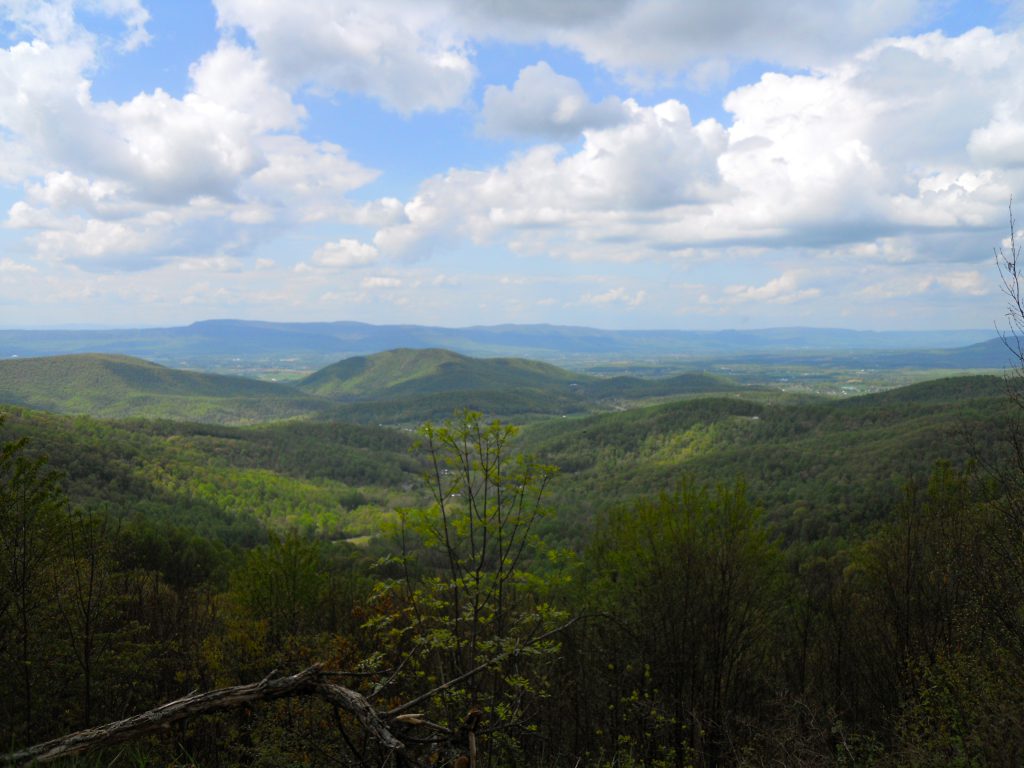 David and I are enjoying living in the country. Our son, Paul, traveled from Vermont to celebrate our new home and our birthdays with us. It was the first time he came to see us in Virginia. We so enjoyed his visit. He was a tremendous help with the preparations and cleanup for the housewarming party we had, and we enjoyed traveling around the area with him to see the scenery. Paul is a traveler at heart, and is always ready to explore the sights wherever he is.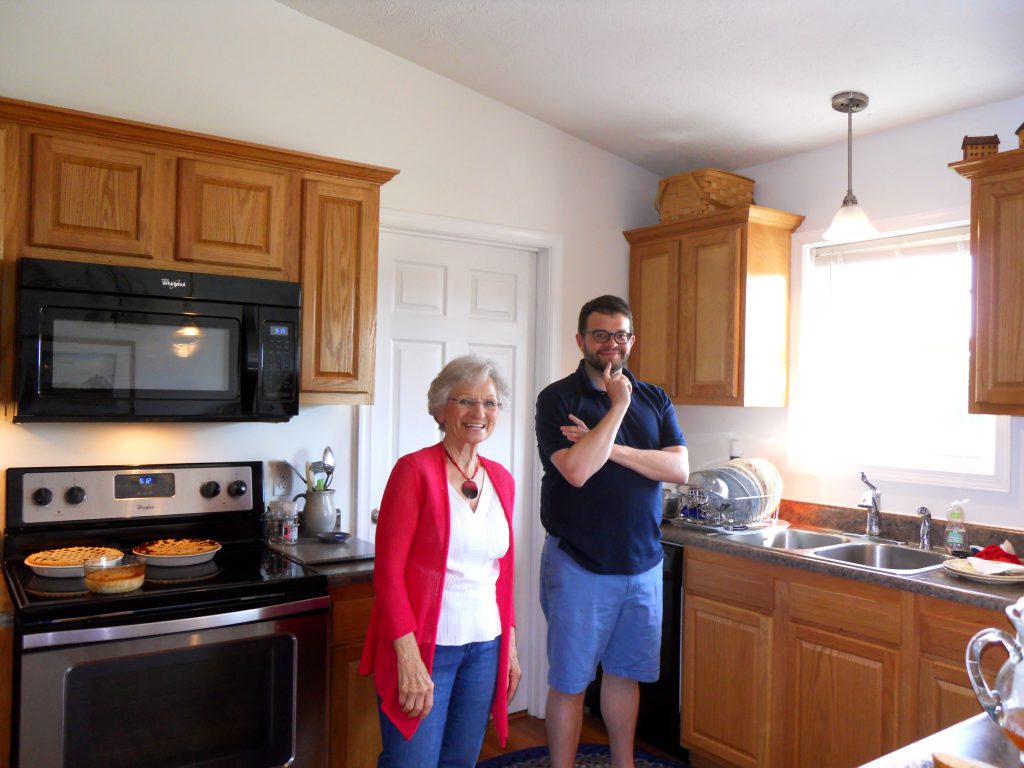 About twenty-five people from our community here in Virginia came to the party.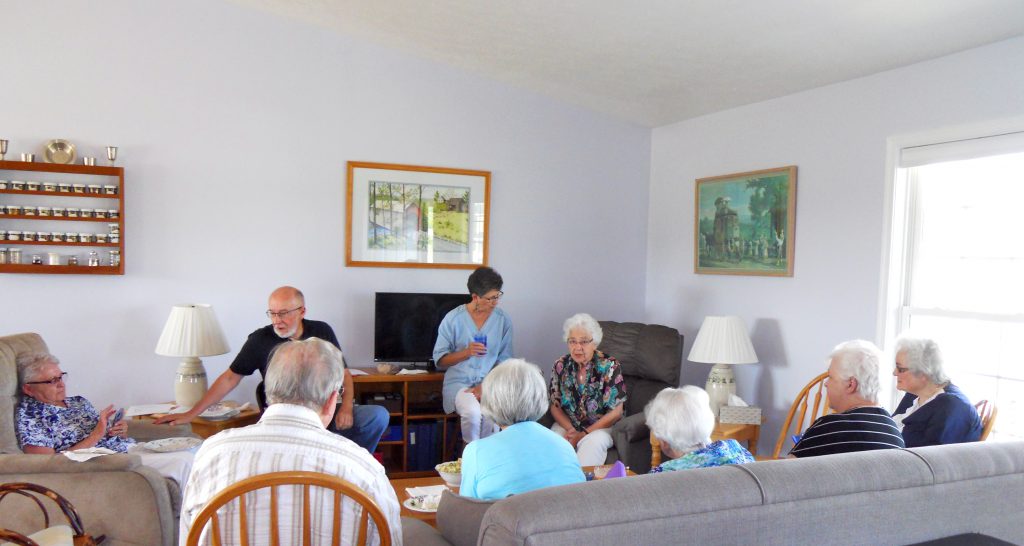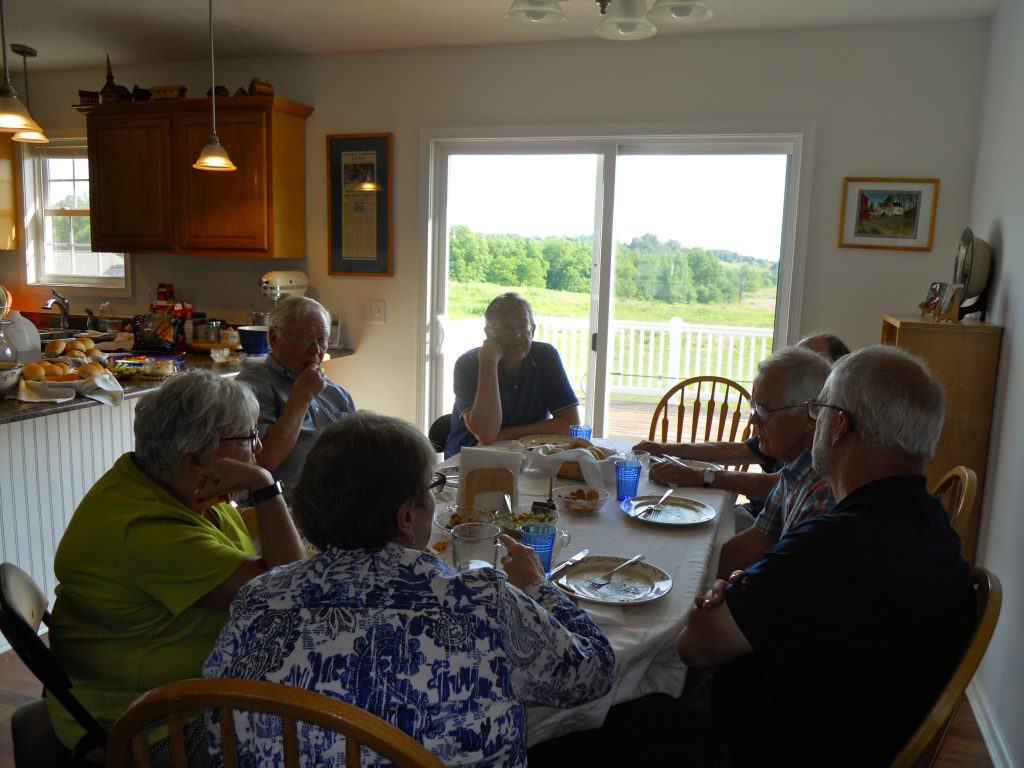 Our friends sang hymns to help celebrate our new home. We felt truly blessed as they raised their voice and sang so beautifully, "How Can I Keep from Singing?", "Be Thou My Vision", "Simple Gifts", and other hymns. And then of course, it was appropriate to sing "Country Roads" since we live a few miles from the Shenandoah River and in the heart of the sense of place that the song evokes.
We've set up our guest bedroom, and offered it, along with the private bathroom on Airbnb. So far we've not gotten any bookings, but we hope to soon.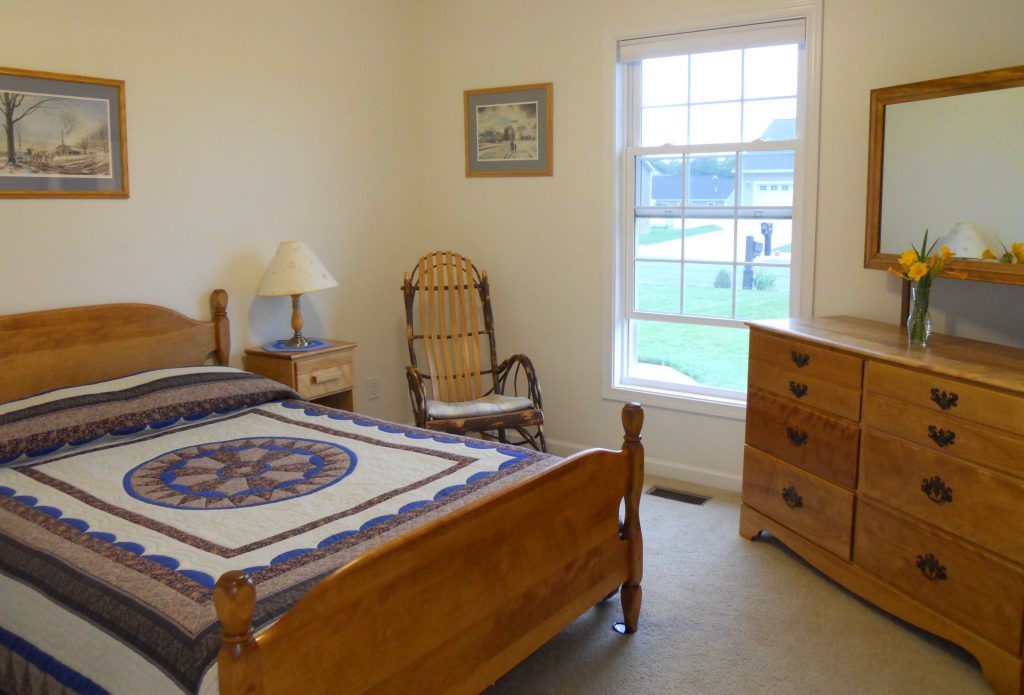 We've painted both our bathrooms, so that completes the painting of our rooms.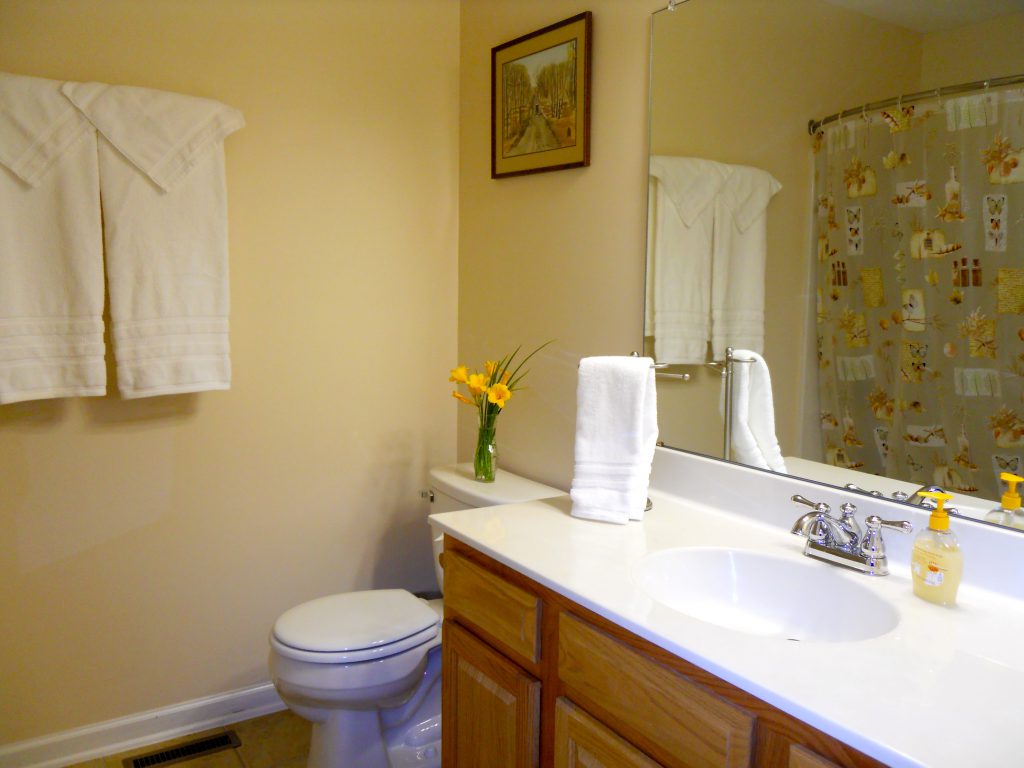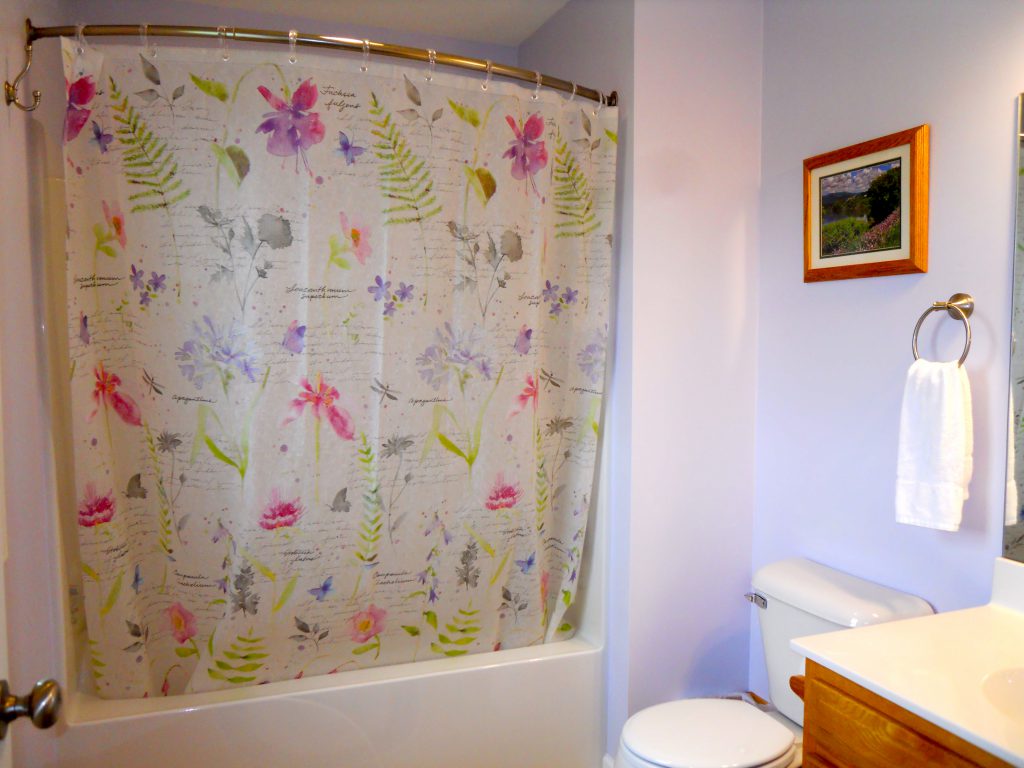 I have crocheted a rug for the guest bathroom.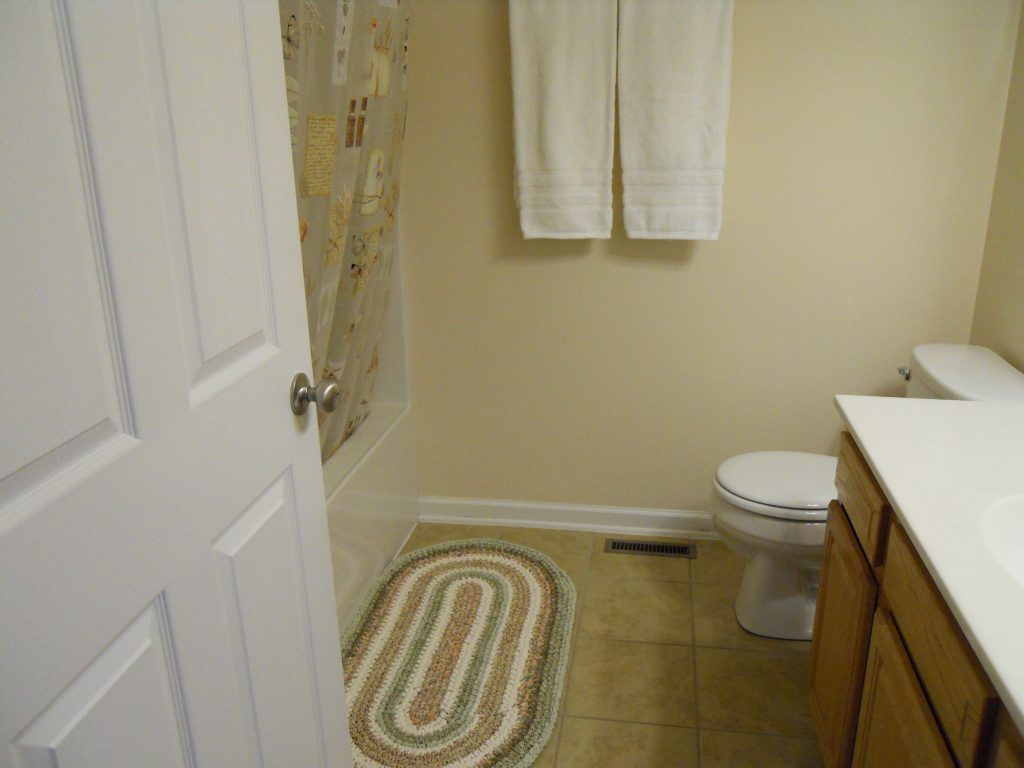 I've also crocheted a round and an oval rug for the master bathroom.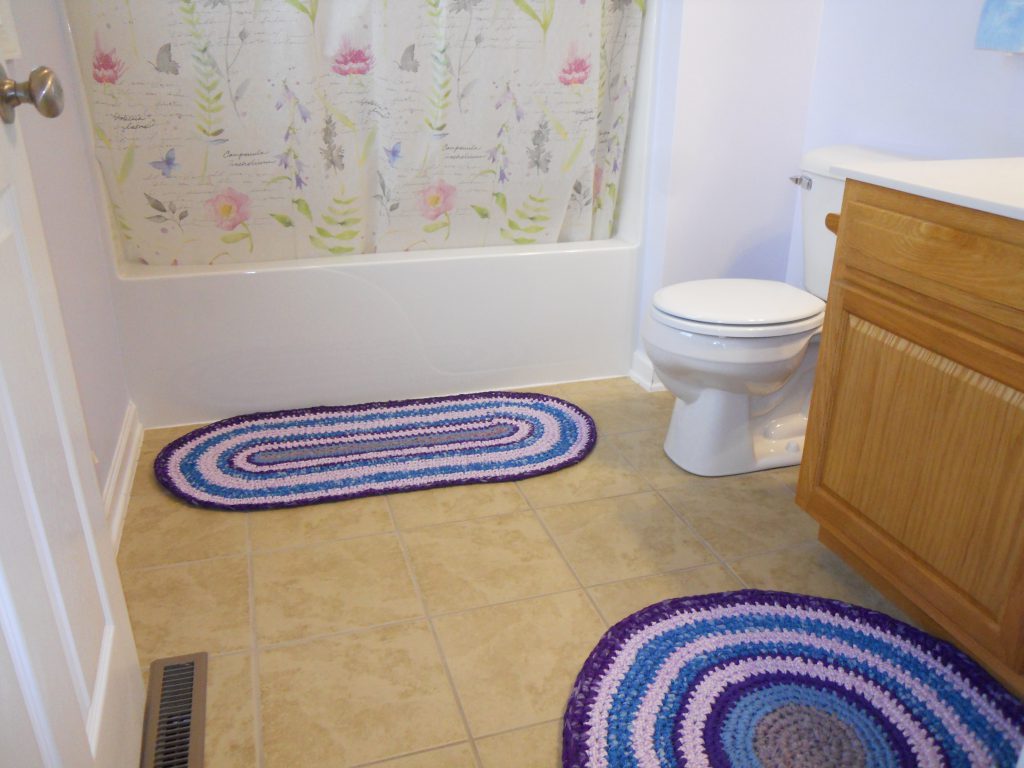 I so love the scenery from my bathroom window. When I stand at the sink and look in the mirror, this is what I see: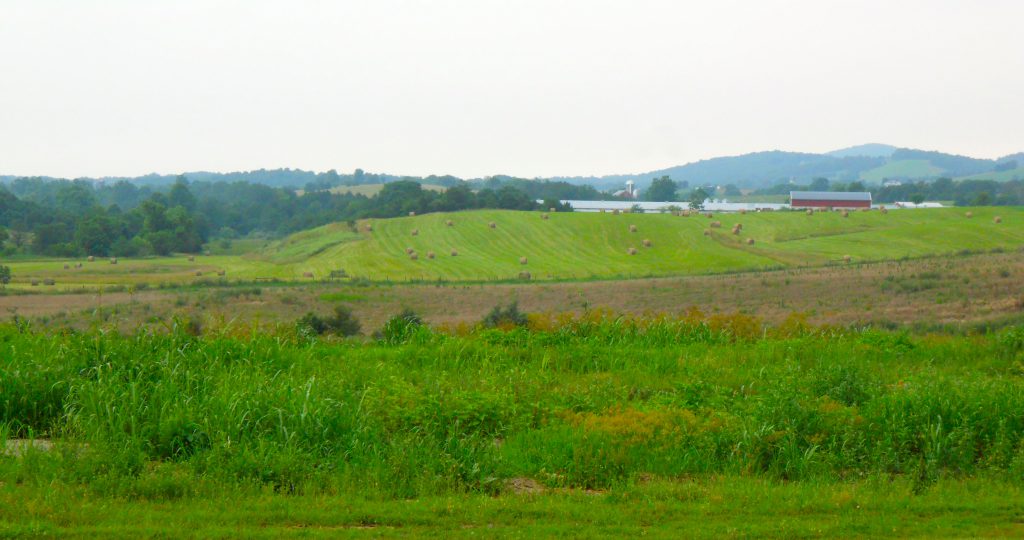 David has erected both a clothesline and a bird feeder in the backyard. We so enjoy watching the birds. I'm still Amish at heart, because I love hanging out clothes to dry. Even better is bringing the fresh-smelling clothes or sheets in from the outdoors.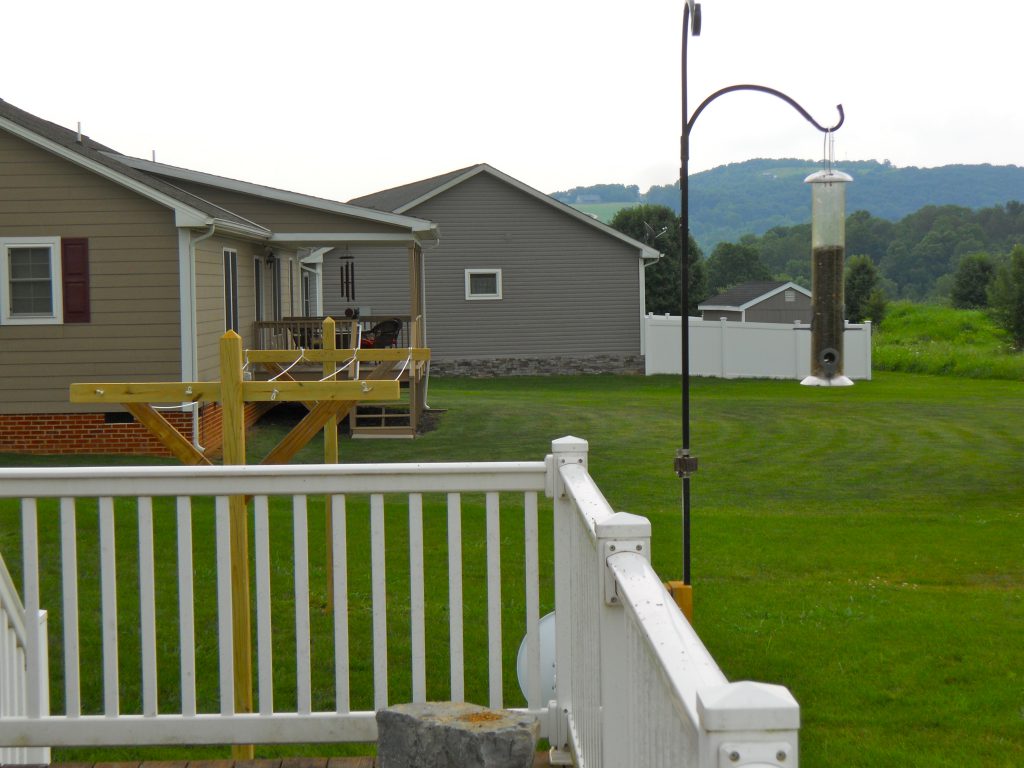 We have seen more than a few storms rolling in. In fact, there is rolling thunder now, and the first flashes of lightening. Here is what the clouds looked like one day, just minutes before a downpour: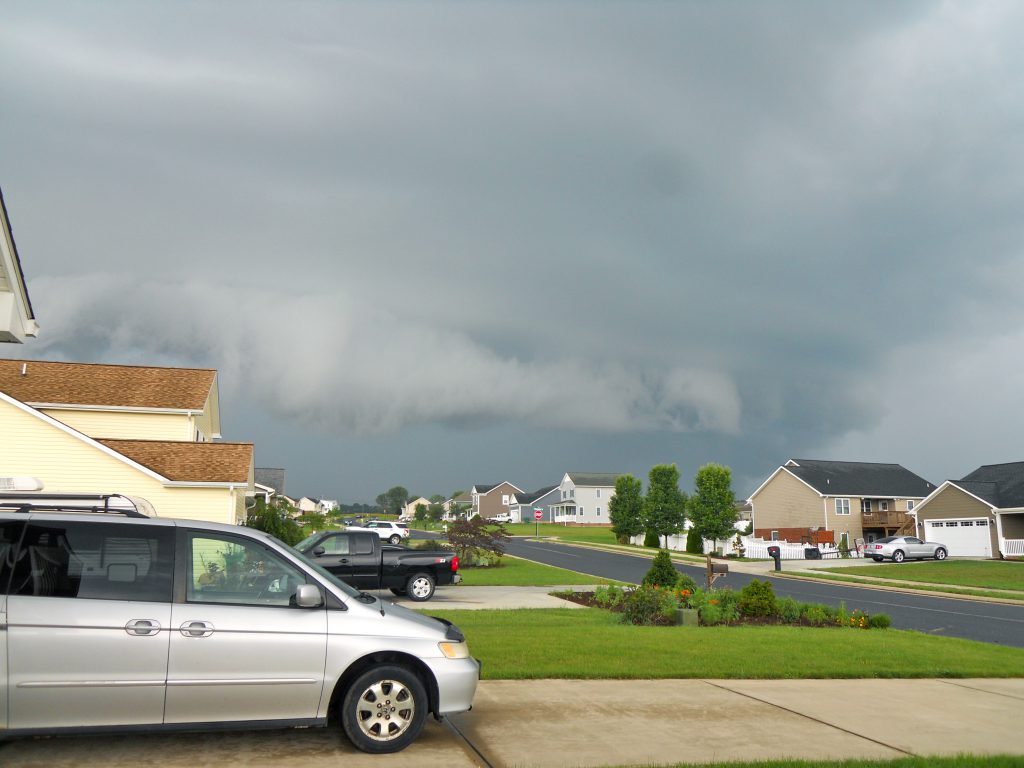 David and I travel around the area as often as we can. There are just so many beautiful places to visit in the Shenandoah Valley. We feel fortunate to be living in this beautiful part of the country.
Thirty-two years ago today we welcomed our new son, Tim, into this world. I'm thinking of him on his birthday and I wish him well. I would write a lot more about him here, except that he has asked me not to make him a subject of my blog. Suffice it to say I thought about the day he came into this world as I awoke this morning.
To all of you out there: Stay cool, enjoy the Fourth of July celebrations and fireworks!