Today it is two months (even though it feels longer) since we had our furniture moved from the condo. David finished putting up the wallhangings today. He is almost done organizing his shop and putting up shelves. He's done a lot of gardening, which is something he loves to do. He's also been applying for jobs. This week he had a job interview, followed closely by an offer. So he is being quite productive.
I thought it wouldn't take me long to start writing once we get settled in our new home. But for some odd reason, I got into crocheting rugs instead. I've been visiting thrift shops to buy materials and sheets for this hobby. I started with the three rugs for our bathrooms, and then I kept going to make six more. I've also crocheted several trivets. I have two of the new rugs in our hallway.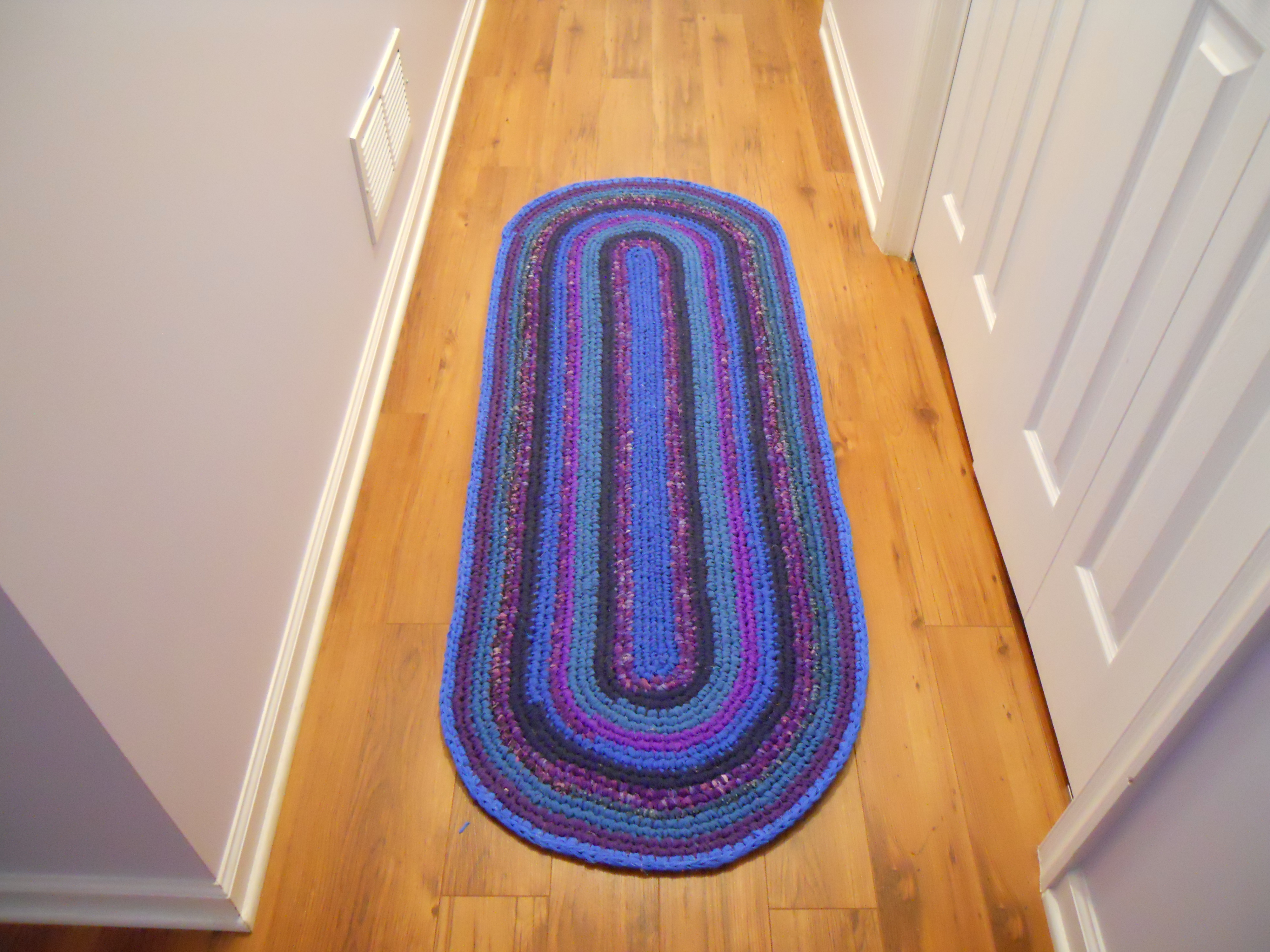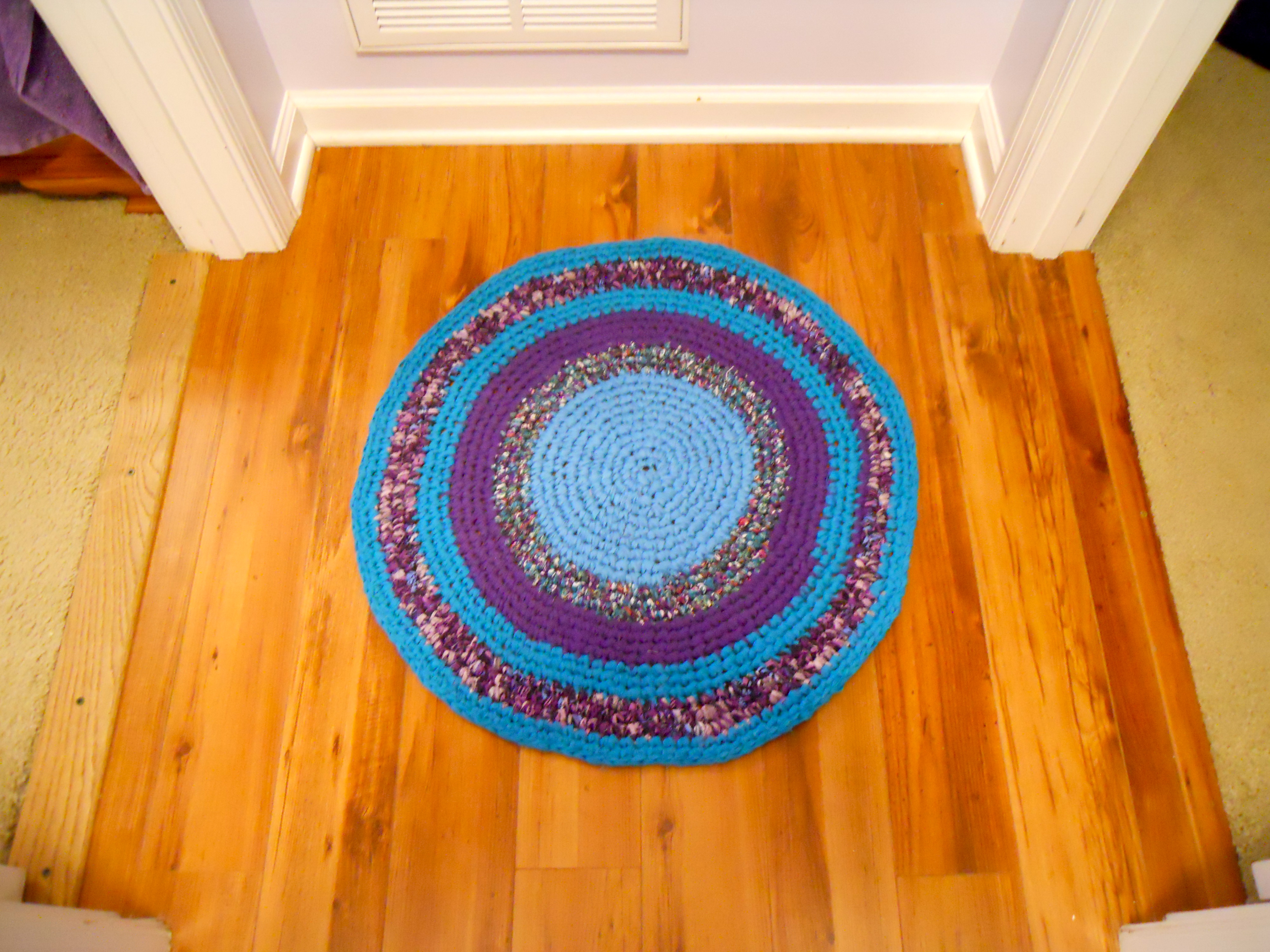 The other four rugs I've crocheted don't yet have a home. I would sell them to support my hobby, but I've not figured out how I'll do that. Selling them via the internet is not that practical because they're bulky and would cost a lot to ship. So I may do some craft shows.
That my creativity took a sharp turn like that is disconcerting because I'd rather channel it into writing. Yet I tell myself that there must be a reason why I'm drawn to practicing one of the homespun arts I learned from Mem. Perhaps I know unconsciously why this is. I hope it will eventually become conscious.
Today I finished up a rug, crocheted a trivet, organized my materials, and then cleaned up the house. It is amazing how much lint and dust had collected in the living room area. I moved furniture to vacuum, cleaned the upholstery, and dusted the furniture. It occurred to me halfway through the process that I might be purging to create a mental space to write.
I've been thinking a lot about my late friend, Marie Houle. July 13th was the first anniversary of her death. I have so many reminders of her in my home, and I feel her presence so often. We've had some beautiful sunsets, cloud shows, and moon risings. I don't know if I'm alone on this, but whenever I see such Beauty in the skies, it reminds me of loved ones who have left this earth. It feels as if the veil between their world and mine is thin in those moments and I get a glimpse of heaven.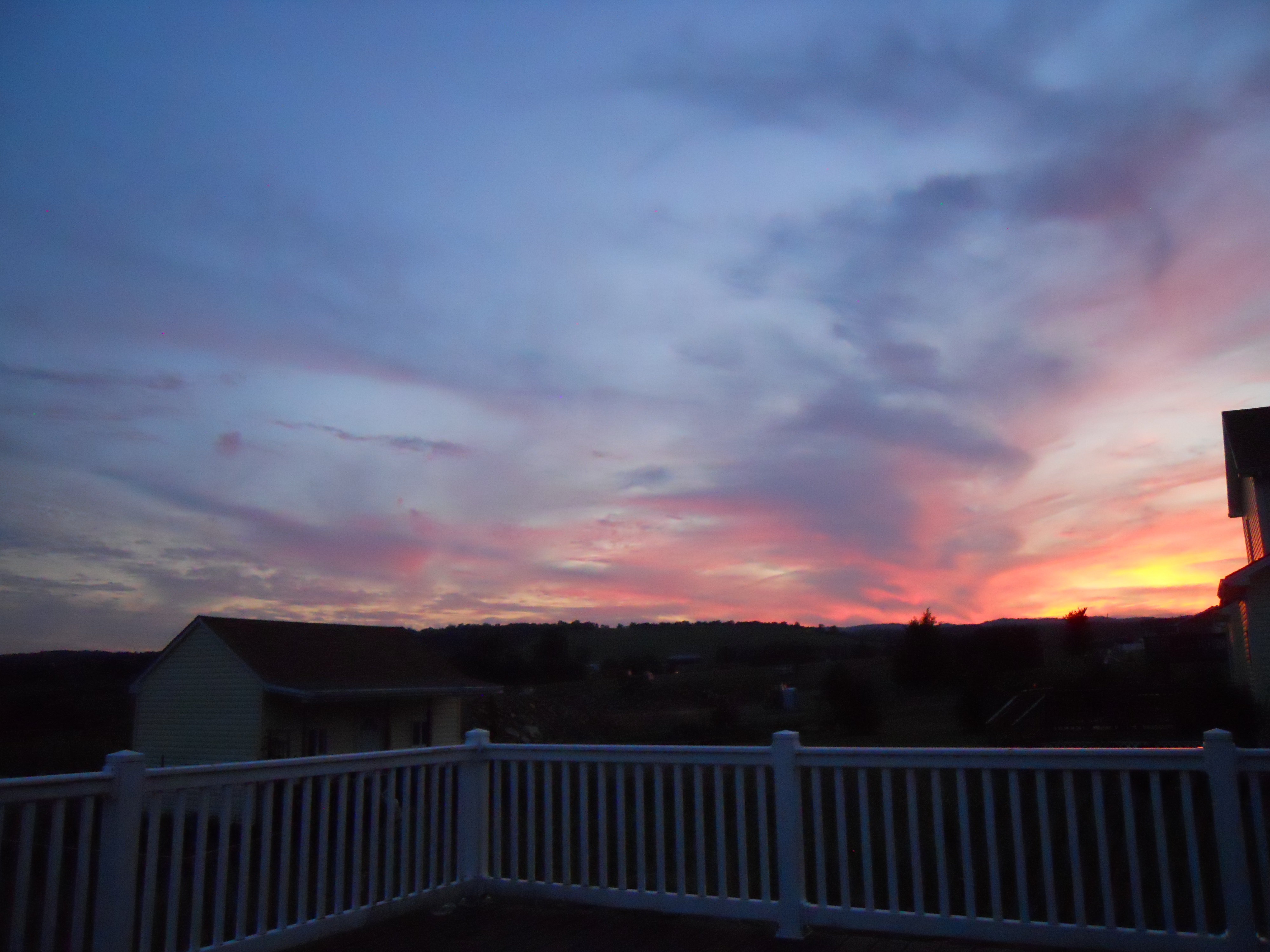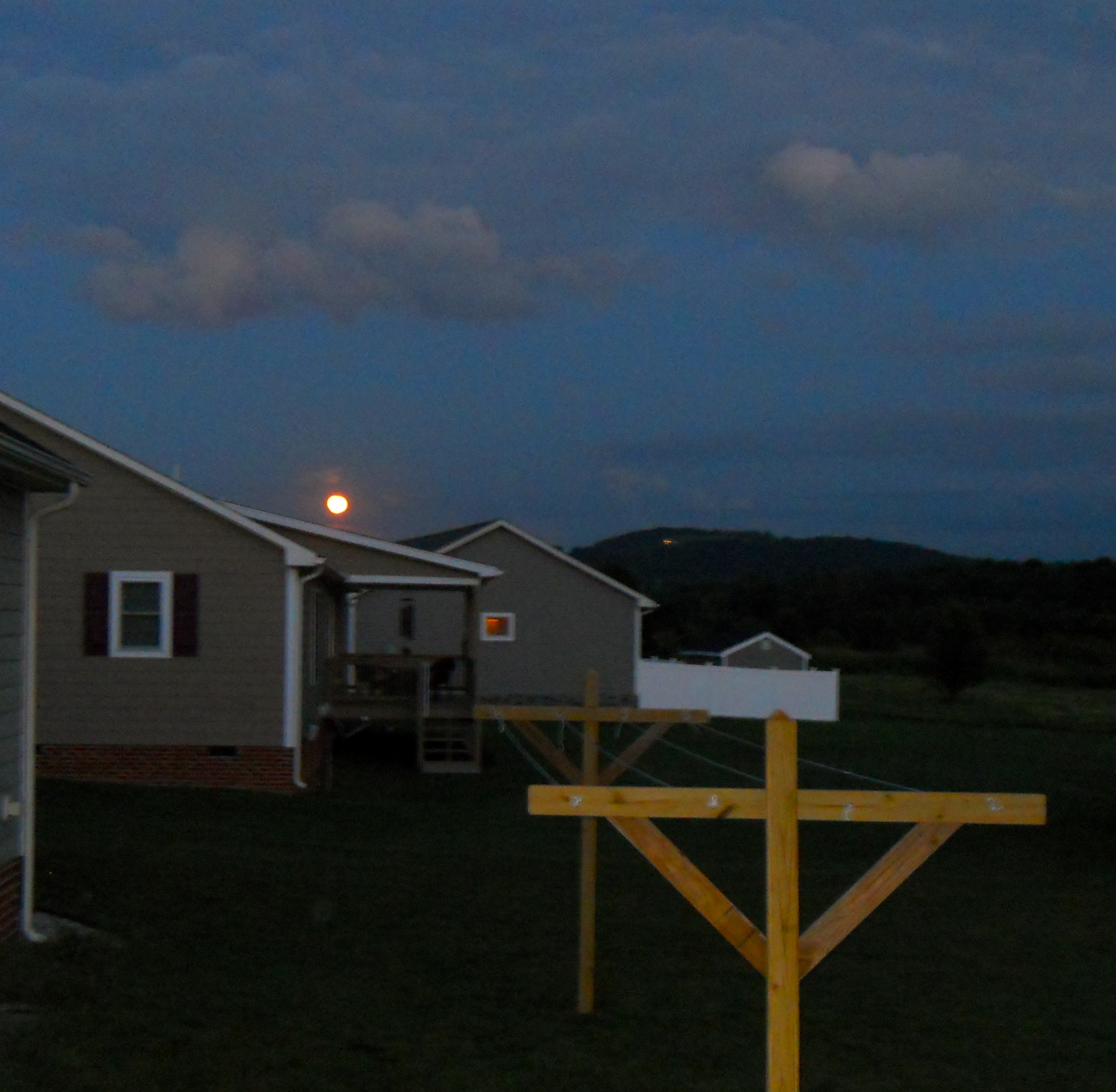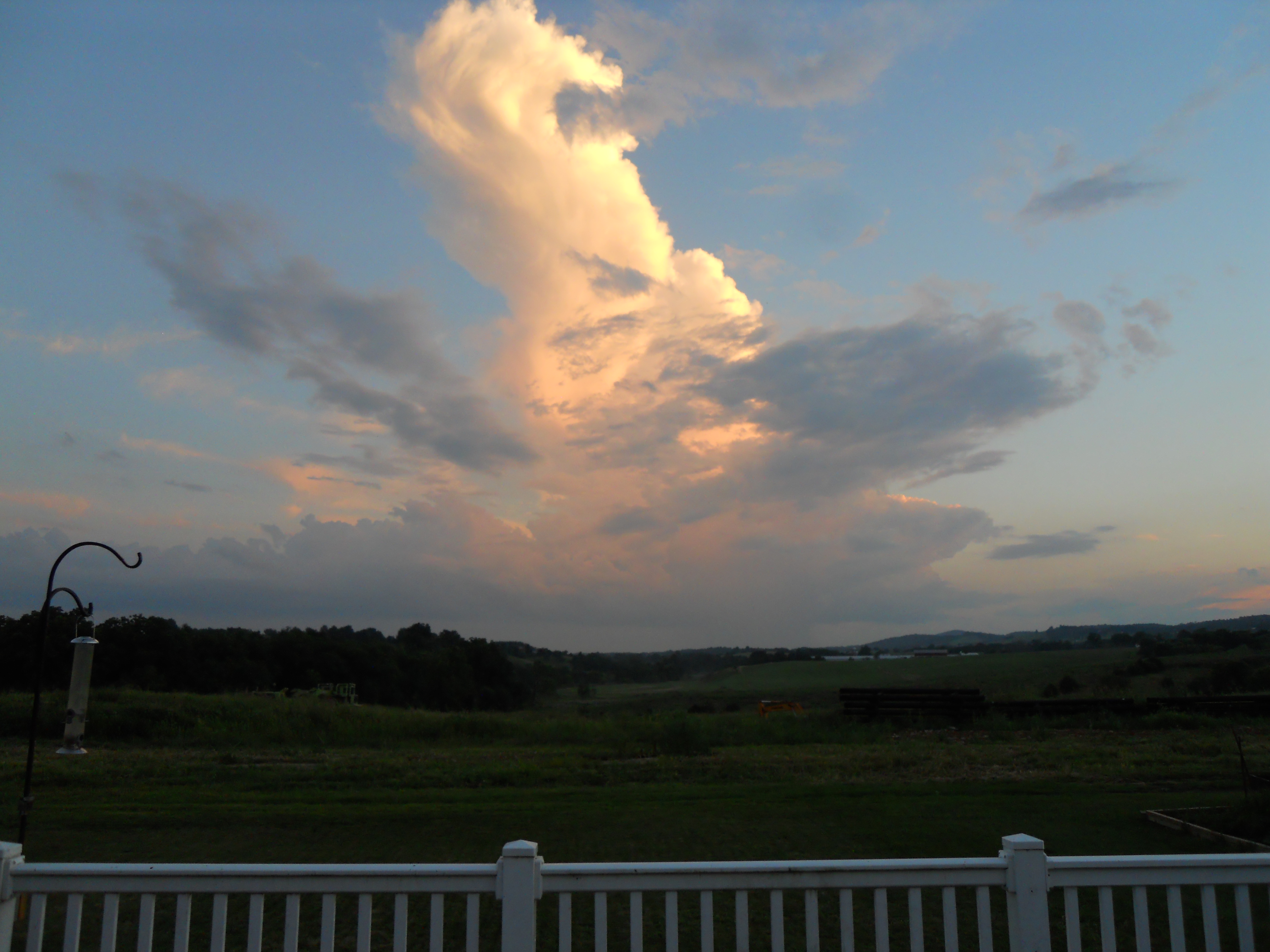 Just weeks before Marie died last year, I had made a trip to this part of Virginia. Upon my return to Massachusetts, Marie pronounced, "When I heard that you were in Virginia, I said that David and Saloma will find their next home there." I was floored because David and I didn't have any such intentions. We were planning to move to Ohio at the time. The saying goes, "We make plans, and God laughs." I suppose that is true of our intentions to move to Ohio and the idea that I'd write as soon as we're settled in.
I don't know what God has in store for me, but I am willing to find out. I will accept creativity in whatever form it comes and be grateful for it, just as I am for the other blessings in my life.