Words mean more than what is set down on paper. It takes the human voice to infuse them with deeper meaning. ~ Maya Angelou
It's been ever so long since I promised that I would offer my rug creations for sale on my website. Finally, I have created a new page called Saloma's Amish Rugs, or if you're on my website, you can click on My Rugs. These are the ones I have for sale now. If you know you want a particular one, please email me by clicking on my name: Saloma Furlong. I'll put your name on it and hold it for you while you send me your order form and check via the post office. You can also send me a special order with color and size specifications for custom orders.
I'm no longer producing these rugs as fast as I was a few months ago, but I still need to clear some out to make room for any new ones I'll be making. So the other day I made a deal with myself that I would only start another rug after I'd posted these on my website.
A little while ago, Erik Wesner wrote a blog post about crocheted rag rugs made by a Swartzentruber Amish woman. I noticed she has many loose threads exposed in her rugs. Recently I began folding the raw edges in. It takes longer, but I'm usually watching a movie or something while I crochet, so I'm not thinking about productivity. The end product is much nicer as a result.
Over the past few months I have given much thought to why I may have taken up the craft of crocheting rugs after all these years of not practicing it. I was also wondering why I was drawn to this craft during the months when I was experiencing writer's block. I kept thinking about how my mother would have approved of me taking up this craft, and how she didn't approve of my writing. David put it well one day when h
e said, "If your mother could distract you from your writing, this is exactly how she would do it." It disturbed me that I recognized the truth of his observation.
For some months I have been aware of what I believe was at the root of the reason I wasn't able to write as I wanted to. Some time ago, I was made aware
that the surviving members of my original family do not want to have contact with me if I write what I consider to be the truth about our mother. What a tough choice to make — forsake my siblings and write my truth, or forsake my writing and possibly have a relationship with at least a few of my siblings.
One day my fingers were flying as my crochet hook wound it's way in and out of the loops and holes, creating another row on the rug I was making when I realized that crocheting rugs and writing have something in common for me. When I prepare to make a rug, I gather the materials and decide on a color scheme. Then I make a mighty mess by cutting or ripping the fabric into strips and sewing their ends together for my yarn. My living room looks much like Mem's living room and rug room used to when she was in the middle of making a rug. When I'm done crocheting a rug, I tidy up and roll any leftover yarn up into balls and store them in my supply closet. What I have to show for all that chaos is a piece of folk art. So I'm creating art out of chaos.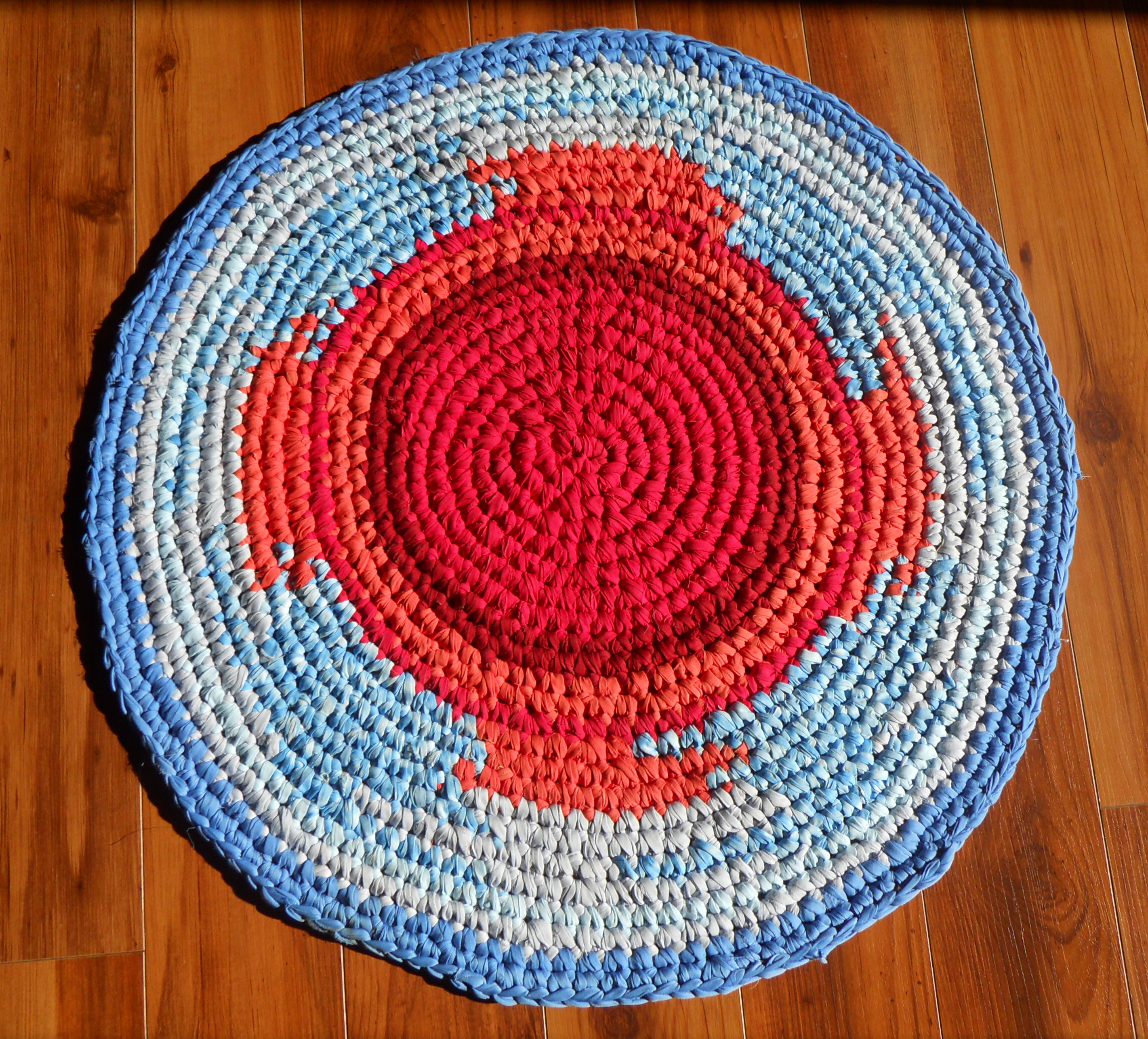 My writing is much like that. What I went through as a child was a mighty struggle. When I write, I contemplate the meaning of the struggles I lived through and try to tran
sform this meaning into words. This is also a form of art, albeit one my original family members don't approve of.
One day I faced the very real possibility that even if I do forsake my writing, my relationship with my siblings could still be non-existent. I also remembered that when Mem made a fervent request not long before she died that I not write anything bad about her or my brother Joe, I clearly could not promise her, even if that was her dying wish. I cannot promise my siblings now, either.
So these days I try to strike a balance. I embrace the art forms Mem approved of like making rugs, gardening, and homemaking while also honoring my need to express the deepest part of who I am through my writing. Respectfully I disagree with my family members who believe I should refrain from writing my truth about Mem. I have gathered up the courage to move ahead with my writing. It is true freedom to cultivate my God-given voice.