I came across a story last night that I'm hoping is a sign that some Amish are beginning to think about educating their children through tenth grade instead of the traditional Amish eighth-grade education. The Elkhart Truth published an article about a bill passed in the Indiana House of Assembly that is helping to accommodate the Amish students with earning two years of high school.
It is uncertain how many Amish students will take advantage of this opportunity if the bill passes the Indiana State Senate. One education official said, "It will probably be a few in the beginning. Maybe more will come from the Amish schools later."
I think this is fabulous. I have for a long time advocated for the Amish to continue their children's education, even if it is for two more years. Over time, I think this could make such a difference in their culture over time. As has been discussed on this blog before, many Amish people are comfortable in their ignorance of the wider world, and of all things scientific. If the next generation is allowed to educate themselves beyond the eighth grade and learn critical thinking skills, perhaps this will slowly change this attitude. I'm certainly hoping so.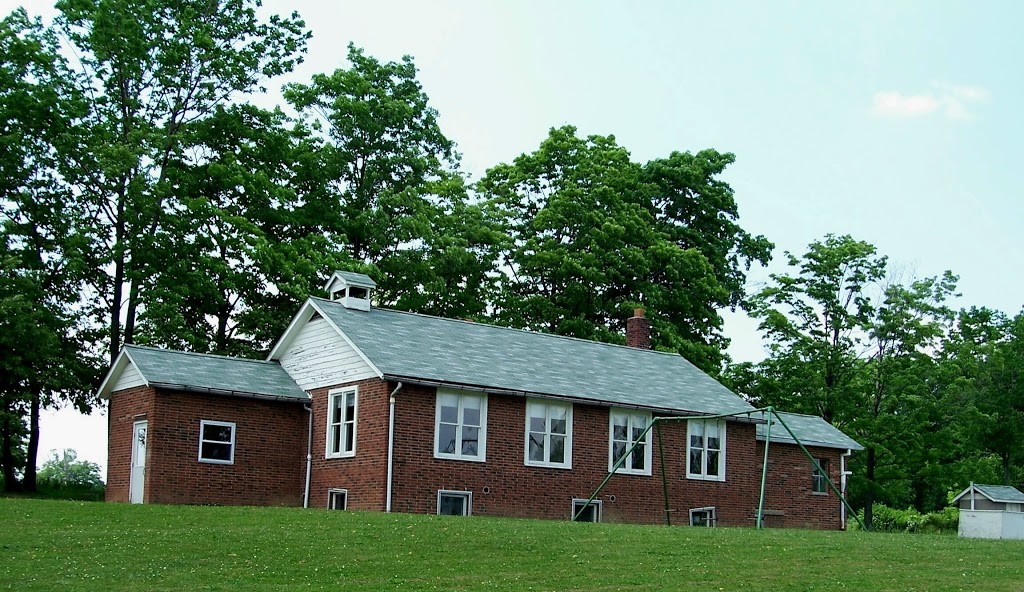 ---
A major media story in the media this week is how the four Mennonite owners of a creamery that went belly up in Chambersburg, Pennsylvania ran a Ponzi scheme that ate up the life savings of many Amish and Mennonite families who had "loaned" the money to owners of the dairy. The most recent owners of the dairy are Philip Riehl, Gerald Byers, Elvin Martin and Dale Martin. The exact amount of money they lost is unknown, but is believed to be around 60 million dollars.
The most detailed account of what happened that I've found is the report in The Washington Post. The report starts out with this:
When Trickling Springs Creamery suddenly shut down operations in late September, the owners lost more than their 18-year-old business dedicated to organic milk, butter and cheese. They lost their respect and standing in the conservative Mennonite communities of Maryland and Pennsylvania.
Later in the article it was explained as to how this could happen by remarks made by Norman Greenspan, the defense lawyer for the four men when he said his clients "simply did not know that the notes could not be sold without first registering with the Commonwealth of Pennsylvania. There was no intent on their part to mislead or to cheat anyone."
The investment cash funneled into Trickling Springs, Greenspan added, "is but an extension of what they do almost on a day-to-day basis within the Mennonite community, and that is they loan money to each other. They look out for each other. They help each other."
My experience of living in a tight-knit community is that those who are close to you can help you, but they can also hurt you. From this article, it isn't clear whether the owners were purposely bilking their fellow Mennonites of their life savings, or if they were merely taking advantage of the trust their community members had for one another. Either way, the community reacted, according to the article:
Many, if not most, of those investors were Mennonites, and the religious community's judgment has been swift: Three of the owners have been excommunicated. A fourth, Byers, apparently asked to be excommunicated to share in the suffering of his former partners.
What did Riehl, Byers, Elvin Martin and Dale Martin do to merit excommunication? According to interviews with half a dozen members of the Mennonite church, many of whom spoke on the condition of anonymity to protect their relationships in the community, in broad terms, the owners turned away from God. But in practical terms, they betrayed the trust of the community by selling promissory notes without fully revealing — or perhaps without fully realizing — the company's financial struggles.
Philip Riehl apparently launched a loan program within the Mennonite community in 1995, long before he became an owner in Trickling Springs in 2007. He was an accountant, so in my mind he should have known, which raises the question, "Is he incompetent, or is he unethical?" I hope the courts will be able to sort that out, and I also hope there is a way to compensate those who are left destitute by their misfortune as a result of trusting someone who wasn't trustworthy.
---
On a personal note, I am starting a new job tomorrow. I took on the position of office manager at Park View Mennonite Church where David and I are members. It feels right for where I am in my life right now, and the community is welcoming me warmly as I step into that role.
I don't yet know what this means in terms of my writing. I will have less time to write, but then again, I may be more committed to writing in the time I do have. This is a part-time position, so I'm hoping I'll have creative energy left over when I return home each day.
If you don't see another blog post in the near future, you'll know my energy is needed elsewhere as I transition into this new position.
Thank you to all who have been supporting me through this blog. I am grateful to you.