Would you like to win an autographed copy of my memoir,
Why I Left the Amish
, complete with an eco-friendly fabric gift bag? If so, please link to my blog from your website, blog, Facebook, or Twitter, then come back and let me know how I can find the link. For every link I find, I will enter your name into a drawing for a free autographed copy of my memoir.
Another way you can get your name into the drawing is to leave a comment and tell me about an author talk you enjoyed: Who was it? What did you like about it? Where did it take place?
I will announce the winner on Sunday, February 27, 2011.
Also, Mary Ann is doing a giveaway of the book on A Joyful Chaos (drawing on Monday, February 21.)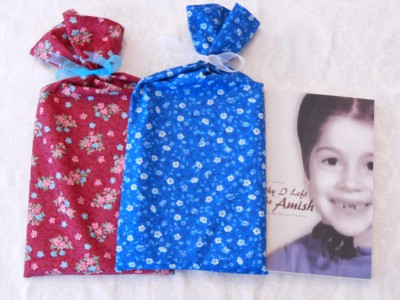 I am offering a second drawing for the possibility of receiving a gift of a different nature — please see the next posting.