Last night I spoke at Odyssey Books in South Hadley, where I met Peggy, who has been following my blog for a while now. I love comments from "the regulars" on my blog, because I feel I get to know you. Last night was the icing on the cake for me, when I met Lynn for real, not just virtually. She was in this area visiting, so she made it to my appearance. She pulled the name for the winner of the Little Village Giveaway.
The name she pulled was
Lynn Kimmerle
!
Congratulations, Lynn. I'll make arrangements with you about how/when I get those to you. And thank you to everyone who reviewed my book. I appreciate all the help I get in getting the word out about my book.
Peggy is a kindhearted person. I knew that from her comments on my blog, but meeting her made that real. Peggy, I hope you don't mind, but I am going to post a few pictures here of you and me…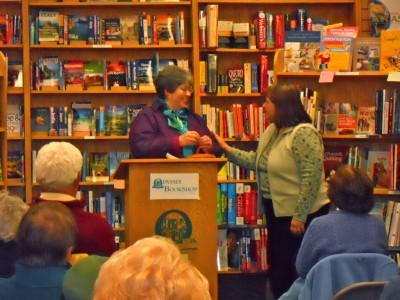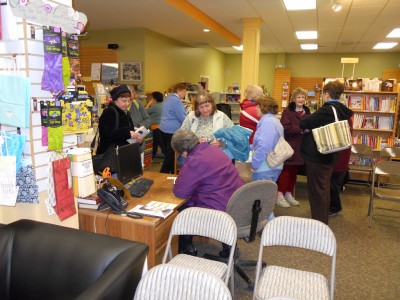 Signing Peggy's book. The woman in line with the black coat is another friend
,
Lynn,
who plays Scrabble at the same club as I do.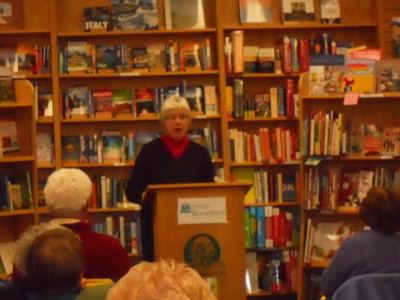 Professor Nina Scott, who I know through Amherst College, introduced me.
The audience at the Odyssey, of about 30 people, was wonderful last night. People asked good questions (the Q&A is fast becoming my favorite part.) And the events coordinator at the Odyssey, Sophia, is a charm. I came away feeling energized and happy that my book is doing well out in the book world.
Today I will be speaking at Storrs Library in Longmeadow, Massachusetts. I look forward to it!