Erik Wesner has a blog posting on Amish Rugs today. The question at the end "Anyone own an Amish rug?" brought out the mischievous streak in me, and I couldn't help posting this.
I do have Amish rugs: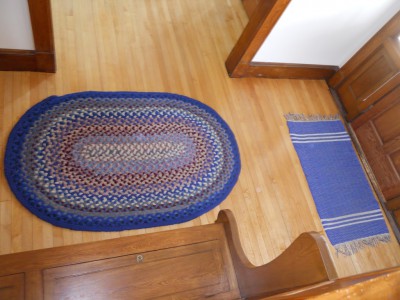 Amish Rugs
The woven rug in front of the door is a typical Amish rug. The oval one was braided with strips of wool by Mem for my fortieth birthday. She was the only woman I knew in my home community who braided rugs, so this is not as typical an Amish rug.
I also have some ex-Amish rugs in my house. I usually prefer being referred to as former Amish, but when it comes to my rugs, I don't care if you call them ex-Amish. These are rugs I made just in the last five years. I learned the trade from Mem.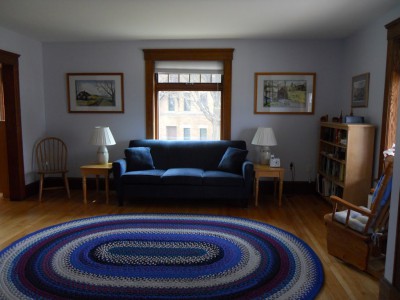 Ex-Amish Rug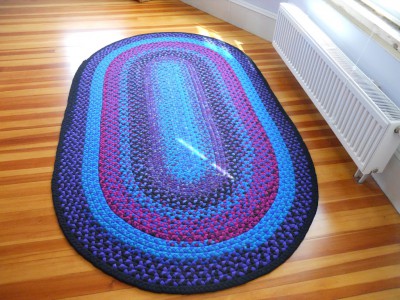 Ex-Amish Rug
I treasure the rug my mother made for me and I also like my ex-Amish rugs. They fit my house, and they fit me. They braid together the three different strands of my life: my Amish life, my transition years, and my life as a "Yankee."