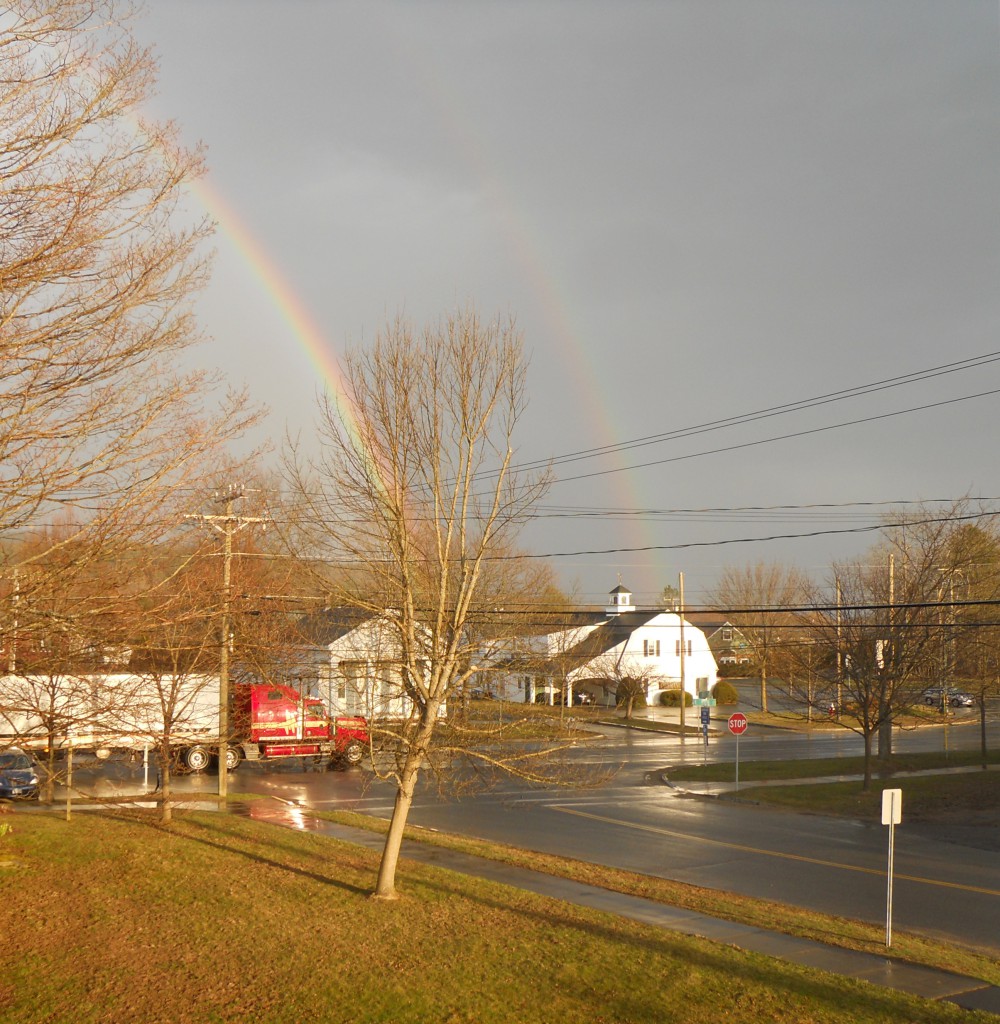 Photo by Saloma Furlong
Have you ever found yourself at a life crossroads when you know if you take a right, your life will turn out differently than if you take a left or keep going straight? It seems David and I find ourselves in that place about every 7-10 years. That is where we are finding ourselves now.
We know what direction we hope to go in. But until the Fulbright Commission in Germany notifies me of their decision concerning my proposed project, it remains out of our hands to take that direction. I found out that I will be notified of their decision anywhere between March 14 and April 3, not in February as I had originally thought. Patience is not one of my virtues, so I'm finding this time of waiting quite difficult.
In the meantime, I am moving in the direction of my dreams. I am preparing our home as if we will put it on the market, which is what we plan to do if I get the Fulbright. We have received several assessments from local realtors for the value of our home and I am sprucing up the house with an eye for how it will show well.
I am also auditing a class at Smith two nights a week. The class is reconstructing the village of Kippenheim, Germany, according to their 1845 census and other records of that time. This is similar to the kind of research I will be doing in Germany, should I get that opportunity.
Most of my time, however, has been spent on sorting through our belongings: every drawer, every closet, and even the bins in the attic. I'm getting rid of things we no longer need, and consolidating and organizing the belongings we are keeping.
There is one floor of the house that I have not sorted. It is the basement, where David's woodworking shop is. He feels that is his domain, and so I honor that, as hard as it is for me to refrain from going down there and trying to order that, too. It is a good lesson for me — that some decisions are not up to me.
As I sort, I have time to ponder, especially as I come across things that take me back to another era of my life. It dawned on me the other day that all this sorting and organizing is an attempt to order my life in this time of uncertainty. I keep saying a prayer, asking God to guide the decision of the judges, and that I be able to accept whatever decision comes my way. I always end with, "Thy will be done."
David and I have ongoing discussions about what direction we will take if I don't receive the Fulbright. We thought we had a direction. And then yesterday David was offered a promotion in his job. He cannot give an answer until we know what the Fulbright decision is, since he plans on accompanying me to Germany if I do receive it. If he does eventually take it, it would mean that we go straight ahead at this juncture in our lives, instead of taking a turn.
Being in this place of unknowing is uncomfortable for me. I function much better after I've made a crucial decision and I'm moving in the direction of a particular goal. But for someone who seems to reinvent herself every 7-10 years, it means I have to go through this period of uncertainty before I can clarify which goal I'm moving towards.
I realized the other day, as I was sorting through letters from my Amish days, that had I accepted my Amish life as my own, my life path would have been determined for me. Most everything would be stable and predictable. Likely that stability would stamp out opportunities for adventure and new beginnings, along with eliminating these periods of uncertainty. That brings me around to accepting the uncertainty and being grateful for having the freedom to choose the direction of my life (mostly). And if one direction is not open to me, then hopefully at least two others will be.
I love my life. I am so grateful for all the Blessings God has bestowed on David and me. We have one another, and that makes all the difference.
The photo I am sharing reminds me that God is with us and that he offers us hope, no matter which direction we take at the crossroads.
If you have pointers for how you deal with uncertainties in your life, I would love to hear them.