Back in 2014, I introduced the Koch Family in Switzerland — Miriam, Marco, and Hadassah. They now have a new addition to their family. Little Michael David is almost six months old. The Kochs came to visit us in May 2015, which I also wrote about on my blog. That is when David and I adopted Hadassah as our grandchild. Now we have two adopted ones! We Skype with the Kochs every week, on Sunday afternoons for us, evenings for them.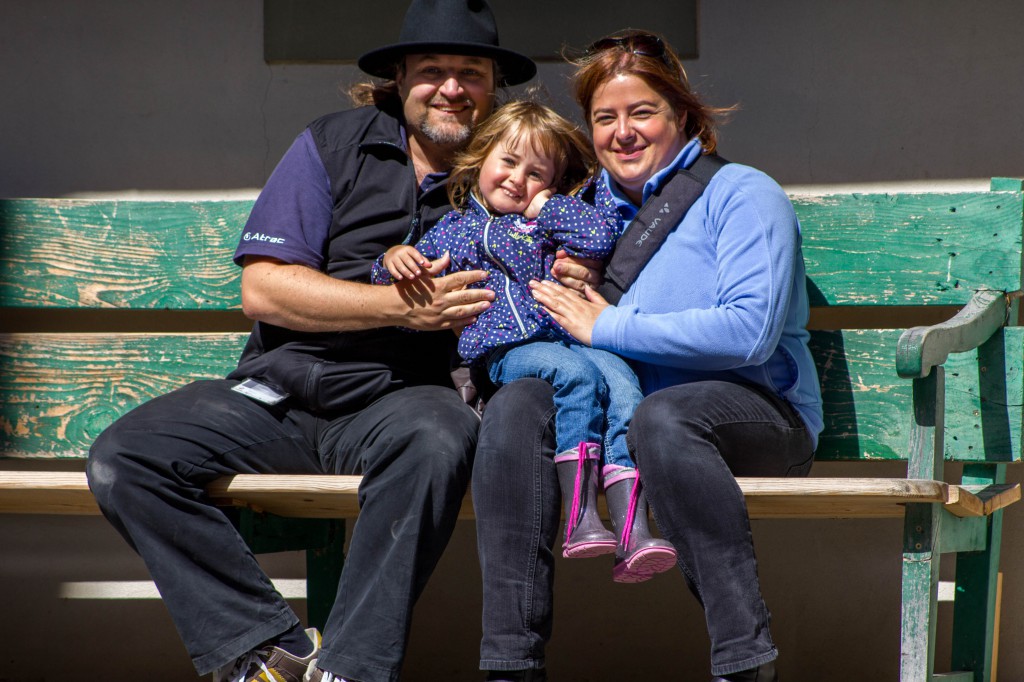 For some time, the Kochs had been contemplating moving to the Canton Bern from the Canton Luzerne. They started making plans to do so, but they still had to find a place to live. One day, Hadassah drew a picture of a home and another picture of a barn with animals: a horse, cows, goats, chickens, turkeys, a dog, and a cat. Wouldn't you know, they now live as tenants on a farm in Bärau, a tiny town above Langnau. And you guessed it — the barn has cows, a goat, chickens, turkeys, a dog, and five cats. And there is a horse on a farm nearby. Where does such a young child get such foresight, I wonder?
I have a theory about that. I think it comes from her mother, Miriam. Recently, Miriam told me how she had recurring dreams about people hiding in caves. She knew this was somewhere in Switzerland, and she knew these people were in danger. Then she would see the caves empty and she'd know that something had happened to those people. Children in Switzerland do not learn how people were persecuted during the reformation in Europe. So Miriam had no idea where her dreams were coming from. Then she learned about Amish people, and soon learned that their ancestors, the Anabaptists, would hide in caves in the mountains of Switzerland when they were being "hunted" by the authorities. Now her dreams made sense.
Wouldn't you know, the Kochs are now living in the Emmenthal Valley, right in the heart of the place where Anabaptism was founded. We will be visiting the Trachsalwald Castle (make sure to look at Marco's amazing photos) and other sites important to Anabaptist history during my visit there. I want to visit the site where there is a memorial plate for Felix Manz on the banks of the Limmat River in Zurich. He was the first known Anabaptist martyr and he was drowned in the Limmat River. The other day I was reading about him on Wikipedia, and I read about the song he wrote, and it was mentioned that it is printed in the Ausbund, the German songbook still used by the Amish today. I immediately took one of the copies of the Ausbund off my bookshelf to look it up. I realized it could take me a while to find that particular song because the book doesn't have an index. I opened up the book randomly, and there in front of my eyes were the very words I was looking for, "Mit lust so will ich singen." I got chills up my spine. It is moments like these when I feel God is confirming that I am doing the right thing.
I found a Mennonite rendition of the song online. It was translated, but the last stanza is in German.
I have one heartache about this trip. David will not be coming with me. He felt he needed to stay here for his job. I am going to miss him as my travel companion. He will be with me in spirit, I'm sure. I so love traveling with him.
I will be taking many photos, and I'll write about my adventures. I plan to post blog entries while I'm with the Kochs, and again upon my return.
My suitcase is packed, and Hadassah and I are each counting the days to when she is going to show me around the farm, including her new companion, Leo, the dog. When she goes sledding, he grabs onto her foot and runs ahead of her, to make sure she doesn't go too fast. When she throws snowballs in the air, he will jump up and catch them. Her life is like that of Heidi, living in the mountains of Switzerland.
I cannot wait to give my little granddaughter a hug… I may not even want to let her go!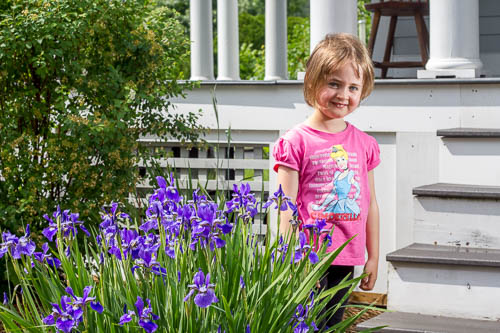 Hadassah in 2015: Photo by Marco Koch
It has been quite a while since I last held an infant. I hope Michael David will allow me that pleasure.
I'll be back soon.