The sexual abuse survivor I wrote about in my last blog post has given me permission to use her name. Lizzie Hershberger was not alone in the courtroom in Preston, Minnesota on Monday for the sentencing of her rapist, thanks to the women who showed up to be by her side. Several of them traveled up to fifteen hours through the night on Sunday.
Both sides of the courtroom were full. I heard from Lizzie's supporters that she read a powerful victim impact statement. Initially, Lizzie was going to have someone else read it, but decided to read it herself the last minute. I understand that the Judge Matthew J. Opat found himself choked up twice. The perpetrator, Chriss C. Stutzman, was surrounded by his family and community members. Observers reported that Stutzman's youngest daughter, a mother of four, seemed stoic as if she was determined that she would not show any emotion. Then as Lizzie was reading her statement, this young mother slumped over and burst into tears.
Lizzie has given me permission to post excerpts of her victim impact statement:
I am sharing my story with you today because I was shamed into secrecy for 30 years. […] Chriss C. Stutzman and his supporters are now hoping you will allow them to continue this secrecy for future Amish generations. The process of coming forward and seeking justice is my closure. […] I'm now doing everything I can to stop the generational cycle of abuse for my Amish brothers and sisters. Your Honor, I'm asking you today: Can you please help me?

[…]

Healing can begin in this courtroom today if you use the power bestowed upon you to show that mercy belongs to the abused and not the abuser. I need your help to teach other victims that rape and shame are NOT just a part of growing up Amish.

[…]

Instead of going to high school, I was forced into modern slavery. Chriss paid my parents less than ten dollars a week. I went to live with his family, not because I wanted to, but because as an Amish child I was denied a high school education. For an Amish girl, I had normal dreams: even fishing, which I loved before Chriss raped me on a fishing trip.

[…]

Chriss, I didn't know what you were doing, but now we know it is called grooming and it's used by sexual predators to abuse children. You normalized this process by telling me my own dad had done the same thing with his hired girls. How many other seeds of doubt did you plant? How many girls have you raped?

Your Honor, the first time he raped me, we were milking cows. He handed me root beer Schnapps, my first alcoholic drink. I accepted it out of respect, obligation, and trust. […] He carefully crafted my loyalty and silence.

[…]

I blamed myself, wondering what I'd done to deserve this. I had no one to talk to about the rapes. I kept it inside and became distant from my parents, as well as the person closest to me, my only sister. My secret shame destroyed my relationships with them because I felt damaged. […]

By the time I left Chriss's farm, I was no longer the happy, innocent girl my family remembered. I was depressed, angry and self-loathing. I felt I no longer deserved love from anyone, including God. I was empty.

[…]

The church still denies the existence of sexual abuse, despite overwhelming evidence to the contrary. We all know by now that pretending something doesn't exist doesn't make it go away.

Many more Amish survivors are coming forward. Your decision will lay the foundation for change. You can protect the next generation of Amish children from this devastating cycle of abuse.

[…]

Coming forward has only further damaged my reputation and relationships in the community. I pray that Chriss didn't hurt any other girls, but in my heart, I don't believe that's true.

Last year, when I heard about a similar sexual abuse case, I had a complete breakdown. I had never thought of reporting the rapes. After talking to other survivors, I learned that sexual predators like Chriss rarely have just one victim, and that Chriss might have raped, or is still abusing other young girls. […] I didn't want to report the rapes, but I knew I would never be free of him until I did. Your Honor, I believe that if you do the right thing today, we can save future generations of Amish children from the same fate.

Your Honor, today I'm turning to you for the help I desperately needed. I respectfully ask that you to send a message to Chriss, the Amish community, and all sexual abuse survivors, that no one, especially a child, is ever responsible for their own rape. I guarantee there are people in the courtroom today who have been abused by men like Chriss, and who are still suffering in silence. My hope is that you will tell them today that it was not their fault, that rape is a crime, and that there is someone like you who cares enough to protect them.

If the Amish community is not willing to protect their children, then we will. And to the Amish children, I want to say that you are not alone. I am with you, along with all the survivors here in the courtroom today. To us, you are worth the risk of coming forward. To us, you are worth all the justice in the world.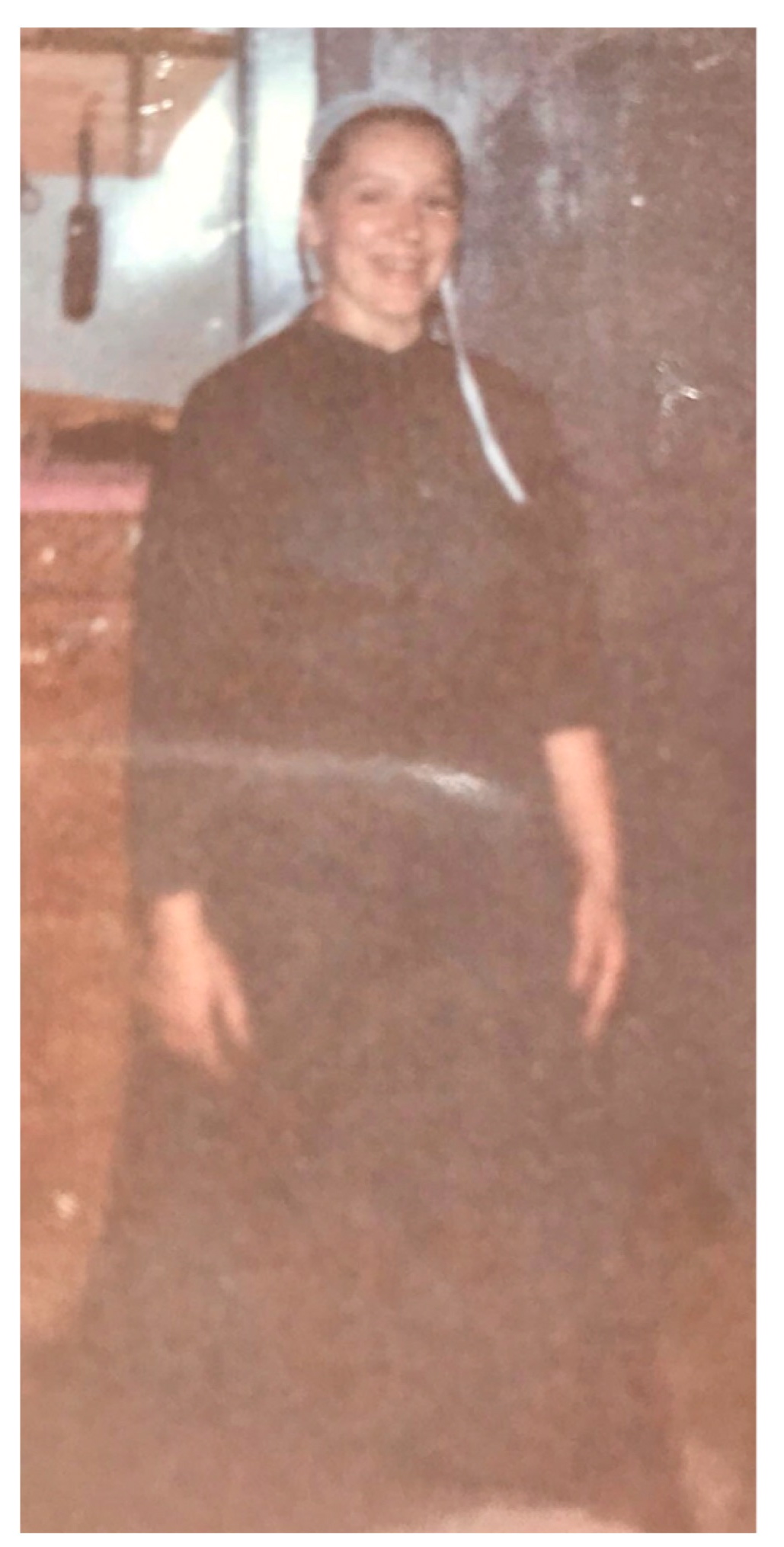 I am in awe of Lizzie's powerful voice. And what courage it took to read her statement in the courtroom. I am so glad she did.
After Lizzie read her statement, Judge Opat asked Chriss Stutzman if he had anything to add. Stutzman replied, "I have nothing to add."
Judge Opat gave Chriss Stutzman the maximum sentence allowed by the statute of limitations. Lizzie saw Stutzman being handcuffed right outside the courthouse. He is serving 45 days in jail and will be on probation for ten years. The court seeks to determine whether he has abused others through the use of a polygraph test before setting the conditions of his probation.
The local television station, KTTC, reported on the case on Monday night.
There are more and more Amish sexual abuse cases being uncovered. I believe Lizzie is an example to other women that if one musters up the courage to give voice to the horrific experiences of being abused, justice can prevail. May it be the dawn of a new era in which the abused — Amish or not — refuse to be silenced. May other girls and women follow the example of Lizzie's courageous and pioneering spirit.