On our way to Ohio recently, I had the privilege of meeting one of my dear blog friends, Pamela Lakits. I am truly grateful that so many of you read and comment on my blog posts. I often have a longing to sit and chat with each of you, though I have met only a few of you. It was a thrill to meet Pamela and discover she is just as warm, insightful, and down to earth as the comments she posts. Her home is in a Pittsburgh suburb, and it is decorated in all the country fashions I adore. There is a set of outdoor steps up into her home, and on the landing she has straw bales, mums, pumpkins, and squash that gives the feeling of a plentiful harvest. I wish I had thought of taking a photo of it.
There stood Pamela in her doorway with a welcoming smile for David and me as we climbed the steps. Her husband, Paul, was right behind her. We stepped inside the door onto one of the crocheted rugs she had purchased from me.  It warmed my heart to see how well it fit into her home.
Being greeted by Pamela in her welcoming home was like meeting an Amish sister I never knew about. Though she did not grow up Amish, I think her ways are as Amish as my own. She subscribes to the Amish weekly newspaper, The Budget. Decorations in her home are mostly antiques. Like the Amish, they are reminiscent of another time. She cans a lot more than I do. Below are photos she sent me recently of her handiwork, canning tomatoes and applesauce.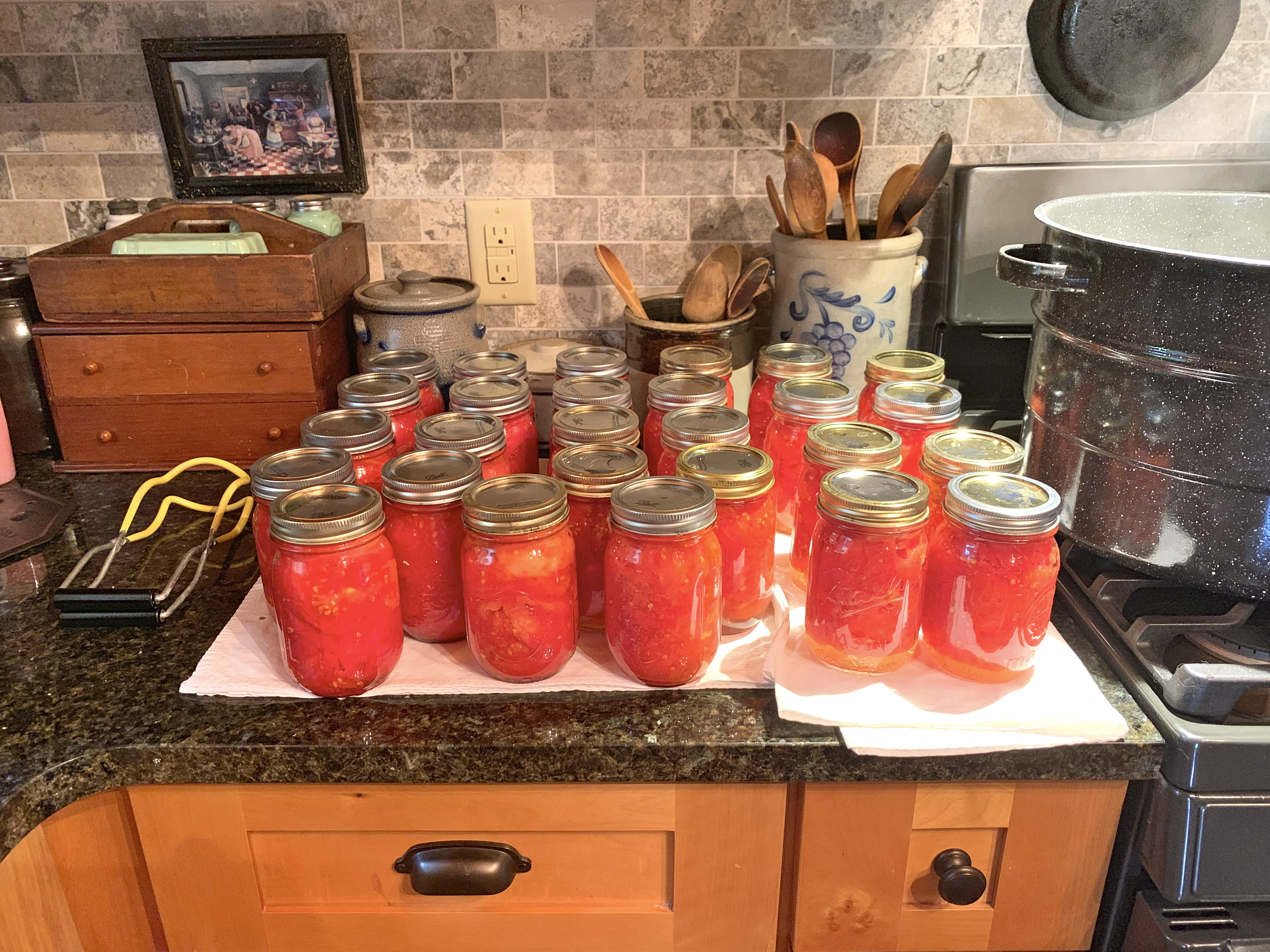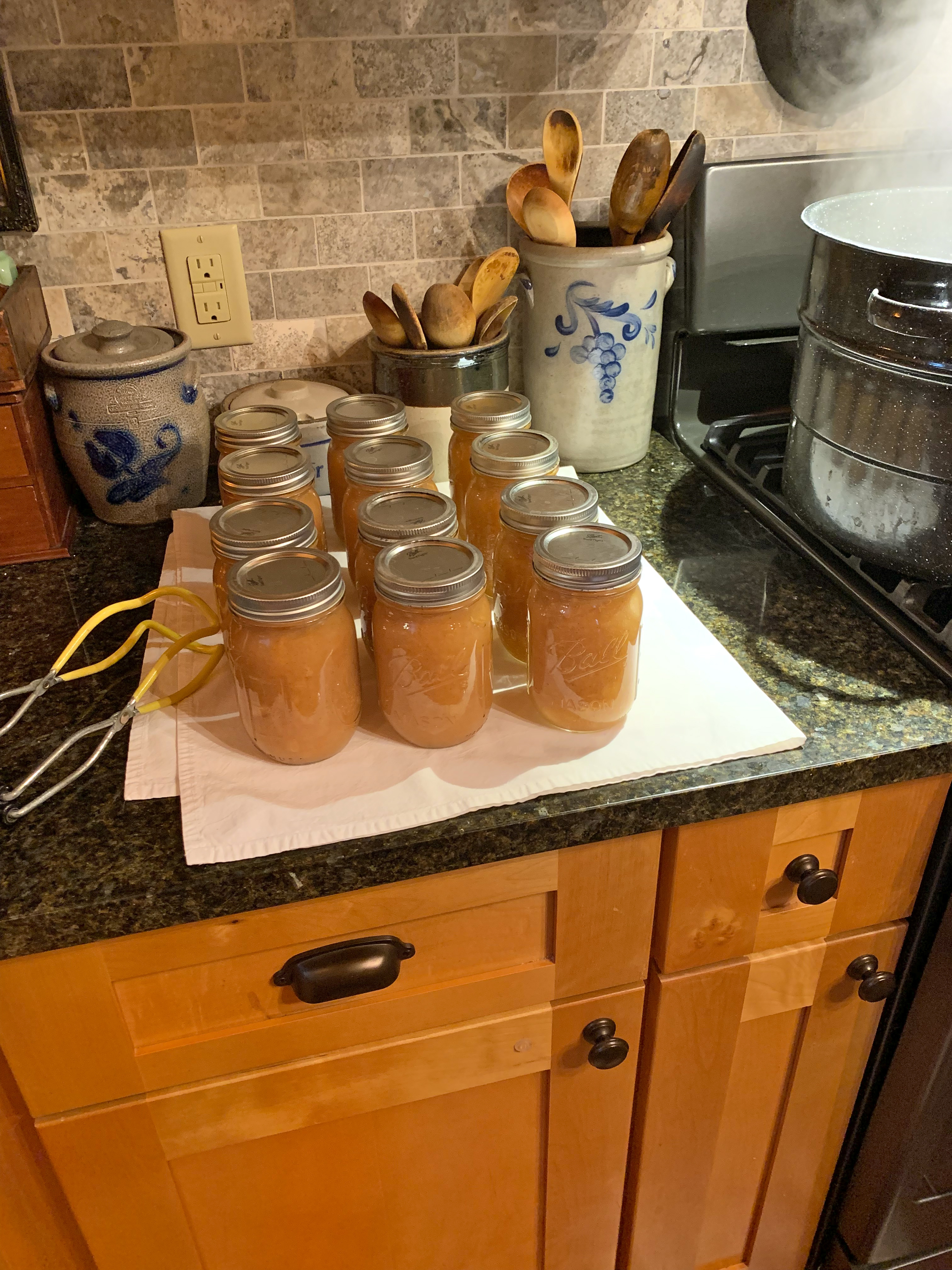 These activities fit right in with what I'm doing. Below are photos of my some of my homespun arts. The rugs are some of my latest creations.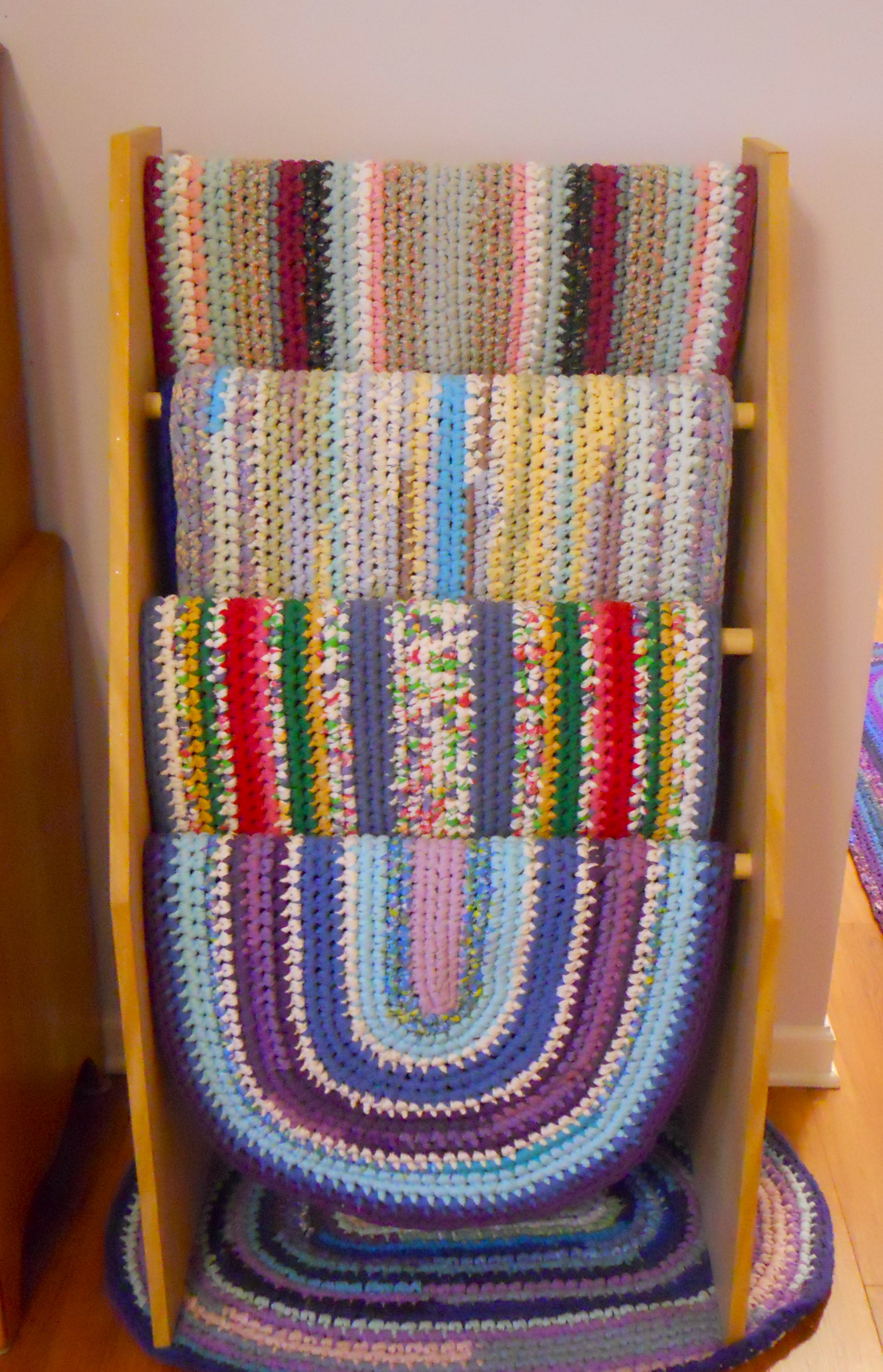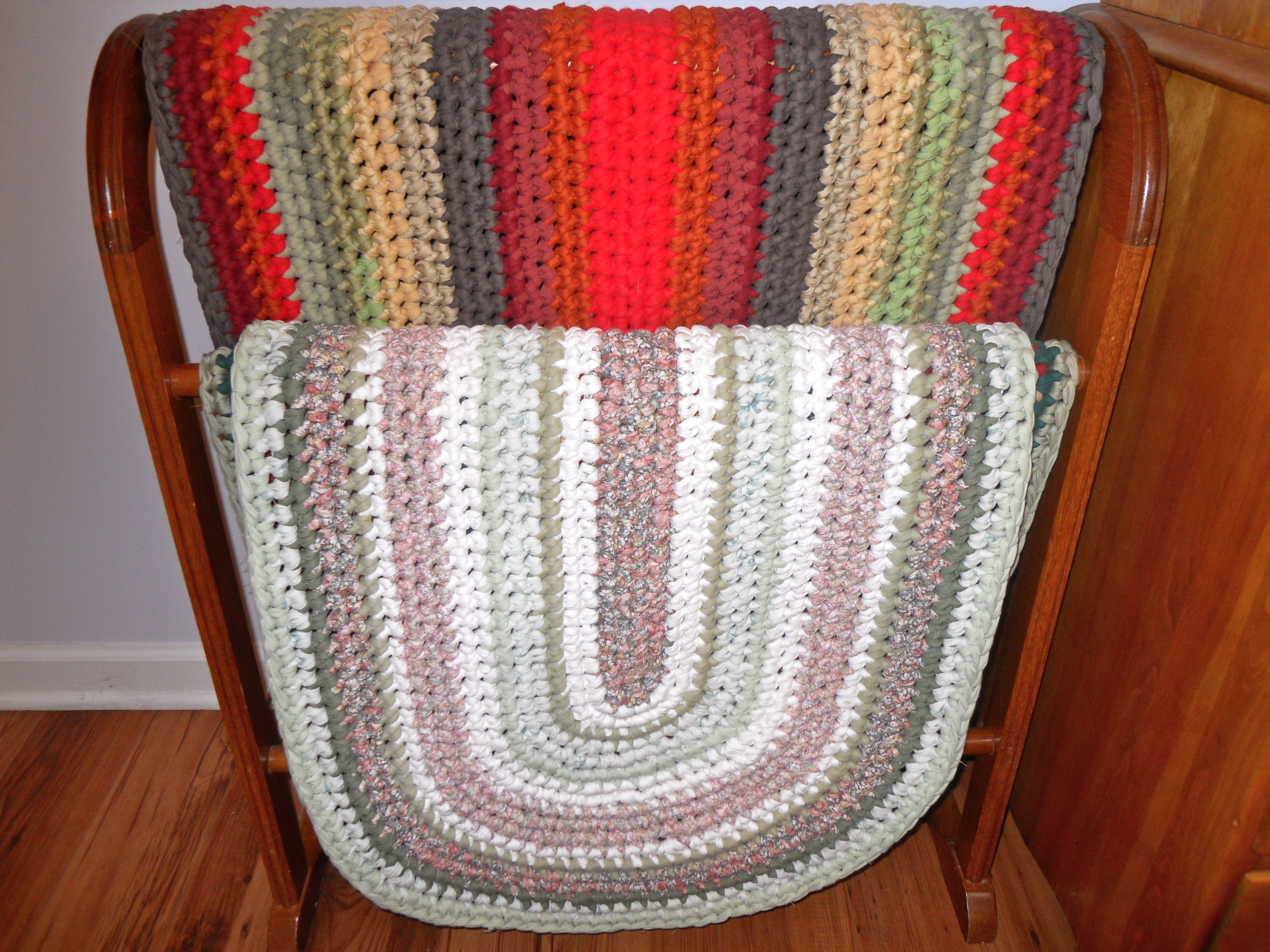 The rolls are for Kids' Club at church.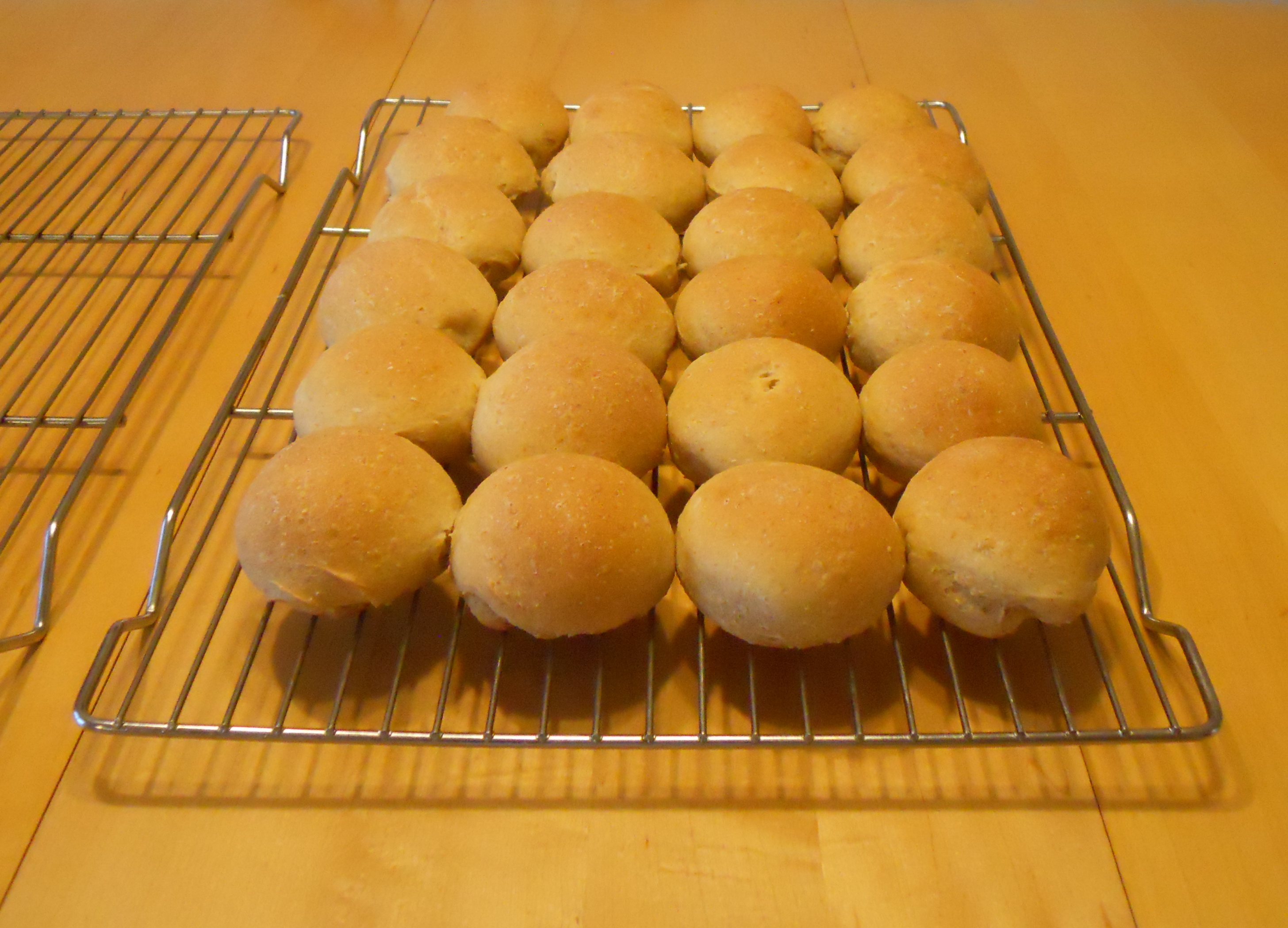 If Pamela and I lived in the same area, I can imagine getting together with her to do projects — Amish style. Yet we discovered one another through an avenue (the internet) that would not be open to Amish women… at least not of our generation.
David and I were invited to sit in their warm and cozy family room. Pamela and I kept looking at one another, hardly able to believe we were finally meeting in person. We visited for a while in their family room. We discovered Paul's sense of humor, which fit nicely with David's. Then it was time for David and me to head off to our next destination. But before we left, David and Paul took photos of Pamela and me.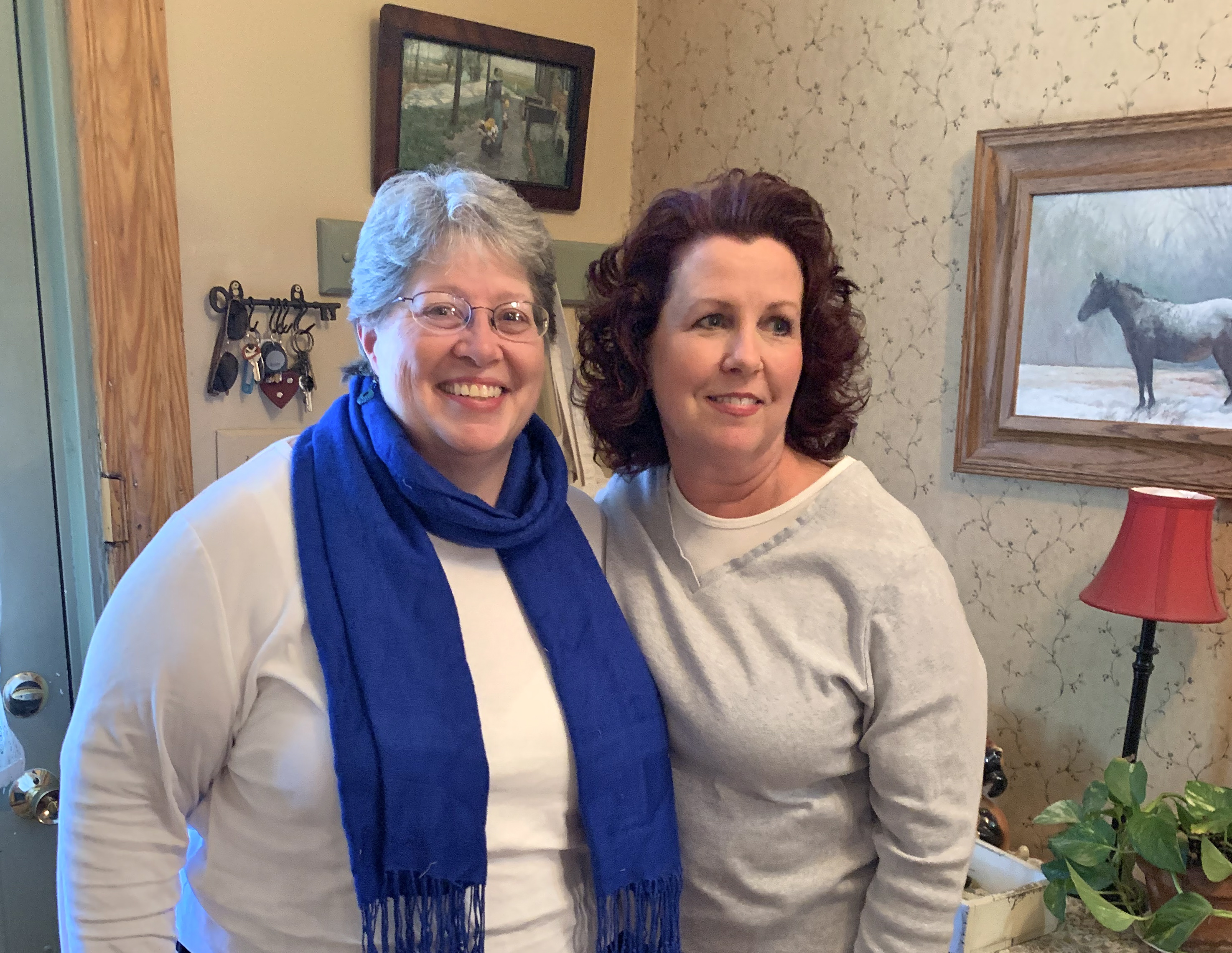 I hope this is not our last visit, Pamela. We barely scratched the surface. It was so wonderful to finally meet you… you are truly a kindred spirit.