Several months ago, I made a new friend. She lives in Switzerland, the motherland of my Anabaptist ancestors. It all started with a kind email. Here is part of that email:
My name is Miriam Koch and I am from Switzerland. I am glad that I can be in touch with you because I have been deeply touched by your books. Your honesty about your story and life has touched me deeply… I admire your uplifting spirit and the testimony of your willingness to choose life and forgive. I believe you are a blessing to many Amish and former Amish people who might be in a simular situation like you.

To visit your blog has become a regular "habit". ;-) I loved your post about springtime coming forth after a hard winter. I love to listen to the Amish church songs you posted. My favorite is "Lebt Friedsam".  I wish your story could be heard here in Switzerland too, since the Anabaptist faith was born in Switzerland. Unfortunately the school system here is skipping this important part of history. This makes me very sad.
I get quite a few emails from readers who want to let me know how reading my books have affected them. I always appreciate this. The sincerity and unassuming manner in Miriam's letter really moved me. She invited David and me to stay with her and her family when we visit Switzerland again. In her first email. How touching.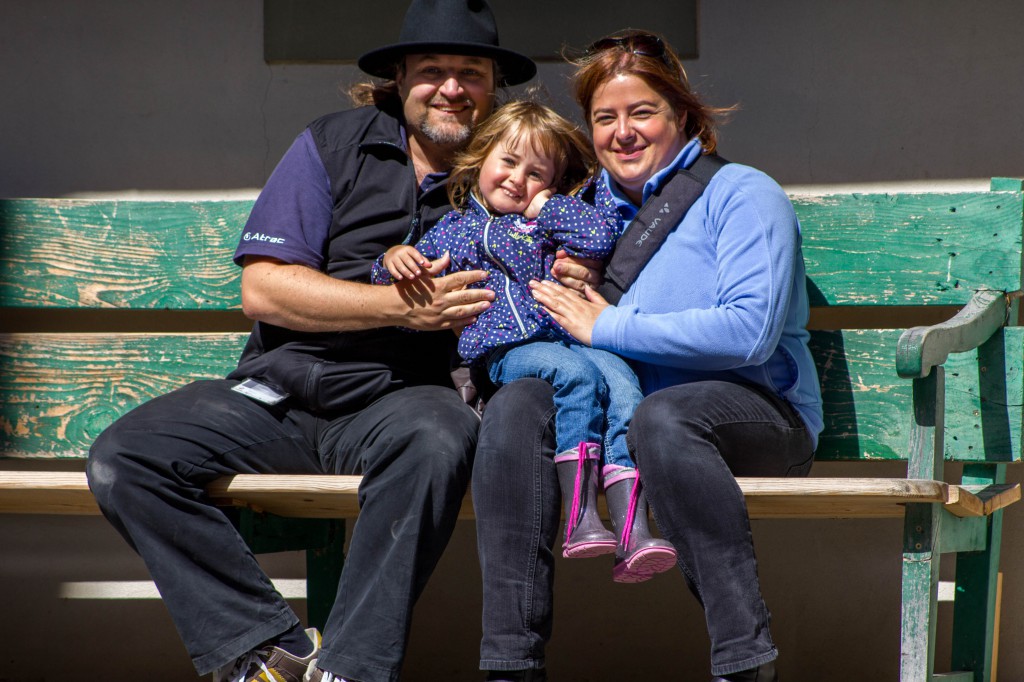 In a subsequent email, I sent Miriam the information I knew about the Trachselwald Castle. Within a week, she and her family went there for a visit. Her husband, Marco, took breathtaking photos of both inside and outside the castle. He has given me permission to post them on my blog.
Miriam kindly agreed to write a blog post about their visit to the castle. Below is her post, along with some of Marco's photos.
Trip to the Trachselwald Castle
For two years, I have been on a journey about the Anabaptists and their history. I have to admit that only two years ago I discovered that the Amish and Mennonite roots are in the Swiss Anabaptist origin. When I started reading about all these people who stood up for their faith and even died for their faith I have been deeply touched.
I was wondering if there ever have been reconciliation efforts between the State of Switzerland and the Amish and Mennonites who are living abroad.  Saloma has been a great help to answer a lot of my questions and told me about the Trachselwald Castle in Emmental, canton Bern.  I learned that the history of the Anabaptists is rooted at Trachselwald Castle more than at any other location in the Emmental or in the canton of Bern.
On a beautiful Friday afternoon about two weeks ago, my family and I decided to make a trip to the Trachselwald Castle that is only an hour away from our home. When the castle was in sight we were amazed how beautiful and majestic it thrones above the village of Trachselwald.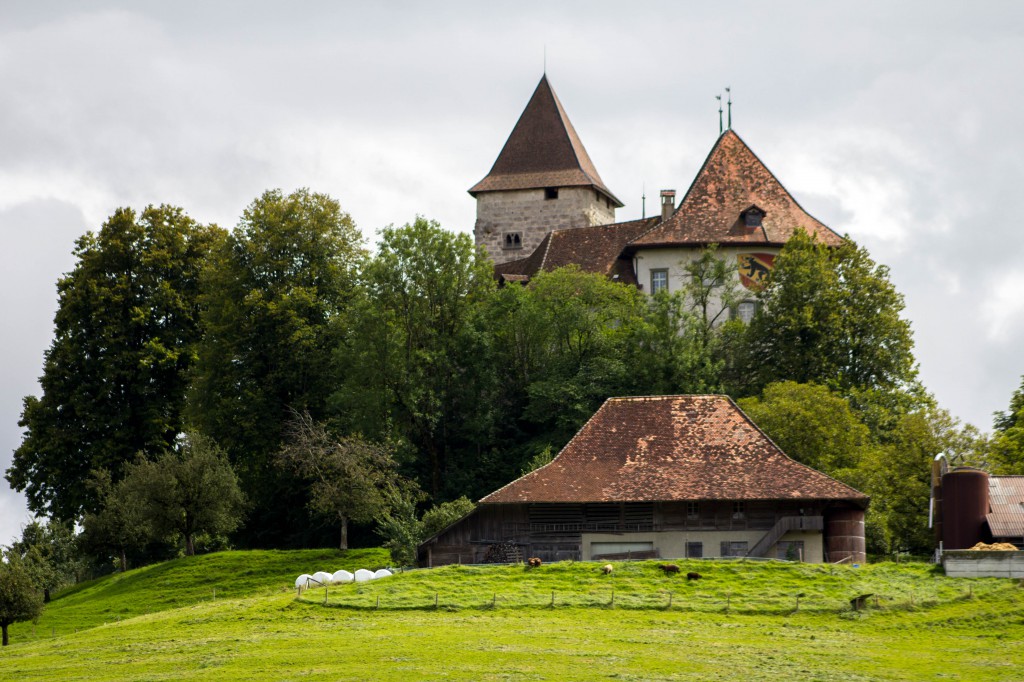 Photo courtesy of Marco Koch
The castle is in a very peaceful and quiet place. It is surrounded by lots of green hills, traditional Emmental farm houses and cornfields that are almost ready to harvest. Birds filled the air with songs of joy.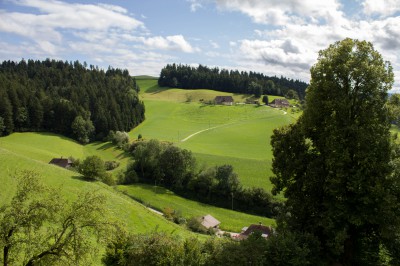 Photo courtesy of Marco Koch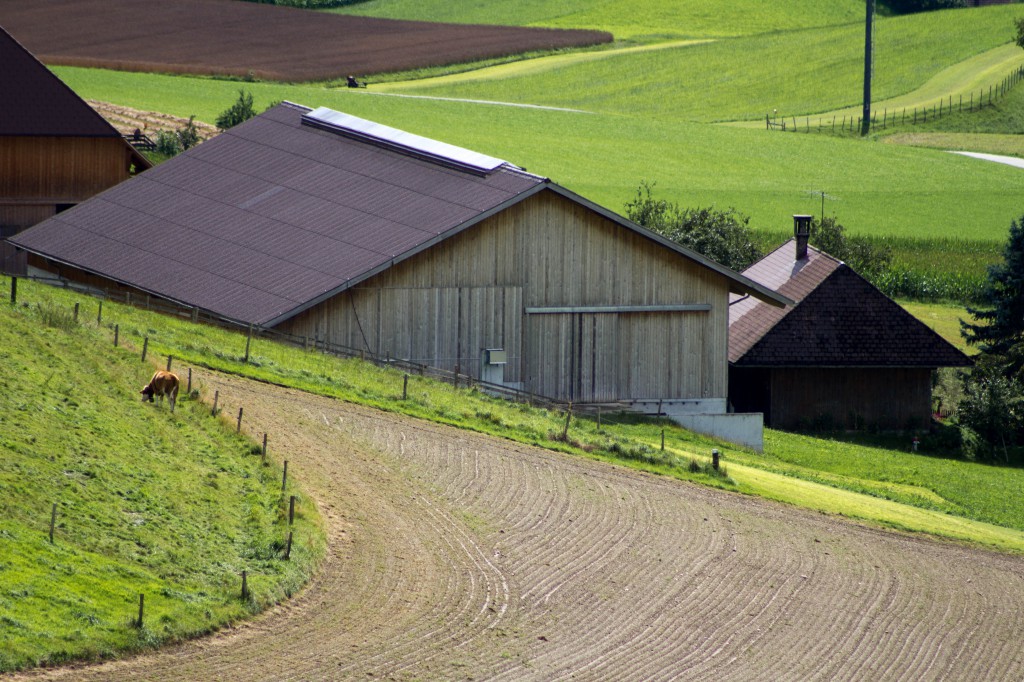 Photo courtesy of Marco Koch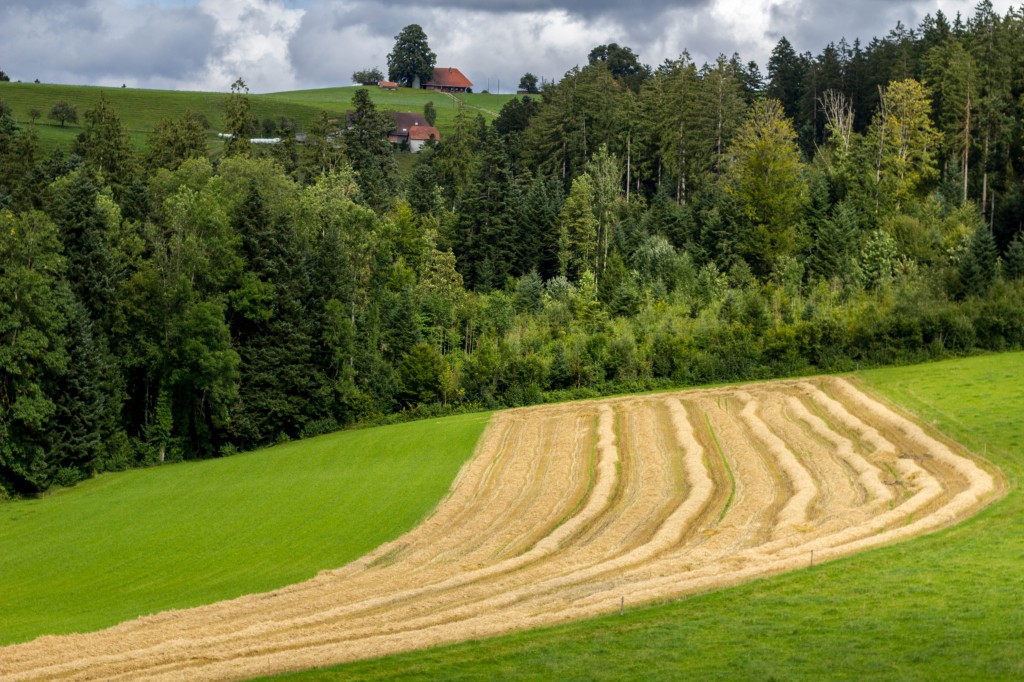 Photo courtesy of Marco Koch
But as we drove up the road towards the castle we were also reminded that there is evidence of evil behind these walls. Followers of the long persecuted Anabaptist movement in the Emmental were imprisoned and executed here.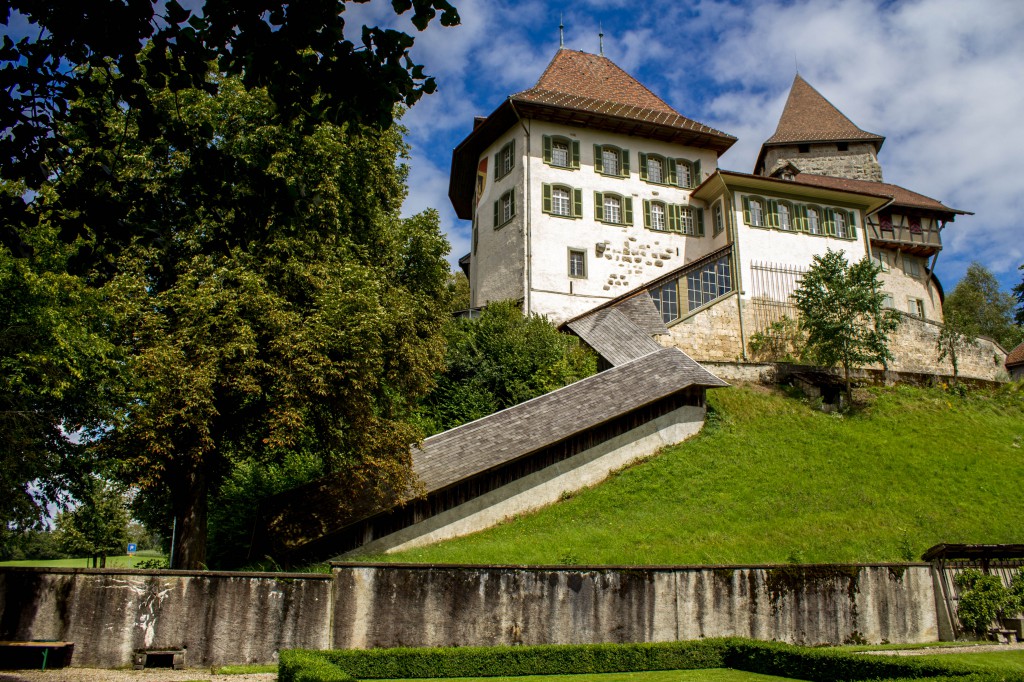 Photo courtesy of Marco Koch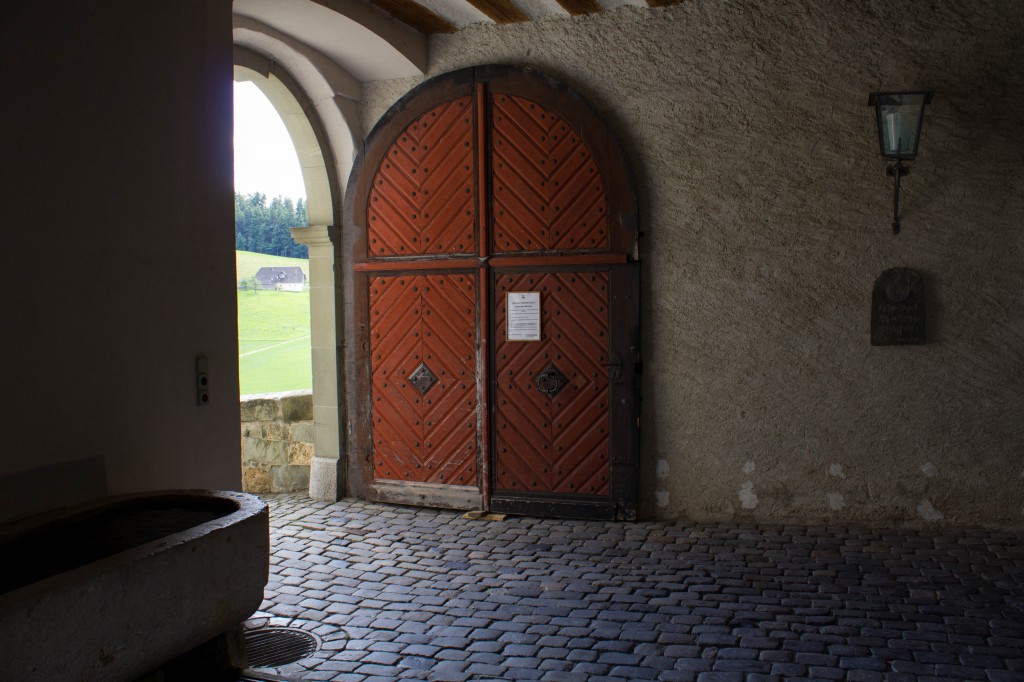 Photo courtesy of Marco Koch
To enter the castle, we had to go up a long stairway that was covered with a wooden roof and wooden walls. It felt a bit like a tunnel. As we walked up the stairs and looked back down to the entrance, we felt like there was no light at the end of the tunnel and I guess that`s how many of these Anabaptist prisoners felt as they walked up the stairs.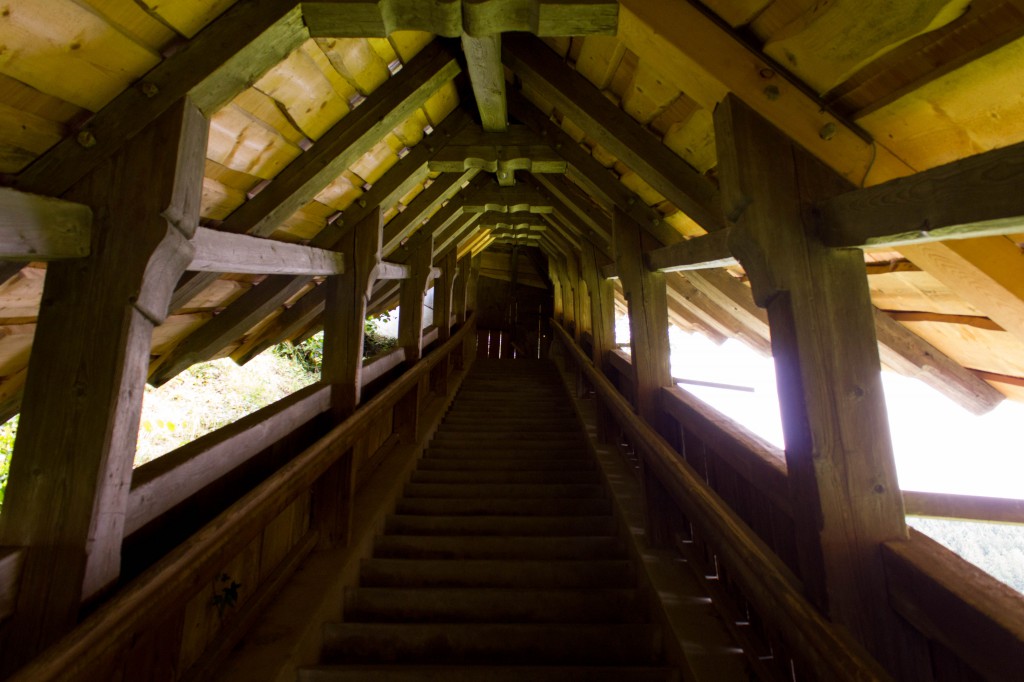 Photo courtesy of Marco Koch
There were a few other visitors and for about two hours we dove in to the history of this castle.
The tower where the prisoners were held captive was a place of persecution for many centuries.  They placed them in very small and dark dungeons and tortured, persecuted and executed them.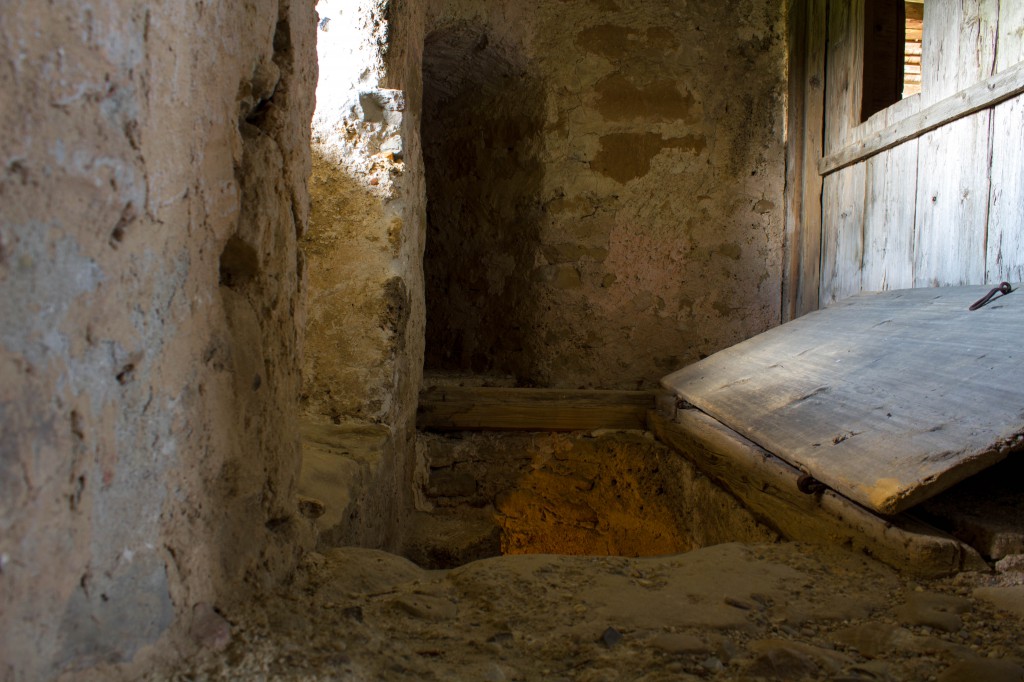 Photo courtesy of Marco Koch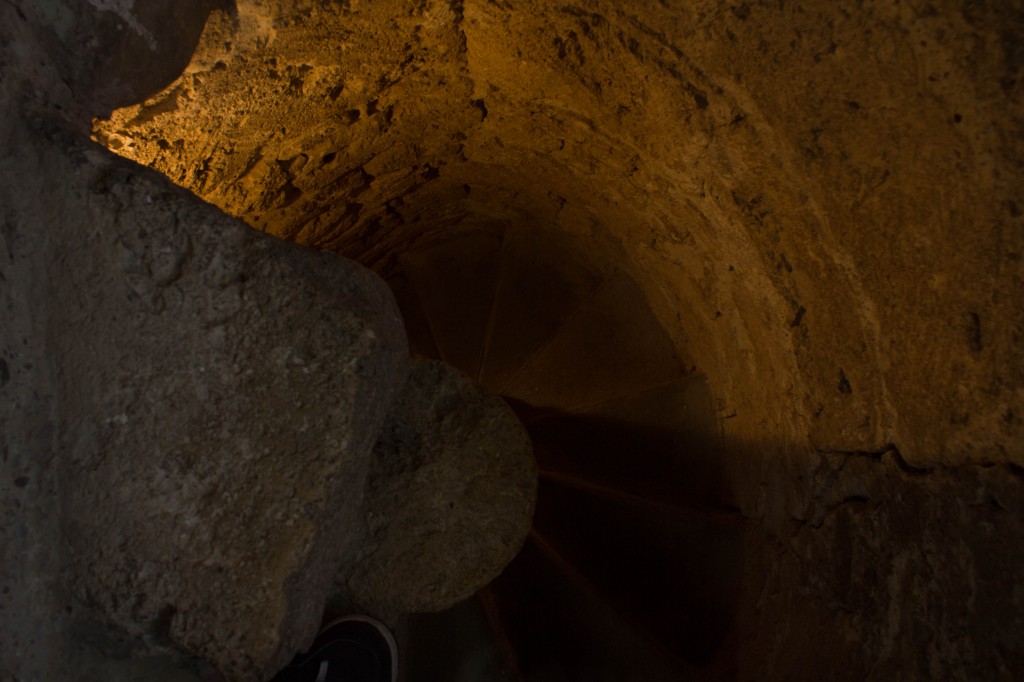 Photo courtesy of Marco Koch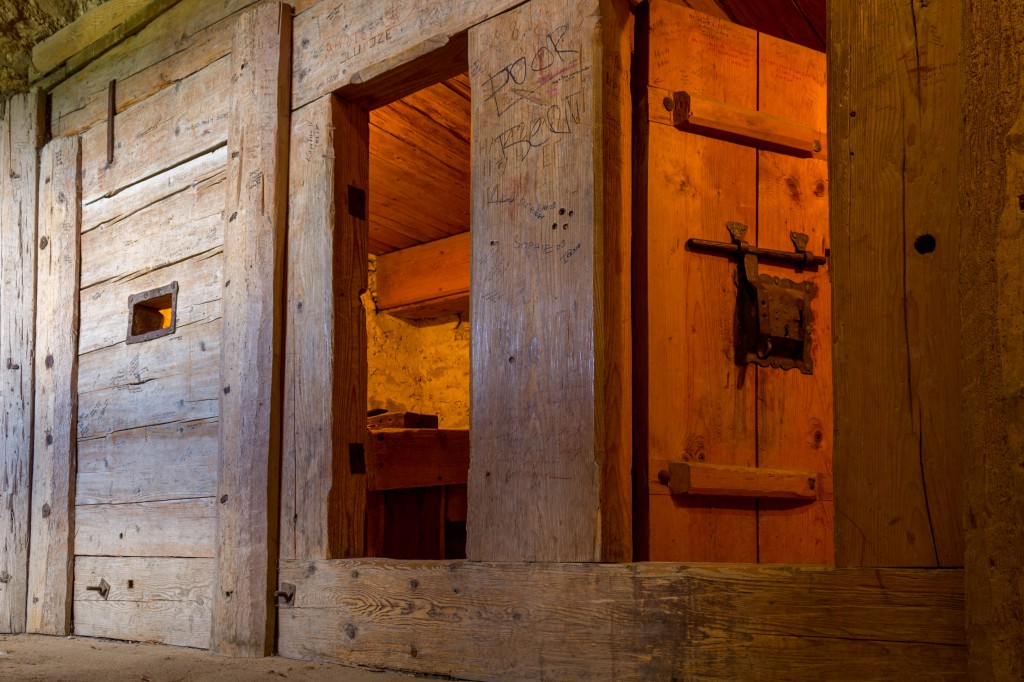 Photo courtesy of Marco Koch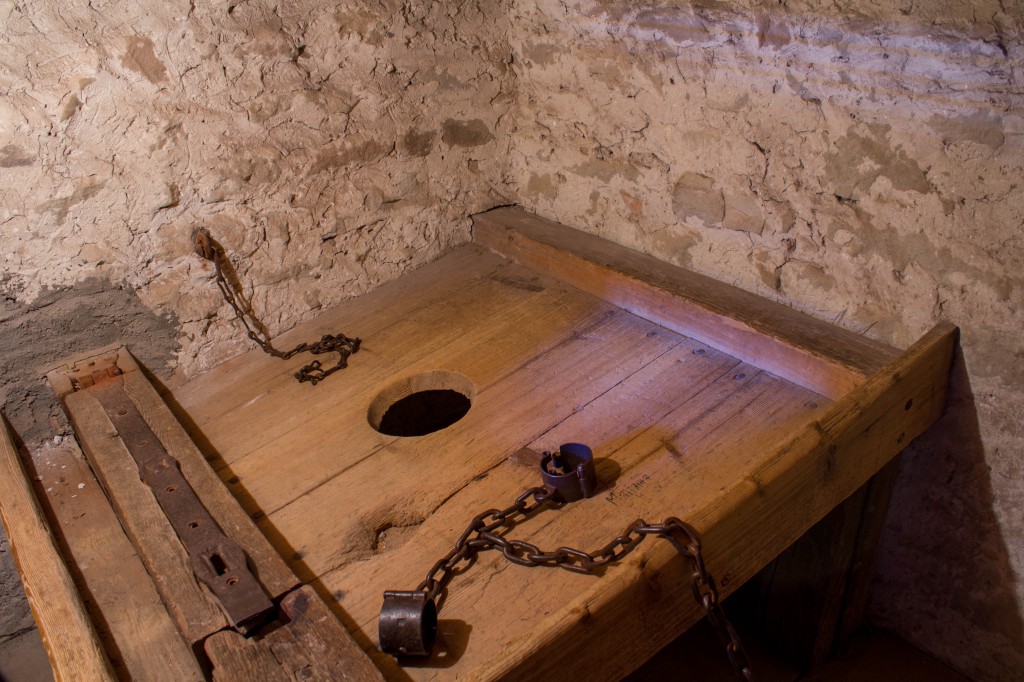 Photo courtesy of Marco Koch
Hans Haslibacher, who lived not to far from the castle, was the last Anabaptist to be executed there. I believe the hymn he wrote (Haslibacher Hymn) before he died can be found in the Ausbund.
Note: Yes, "Lied" number 140 in the Ausbund (the last one in the book) is about Hans Haslibacher. Someone who witnessed his death wrote this poem/song. An English version can be found in the online Martyr's Mirror.
The Emmental region declared the year 2007 as the "Anabaptist year" where moving moments of reconciliation and forgiveness between Switzerland and the Anabaptists from abroad took place. I hope that this will continue in the future.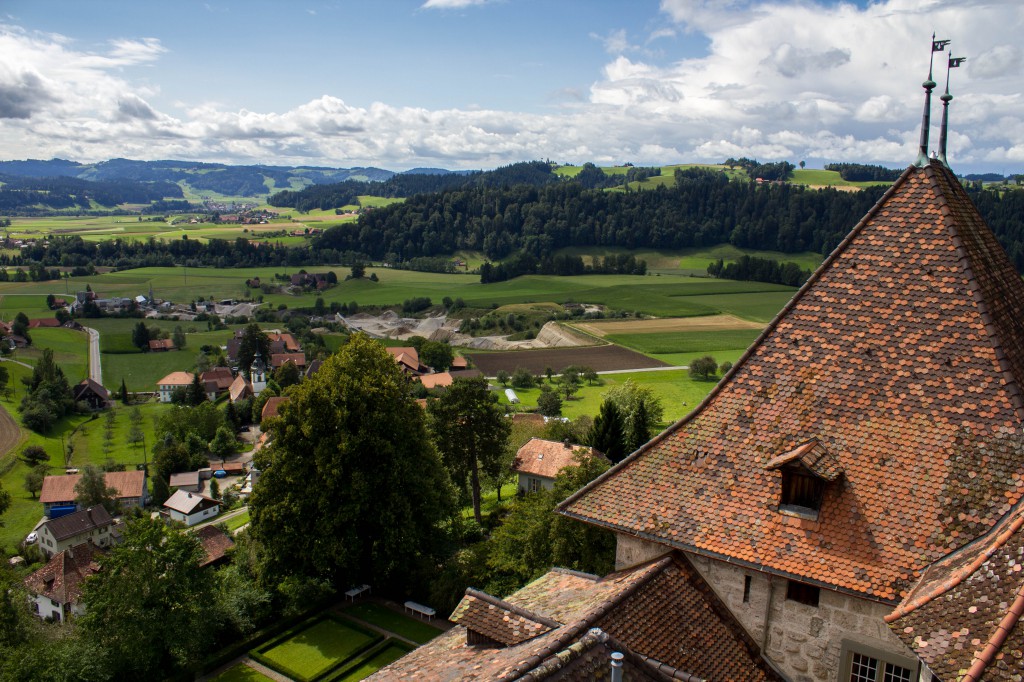 Photo courtesy of Marco Koch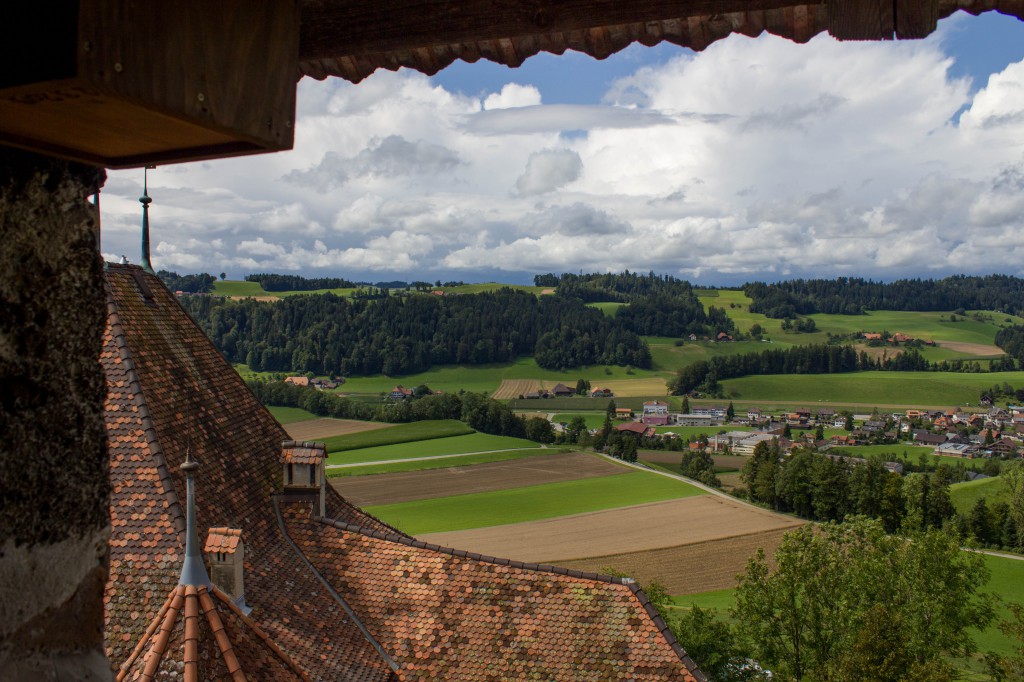 Photo courtesy of Marco Koch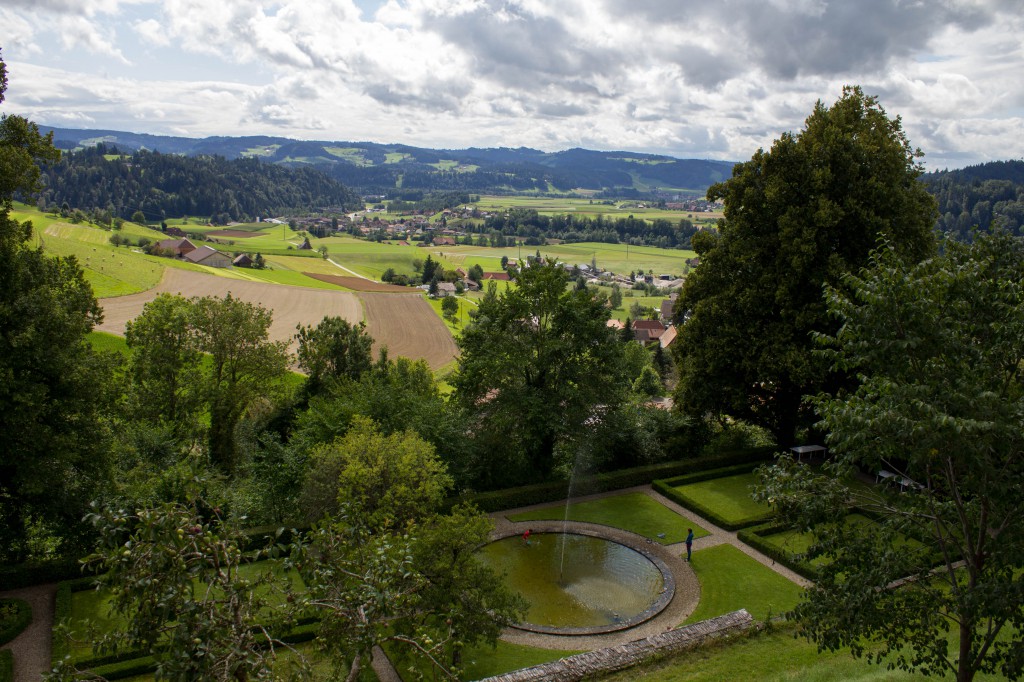 Photo courtesy of Marco Koch
On our way home we took time to digest and reflect on what we have seen and experienced this afternoon. We were very touched by it and it is for sure that we will go back and visit this castle again. Five minutes before we arrived at home, a rainbow on the horizon amazed us.  That was a perfect completion of a very special day.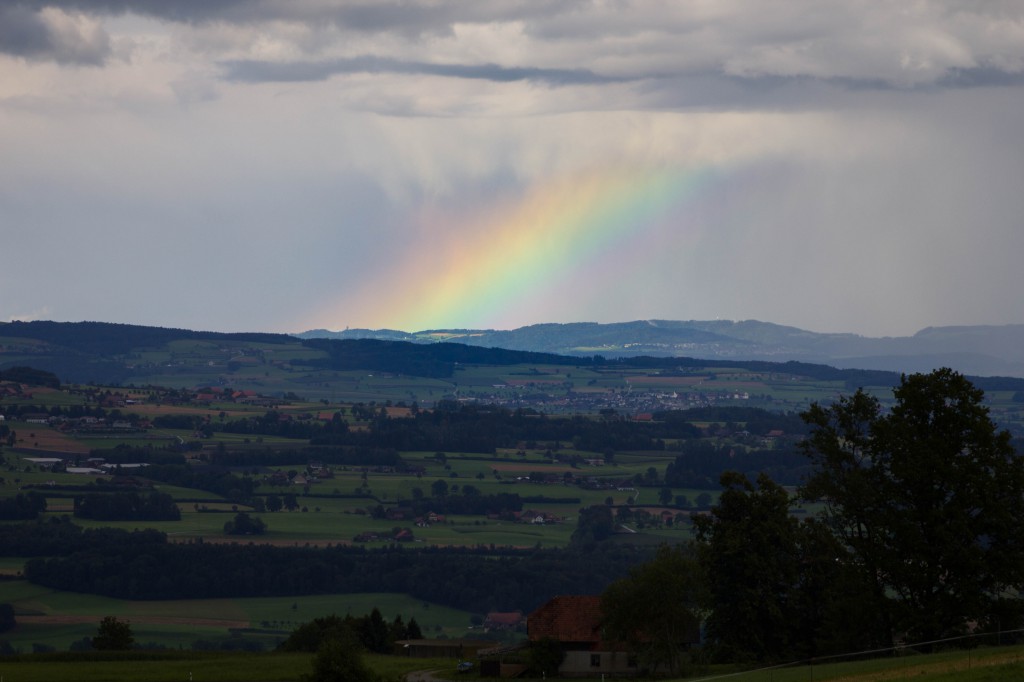 Photo courtesy of Marco Koch
Miriam and Marco, thank you so kindly for your interest in Anabaptist history, your visit to Trachselwald, and for sharing with the world what you saw. The rainbow is such a universal symbol of hope. You can Marco have brought such a sign to those of us who have these deep ancestral memories. Just seeing these photos and hearing your story stir up these memories. Thank you for being a beacon of hope that reconciliation will be ongoing.